World Hails Hazza Al Mansoori – The First Emirati in Space
For a while now, the international press had kept its eye on the UAE space programme. Now that this programme has actually become reality and the first Emirati has been launched into space, the world press has hailed this event.
Hazza Al Mansoori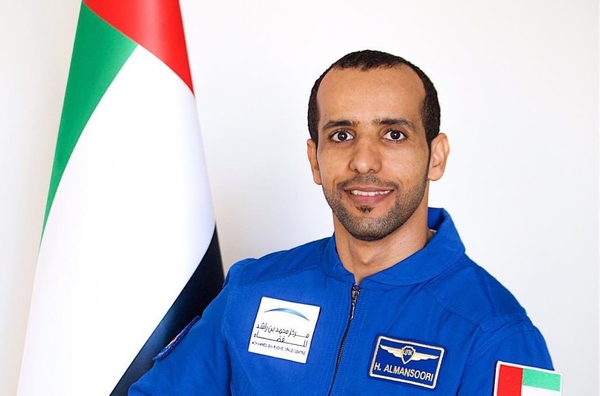 It was an important occasion for the UAE as well as Hazza Al Mansoori as he has become the first Emirati to go into space on Wednesday, 25th September 2019.
Lift off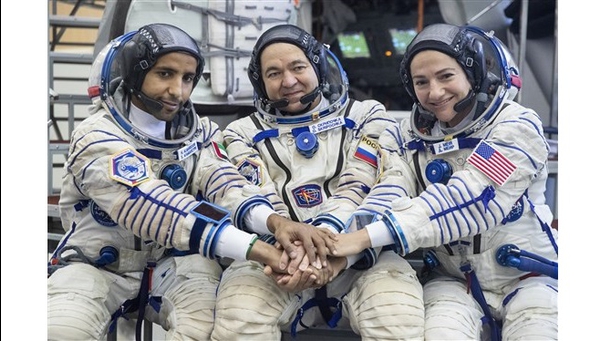 Al Mansoori along with Jessica Meir of NASA and Russian cosmonaut Oleg Skripochka lifted off from the Baikonur cosmodrome in Kazakhstan, reported NBC News along with this pre-launch picture of the three. "We are all proud of being representatives of our homeland on the International Space Station and raising the UAE flag onboard," Almansoori was quoted as having said.
"Ambitious, budding space program"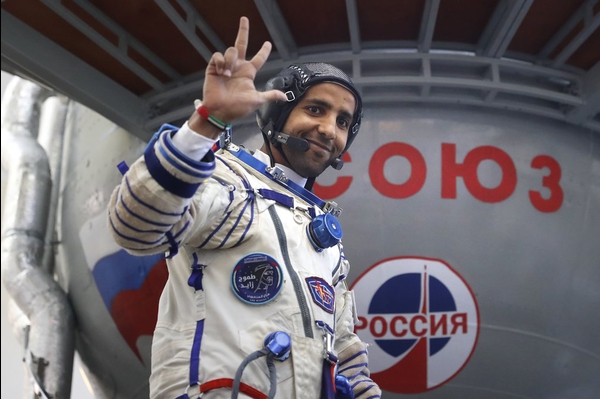 The New York Times also spoke about Al Mansoori's space journey and the UAE's space programme. The article speaks about UAE's vision for the post-oil future which will need a new generation of scientists and engineers to propel the country forward; and also speaks about the UAE Mars Mission that is in the pipeline.
Hailed by the Royalty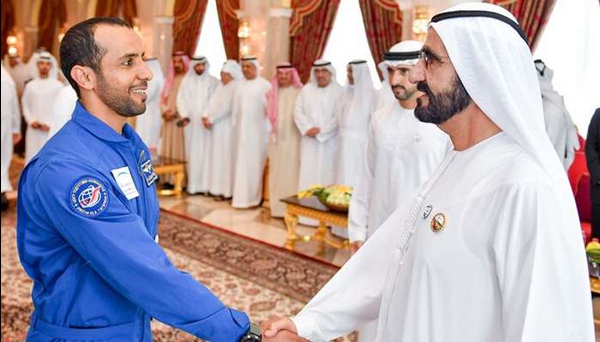 Vice President of the UAE and Ruler of Dubai, His Highness Sheikh Mohammed bin Rashid Al Maktoum has been a supporter of the space programme for a long time. He said "our vision, which started 12 years ago, is starting to bear fruit" and also met with Al Mansoori and Sultan Saif Muftah Hamad Al Niadi, the other Emirati astronaut prior to the launch. The press in India also hailed this historic moment of an Emirati in space.
#1stUAEAstro
The launch of the first Emirati into space is the fulfillment of a long cherished dream of the country's founding father.
HH Sheikh Mohammed
His Highness tweeted this picture and dedicated this important foray into space to other Muslim/ Arab nations.
Tweet from the Crown Prince
The Prince Sheikh Hamdan bin Mohammed also joined in wishing the Emirati astronaut all the best in his space endeavours.
The Burj
The Burj was lit up to reflect this great achievement as well. Many on social media expressed their joy and pride at the event.
To mark the occasion
UAE's telecom companies changed their network names on the momentous occasion of an Emirati finally reaching space. While some were a little puzzled upon seeing 1stUAEAstro as the network name, others were proud and happy to see it; understanding the significance of this big leap that the nation has taken into space.
Do you have something interesting you would like to share? Write to us at [email protected]
Featured Image Sources &nbsp
1
&nbsp