Why The Indian Armed Forces Will Never Use Extortion Money
Much has been said and written about the way in which a popular filmmaker was extorted for the sum of Rs 5 crores to be deposited to the Army Relief Fund and how the money so offered was spurned by the voices from the Indian Armed Forces. We look at what happened after the episode involving MNS chief Raj Thackeray, Karan Johar and Devendra Phadnavis, the Chief Minister of Maharashtra who brokered the deal and also find out more about the fund that Thackeray wants to contribute to (via someone else's cheque book that is):
The army has still not acknowledged the 'donation'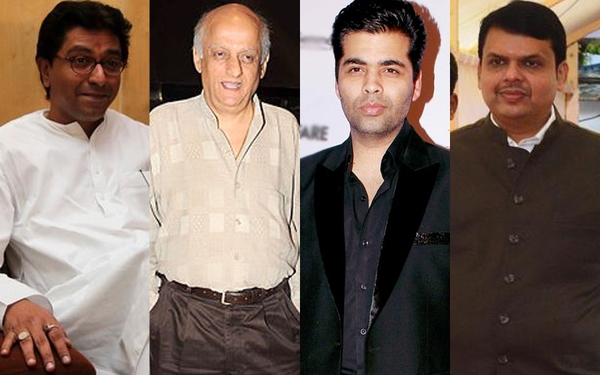 Even though several retired personnel have come out against the extortion heavily, the Indian military has continued to maintain a distance itself from the whole fracas and has refused to acknowledge it. As an apolitical organisation, this is only befitting.
"Thanks but no thanks"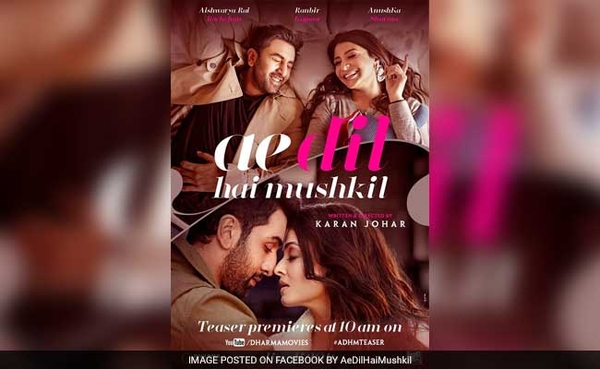 Sources in the Defence Ministry clarified yesterday that the forced donation of Rs 5 crores would not be accepted by the Indian Armed Forces. The ministry is also working on rules that will prevent such "coerced donations" in future since such a contribution is "against the very spirit of the gesture".
The Battle Casualty Welfare Fund
The defence ministry source said that when the Battle Casualty Welfare fund was started, the possibility of such forced donations was never envisaged. The fund was originally started by an initiative of Prime Minister Narendra Modi or Indian Army Battle Casualties and Weapon Purchase.
Hoax or fact?
 An account was opened and people could donate directly to the account and collections would go directly to buying weapons and providing care for war casualties. The info went viral on social media and for a while was believed to be a hoax until the above clarification was issued.
The National Defence Fund has enough funds
The National Defence Fund was set up "to take charge of voluntary donations in cash and kind received for promotion of the national defence effort".  Funds, obtained entirely by voluntary donations are utilised for welfare of the members of the Armed Forces (including Para Military Forces) and their dependents. Receipts for the last fiscal were 83.53 crores and the current balance in the fund stands at Rs. 1044.26 crores. Know more about the fund or make a contribution to the National Defence Fund.
The army itself makes contributions when needed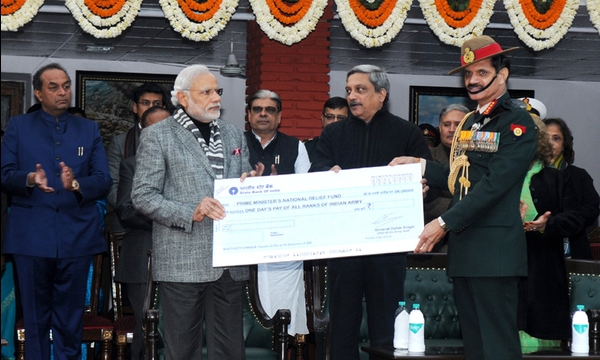 Not only do the armed forces contribute with their efforts and their very life, they contribute in cash too. Last year the army donated Rs 100 crore to the PM's Relief Fund. This amount was raised by army personnel donating one day's salary to the cause. Does such an organisation accept extortion money? The answer is obvious.
Do you have something interesting you would like to share? Write to us at [email protected]
Featured Image Sources &nbsp
1
&nbsp