Politicians And Rich People In India Don't Really Go To Jail. Here Are Some Realities
The recent news story about 8 under-trials of the banned organisation SIMI who tried to escape from jail has raised some very grave questions about the condition in our prisons and about how secure they are.
Eight types of prisons in India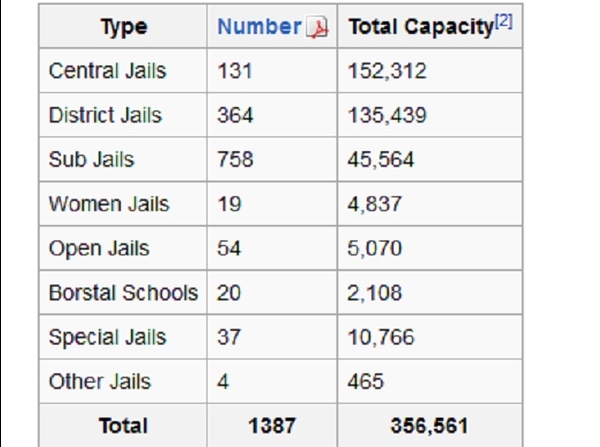 Apart from the central, district, women's and sub jails, there are Bostral schools which are juvenile detention centres for detaining children while reforming them and offering vocational training. Open jails are minimum security prisons for inmates who show good behavior and special jails are maximum security facilities for hardened criminals, terrorists, insurgents and violent criminals.  
Two thirds of prison inmates are undertrials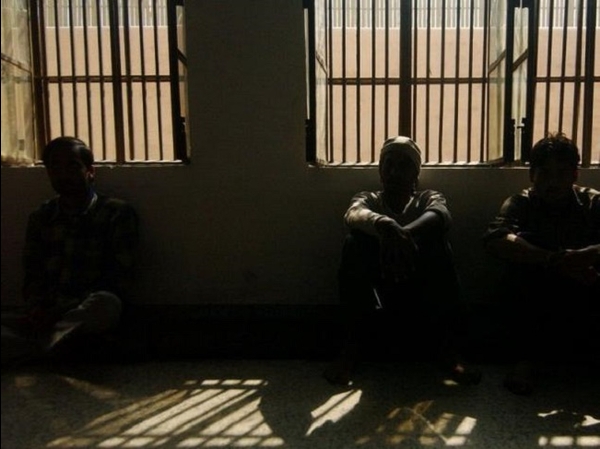 It is a nightmarish proposition: a person is accused of a crime, does not get bail and languishes in prison for months, possibly years and even decades awaiting trial. An estimated two thirds of all people incarcerated in Indian prisons are not convicts; merely accused awaiting due process. Most of these people are too poor to speed along the process and too uneducated to do anything about their situation.
Conditions are awful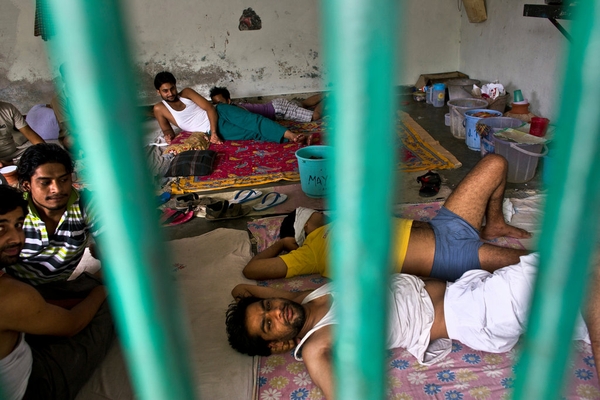 Prison reality in India is far different from what we see in movies. Food is usually terrible, living conditions are filthy and inmates are made to suffer beatings, violatins and humiliations by the jail authorities as well as other inmates.
The problem of overcrowding
According to the Supreme Court, Indian jails are packed to 150% of their capacity. So far there has been no solution to the problem of overcrowding, though some experts feel that the solution may be to have more open jails.  
No problems if you have the money though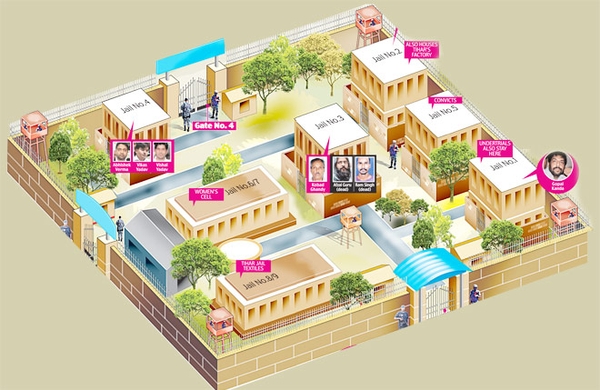 Most of the problems of overcrowding and so on are suffered by the poor. The rich have in easier; they can afford to buy anything they want, including liquor, phones, drugs, blades and sodomy. For those prisoners who can afford it, rules are lax. They have freedom from menial chores, can move about freely and have better food.
Some prisoners are more 'equal' than others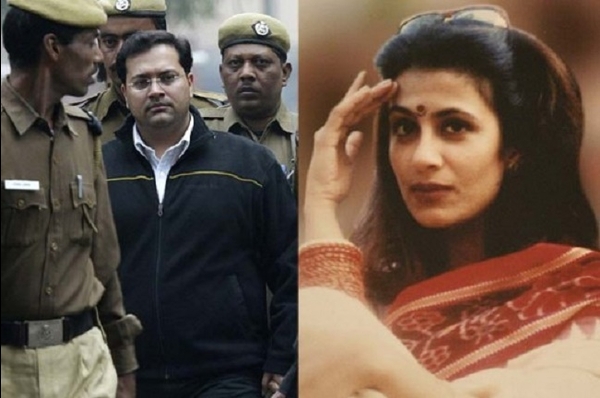 Though our constitution grants us all equality in the eyes of the law, in prison it's a completely different story if you're rich or powerful or influential. In particular politicians in prison seem to live by a completely different set of rules. Convicts such as Manu Sharma and Vikas Yadav are able to get out of prison on all sorts of pretexts: doctor's visits, funerals and even marriages! It's like jail is a job for them from which they get regular leave to attend stuff. Not incarceration at all, is it?
Some undertrials roam free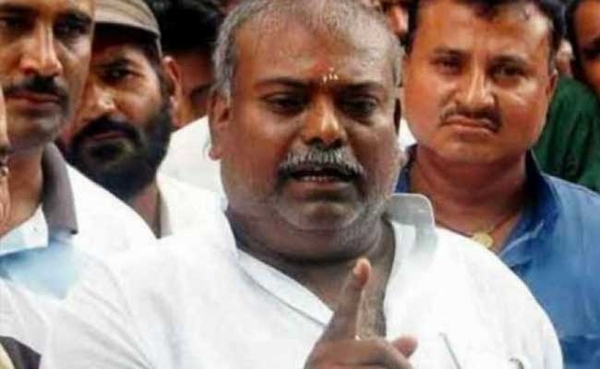 While poor undertrials languish for years, the powerful manage to roam free even with a wealth of evidence to indict them. RJD politician Raj Ballabh Yadav, rape accused roams free even as the girl he is accused of raping is scared for the safety of her family and herself.
Is security deliberately lax?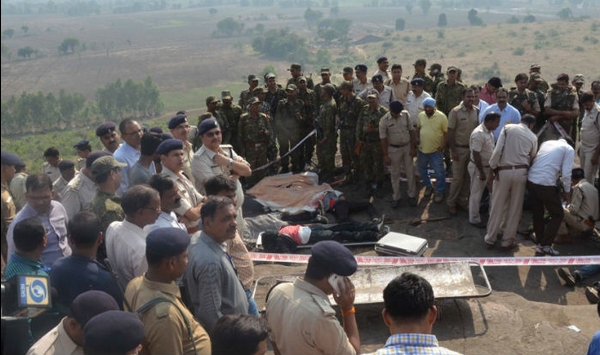 The recent SIMI prison break has posed several questions about the security of our prisons; particularly Bhopal central jail from which the escape occurred. There have been 28 escapes in 15 years.  Security at this jail remained poor despite warnings. Is this deliberate?
Do you have something interesting you would like to share? Write to us at [email protected]
Featured Image Sources &nbsp
1
&nbsp