Did You Know Of These Places Where Janmashtami Is Breaking Through The Religious And Gender Divides?
Today it's Janmashtami and the celebrations are on, across the country, in different styles. But just like any festival in India, it's always sub divided into religion and Janmashtami falls under the Hindu custom and traditions. So, we generally expect only Hindus to celebrate and be a part of today's pooja and havens. 
But here is another prominent community of India, the Muslim community that is proving that there is no hindu-muslin divide amongst the real people of India. 
Meet Dr. S. Ahmed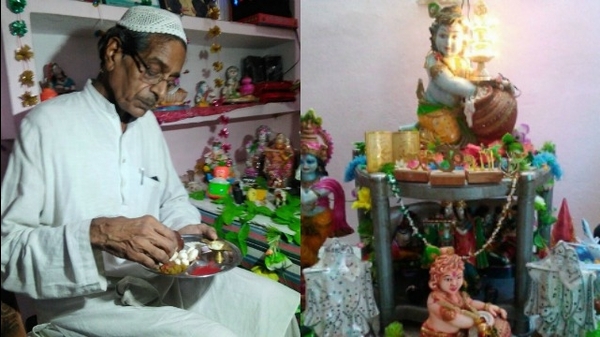 This muslim family in Kanpur has been celebrating Janmashtami for the last 29 years. They perform all rituals for Lord Krishna's birth. 
"My family and I have great 'shraddha' (faith) in Lord Krishna,' he said, adding: "Mandir, masjid aur gurdwara ne baant liya bhagwaan ko, nadiyaan baatein saagar baatein mat baaton insaan ko".
Sharif Hazrat Hajib Shakarbar Dargah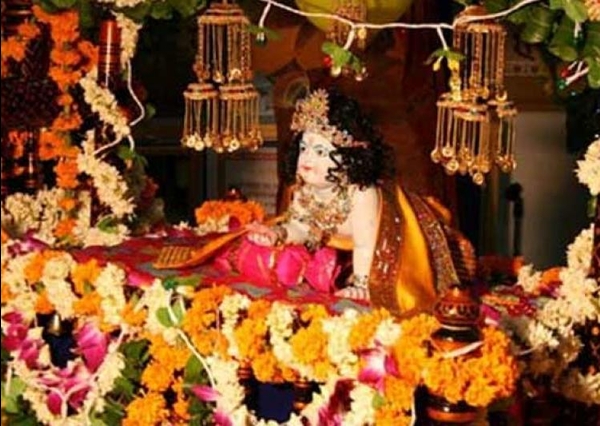 Sharif Hazrat Hajib Shakarbar Dargah is situated 200km from Jaipur and has been celebrating Janmashtami for the past 300-400 years. A three day celebration is organised every year in this Dargah and people from different parts of the country participate in it. During the three days, around 400 shops near the Dargah are decorated and events similar to temples like Qawwali and dance are held in the Dargah.
Mata Sandhooran Devi Temple

When on one side we hear controversy on women not being allowed inside temples for one or the other reason, this temple in Phagwara, Punjab is an all womens temple. Men are restricted to enter this temple all year round and the doors are opened for them only today on Janmashtami. 
No matter which part of the country we are, or which custom or religion we are binded to, Krishnaji has somehow to manage our country once more in one string. #HappyJanmashtami.
Do you have something interesting you would like to share? Write to us at [email protected]
Featured Image Sources &nbsp
1
&nbsp