BRICS Leaders Dressed In Modi Jackets Was A Stunning Sight
Narendra Modi, continues to make heads turn wherever he goes. In fact, his popularity is so humungous that not just for his dynamic speeches and pro-Bharat stand, it is even his fashion sense and style statement that has struck a chord. And a chord with some very important world leaders. Recently, at one of the most keenly followed international political conclave', the BRICS summit, it was quite emphatic to see the gesture and reaction to those who participated in the all important summit alongside PM Modi.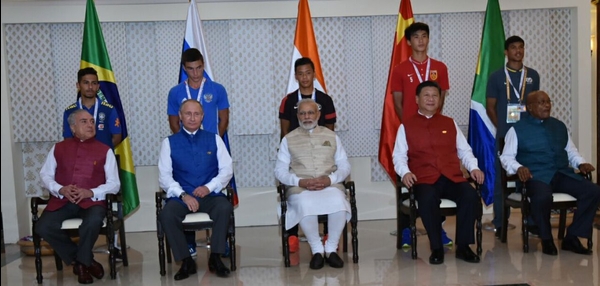 1. BRICS leaders wearing the Modi jacket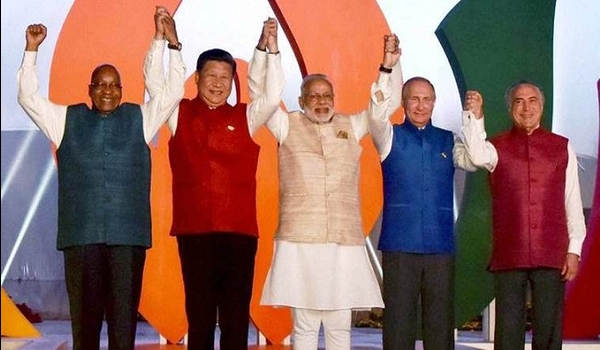 This was a sight to behold. Some of the strongest and most admirable men in world polity, attending the all important BRICS seminar in Goa, wearing PM Modi's familiar Modi jacket.
2. Creating a positive media frenzy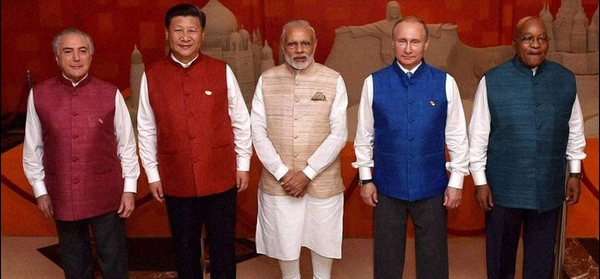 You can take PM Modi, out of India (which he does in fact thanks to a lot of travel), but not India out of Modi. The recent good-looking sight of powerful leaders such as Russia's Vladimir Putin and Chinese Premier Xinping dressed in brilliant and staid albeit charming Modi jacket wasn't just a bold but admirable political move. It also spoke the tons of respect Modi commanded from allies, if the word can be used.
3. The BRICS summit was a sight to behold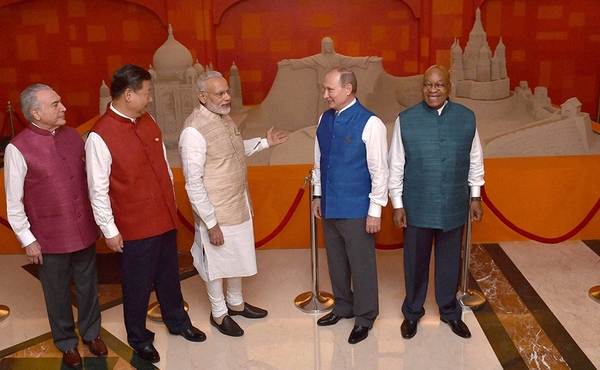 The wide regard commanded by PM Modi by the staidly appealing Jacom Zuma of South Africa and the powerful Chinese Premier along with that of Russia's Putin was felt with aplomb in Goa. It spoke of a certain chivalry and warmth with which some of the most sought after and renowned political leaders came together to share a common spirit and bond
4. The Twitterati arose with interesting reactions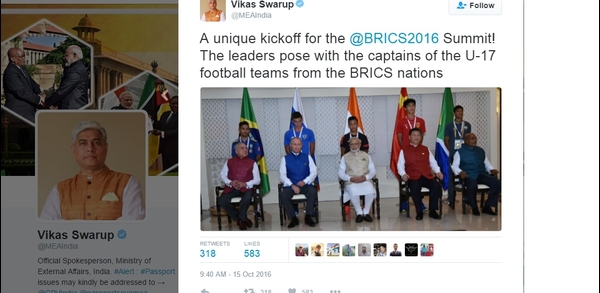 Vikas Swarup's tweet about PM Modi and of the world leaders following in on his footsteps was an interesting and affirmative post during the BRICS summit.
5. Receiving solid reactions for the Jacket style at BRICS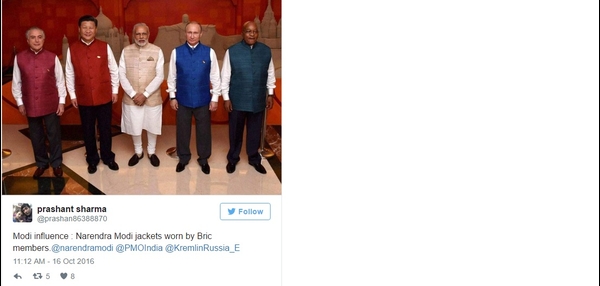 Twitter saw an inspiring and interesting outpour of reactions that made the keenly followed political gathering, an amusing subject of wide anticipation and curious participation from the audience
6. When PM Modi himself sent Twitter tweeting and re-tweeting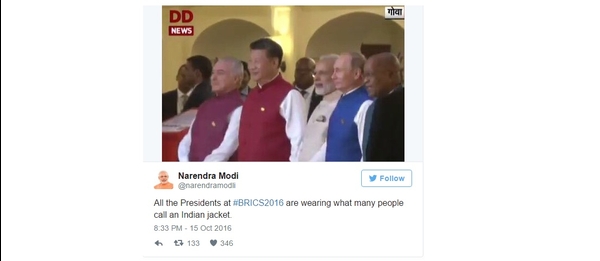 Apart from the regular line of Twitterati who arose with smart posts about a rather 'smart' looking event, PM Modi himself took to Twitter to administer respect and pay regards to the genuinely sweet and graceful move by Russian, Protean, South African and Chinese premiers.
7. Some gung-ho tweets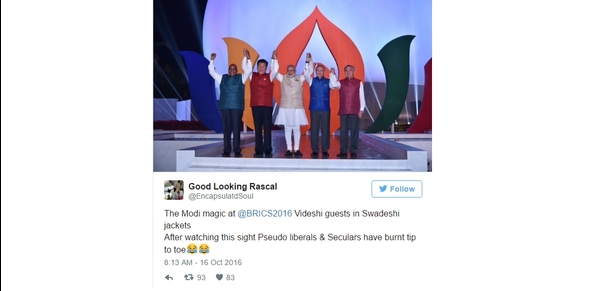 What became a trend in both business and political circles in India, rousing as the 'Nehru Jacket' style, has now once again re-emerged as a decently dapper and stoidly graceful PM Modi dressing style. And for that Twitter couldn't stop raving, even through a lighter vein.
Do you have something interesting you would like to share? Write to us at [email protected]