#MindRocks2016 The Voice Of The Youth Highlighting The Concerns Of The Youth
Imagine a day long conference that's purely about interaction and food for thought with some of the iconic youth personalities of India. Imagine getting a chance to get real life insights from some of the most enterprising and enigmatic achievers from around the country, willing to exchange ideas, opinions, approaches to challenges and ways to combat ordeals that everyone comes to task. Conceptualized by revered India Today group, Mind Rock 2016 held on 17th September in Delhi bought artists recognized across a range of performing arts and entertainment in a captivating one off event that inspired some positive change. We revisit key highlights from Mind Rocks 2016.
1. A rich multitude of performers and achievers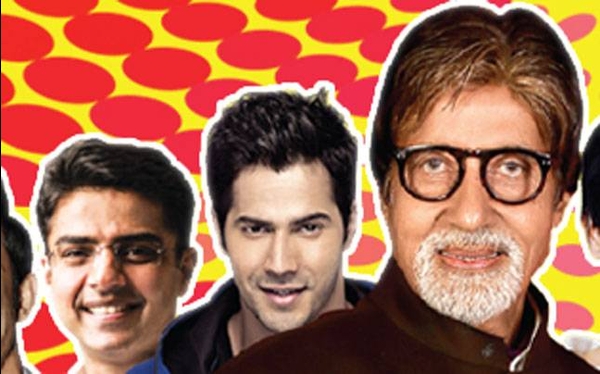 Showcasing their vivid personalities, Mind Rocks brought together some really bright minds from across a range of spectrums including Sports (Wrestling), Music (Sqaures Attached), Bollywood- including the 'Pink' brigade of Mr. Bachchan, Shoojit Sircar and Taapsee Pannu and many other sterling actors of the class of Varun Dhawan and Sushant Singh Rajput.
2. Sushant's inspiring address to the audience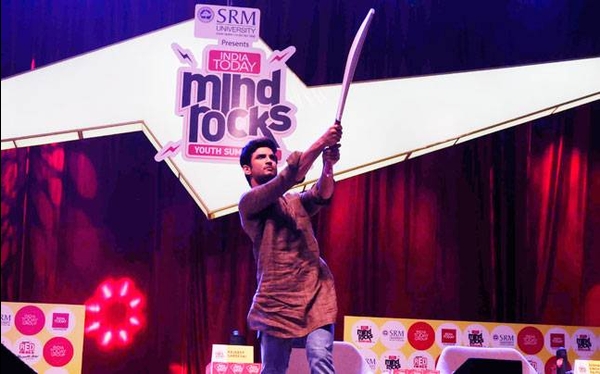 If there's one solid emerging role model in India at the moment, then it's Sushant Singh Rajput, a reliable actor, ever ready to push his limits and never afraid to be choosy with the kind of film scripts he chooses to master. Sushant's inspiring address to a youth-packed audience was about his latest challenge and how he came to tame it, i.e, playing the titular role of M.S. Dhoni in the upcoming film M.S. Dhoni- the untold story. Here was a dasher who impressed audiences with his panache and humility.
3. A close encounter with Varun Dhawan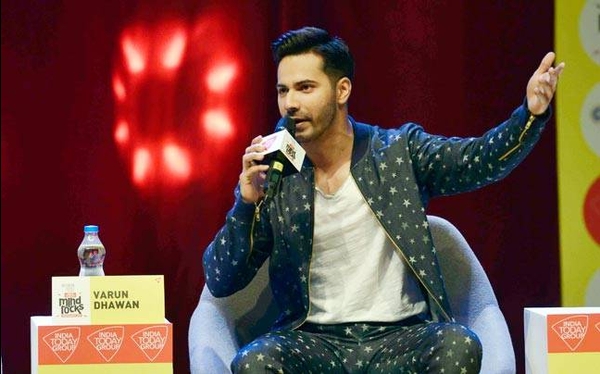 Mind Rocks was elevated to a different plane all thanks to the hyper-energetic and freewheeling celebrity, Varun Dhawan, who packed quite a 'Dishoom' with the audience, opening up on his struggle to become the actor he is today, about his first-kiss, even got nostalgic about his growing up years and encouraged youngsters to give their very best in chasing their dreams.
4. Sakshi Malik and her euphoric moment with Delhi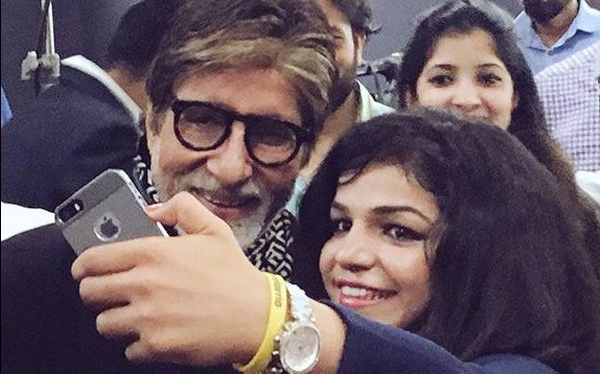 One of the finest highlights of Mind Rocks 2016 was the sensational opening the ceremony received in the form of a true inspirational hero of the hour: Sakshi Malik, our Bronze winning athlete from the Rio Games. Speaking on the importance of dedication and single minded focus to keep fit and aim big, Sakshi whilst dwelling on the importance of hard work regaled the youth forum showcasing her proud achievement that catapulted her to pan-India fame- the Bronze medal. She even invited her family to dance with her onstage (her mother shaking a leg to a Sultan hit was the highlight) and spoke of life post the Rio-euphoria.
5. Social media celebs adding gravitas to Mind Rocks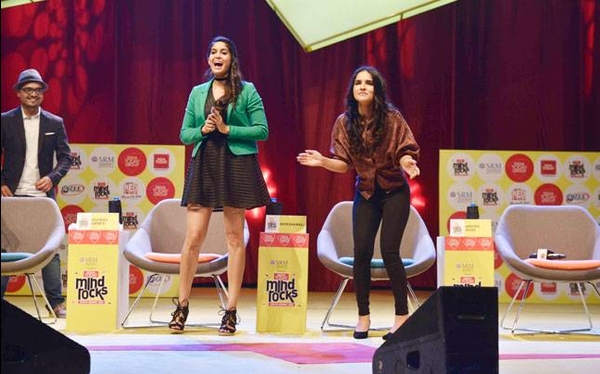 Popular web-series actors Angira Dhar and Anisha, popularly known as Rickshewali on social media held all attention in an engaging session about the importance of YouTube in contemporary Indian society, sparking an interesting debate if YouTube is replacing television for the youth of India! The duo spoke about how engaging web content is increasingly arresting the younger minds towards exploring social media in its entirety. 
6. A host of singing sensations rise to the occasion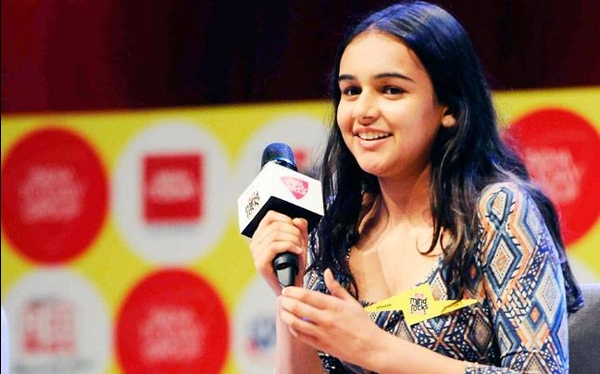 Musical artist Ginni Mahi in the revered company of Sa Re Ga Ma Pa Li'l Champ winner Keshav Tyohar, young achievers in their own right, left an impressive mark in the event displaying their flair to entertain a forever entertainment-hungry Delhi audience. Importantly, courtesy Mind Rocks, they got their first ever mass engagement opportunity will augure well for both entertainers and fans.
7. The Entrepreneurs unboxed some vital lessons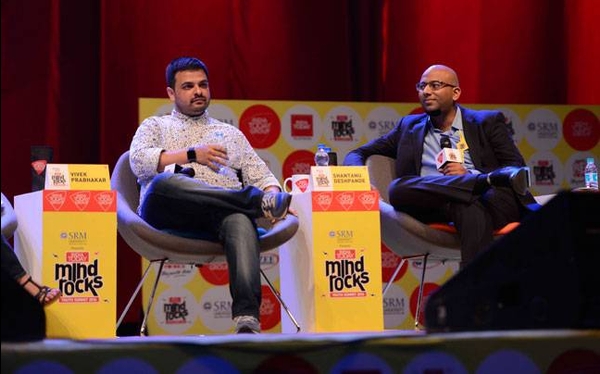 Mind Rocks was also about lessons in leadership and business strategy; ideas and new approaches. With an attempt to engage audiences in an intricate yet evocative business and entrepreneurship dialogue, noted entrepreneur Shantanu Deshpande of the Bombay Shaving Company along with Vivek Prabhakar of Chumbak spoke about the state of the economy, the importance to create new jobs and the importance for an entrepreneur to stick to work and thus, the basics instead of being glorified.
8. Swami and its electrifying diatribes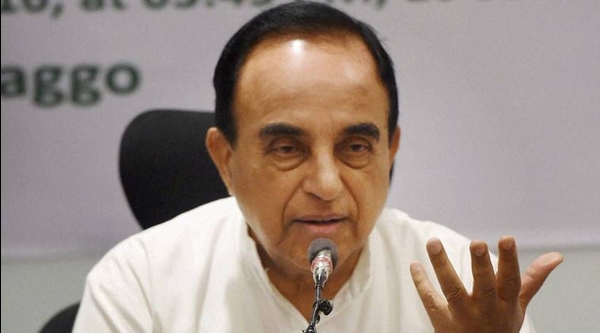 It is no surprise that Subramanian Swamy is among the most widely followed political personalities from India. Famous for his spontaneous and no-holds barred talk, Swamy was quick to swat aside politically motivated questions even if they were in a lighter vein and in typical humorous style declared that he would make for a better Finance Minister than Arun Jaitley. There are a few people who are as well read and discerning as Swami. 
9. The Pink brigade unfurls some magic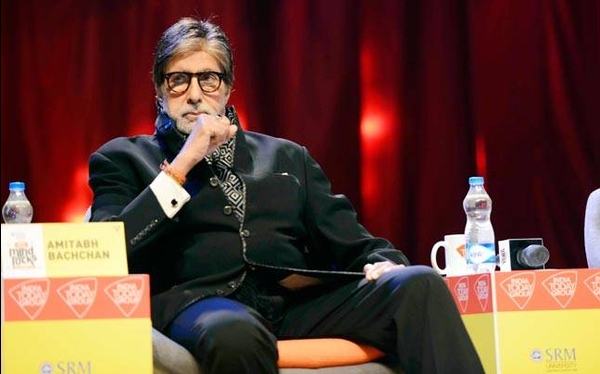 The latest release Pink is already making heads turn for its strong and riveting performances, riding high on a star-cast led by Mr. Bachchan. Mind Rocks gave audiences an opportunity to look into the minds of some terrific actor- filmmakers bandwagon, of which Shoojit Sircar was an enormously important part. The trio, including Taapsee spoke on the importance to respect women and regard the fact that when one says 'no' then it means, 'no'. After all no one can or should outrage the modesty of a woman!
10. When Kangana captured everyone's attention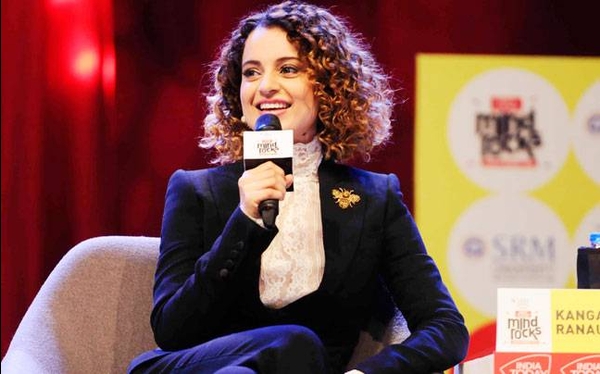 Known for playing believable, contemporary and 'bindaas' characters, there's also a serious side to ace performer Kangana Ranaut, one which was experienced by Delhi audiences at Mind Rocks. She spoke about how she overcame the trauma of being abused as a teenager to which audiences listened in rapt attention and spoke of the need to protect and respect a woman's dignity.
A seamless blend of ideas and dialogues, there was a bit of everything for everyone at Mind Rocks, 2016. Wish we could get more such inspiring conferences all round the year! 
Do you have something interesting you would like to share? Write to us at [email protected]