Experience Some Adventure If You're Going Away This Diwali Weekend
Does the prospect of adventure to a challenging destination bring a rush in your life? If yes, then let's leave everything and go on an adventure break this Diwali. Bestowed with towering peaks and mountains, fascinating rivers, challenging terrains and other natural marvels, visiting these places will surely quench your thirst to be adventurous.
1. River rafting in Rishikesh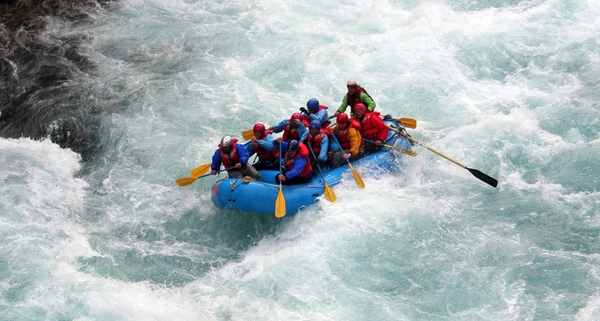 The gurgling water of Ganges and its tributaries in Rishikesh, make it one of the best places in India for river rafting. Because of the uneven and rugged setting, tributaries of Ganga offer to treat you with the most dangerous and herculean rapids. So, if you dream to get yourself soaked in this adrenaline rush, head to Rishikesh this Diwali.
2. Caving in Meghalaya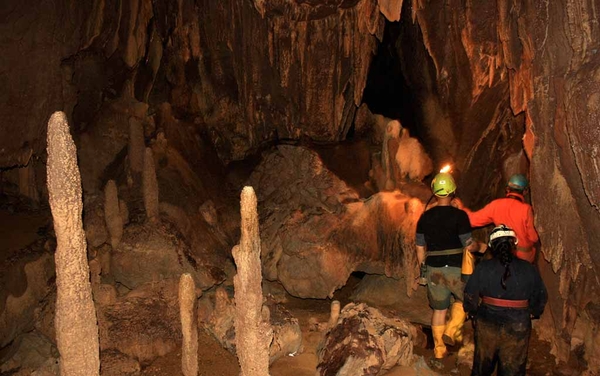 Due to its captivating and interesting caves, Meghalaya is one of the best places for caving. With some enchanting forest, waterfalls and mountains, adventure junkies should surely proceed to Meghalaya to try this venture. Make sure you pack some extra food and also some safety gear, as you may find some wild animals on your way to caving. Safe going guys!
3. Flying Fox in Kerala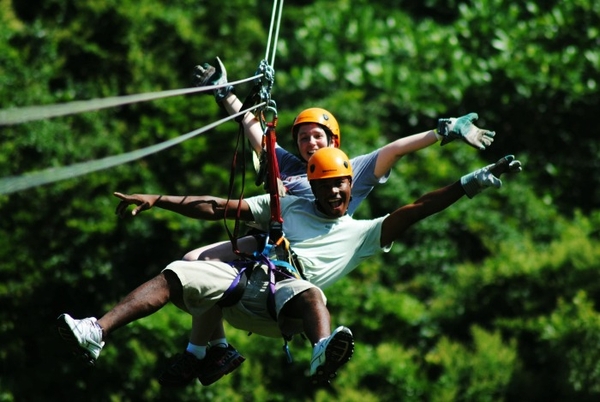 Kerala is known for its famous and fascinating sport, Flying Fox . Flying Fox adventure gives you a chance soar through the skies with your arms spread wide. This should be your next place to visit this Diwali as flying fox takes you to the unique journey from above the hills, valleys, and rivers along with ultra-strong steel zip lines.
4. Trekking in Arunachal Pradesh
Trekking in Arunachal Pradesh is something that will be cherished in your book of memories. Majority covered with lush every green forest, foreign tourists often come to Arunachal Pradesh to discover unknown and hidden trekking routes in the mountains. Trekking through the Bomdila-Tawang area offers enormous scope.
5. Scuba Diving in Andaman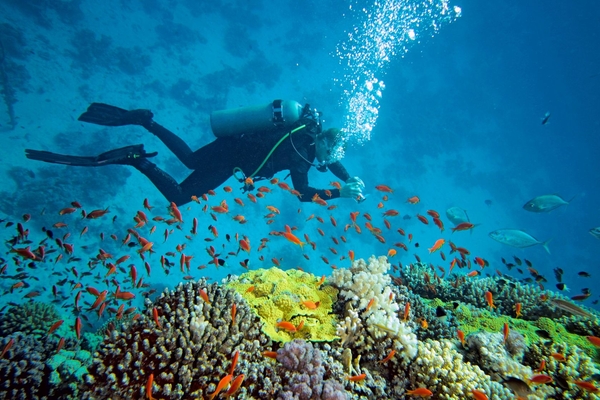 Scuba diving in Andaman is all about colorful corals and diverse marine life under the water. Scuba diving takes place at different places which suit according to your diving levels. Scuba Diving in Andaman is a popular activity which no visitors should miss visiting.
6. Bungee Jumping in Karnataka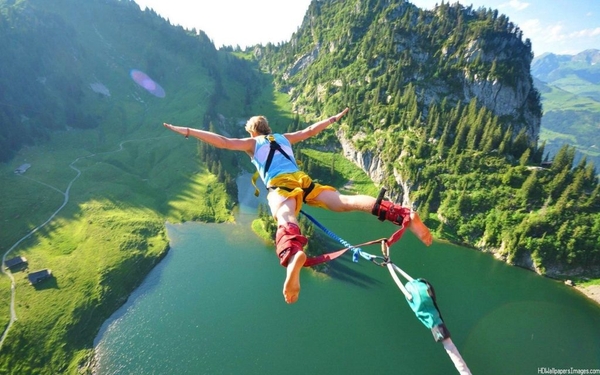 Bungee jumping is very young sport popular in the state of Karnataka. Mysore in Karnataka is one of the best places to experience Bungee jumping in India. Along with Karnataka, Rishikesh in Uttaranchal and Anjuna village in Goa are only few destination in India to experience the extreme sports of Bunjee jumping.
Do you have something interesting you would like to share? Write to us at [email protected]
Featured Image Sources &nbsp
1
&nbsp