Virat Kohli And Priyanka Chopra Had Quite A Reaction To Their Doppelgangers
Celebrities, especially in India command massive fan-bases. In fact, the love for celebs is so much that it brings popularity and instant stardom to even those who bear an uncanny resemblance with our heroes: actresses, politicians and now, as it turns out, our new age cricketers and divas. Recently, upon touring Indore to play the final test match of the 3 match series against New Zealand, Virat Kohli discovered there existed a famous Virat Kohli in Indore. So what reaction was our captain's and did it create a media spur?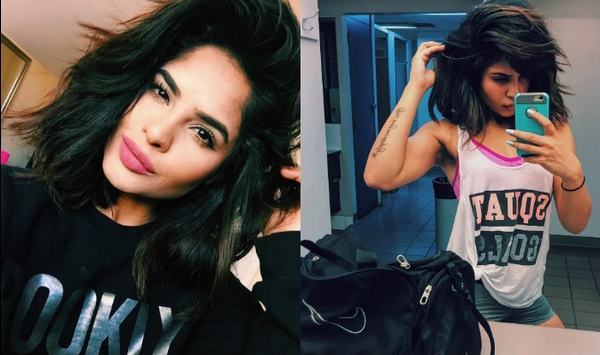 1. Kohli stuns crowds at Indore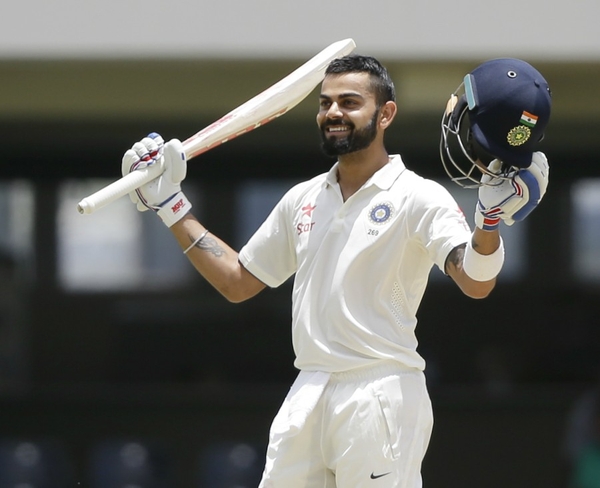 His magnificent 211, the first ever double century scored at Indore was an exceptional batting performance. It cheered crowds, inspired Virat's teammates and created tremors amidst the New Zealand outfit.
2. But another tremor was created by the Virat sitting in the crowd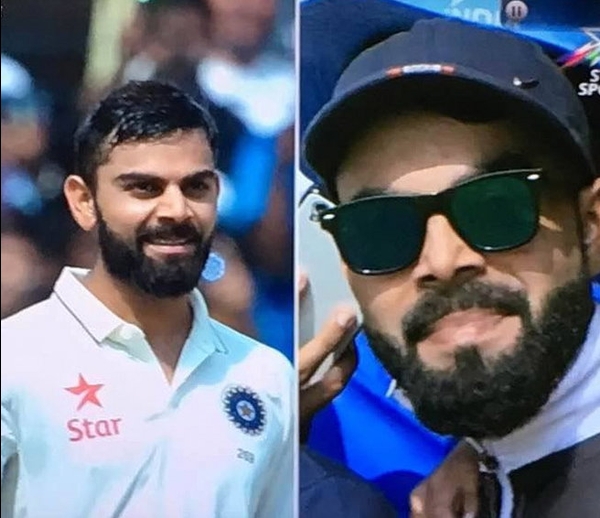 Yeah, you read that right. But confused, isn't it? How come Virat drew all the attention away from the 22 yards where he was belting boundaries and plundering bowlers to all sides of the ground? In fact, what was Virat Kohli even doing, seated among the crowds?
3. When Virat saw Virat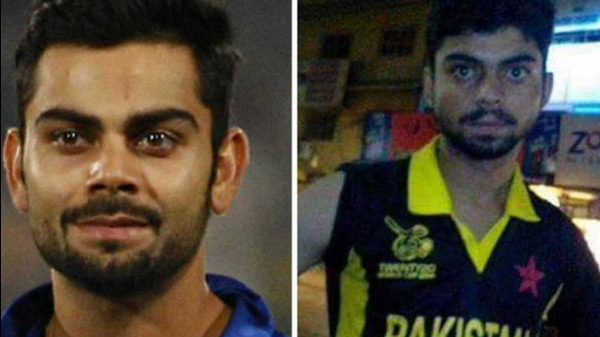 During the second day's play, when captain Kohli had already blazed to his memorable double century, an in-form Rohit Sharma drove left arm spinner Mitchell Santner off the last bowl of an over to a boundary. It is during this time that cameras caught someone special seen seated amidst the crowd. The moment the lens focused on this very familiar face, everyone erupted with a roar of joy. It was Virat Kohli's doppelganger seated amidst a packed Holkar stadium at Indore that stunned everyone, not least our lovely test captain.
4. 4. Kohli's reaction on seeing his mirror image
Captain Kohli, seeing the wonderful albeit surprising sight from the dressing room flashed out that lovely but coy smile of his and it was something that carried both a beautiful sense of disbelief and pleasant shock at seeing 'Prince', the man who resembles him the most. But that said, Virat Kohli obviously isn't the only young generation superstar to have had a doppelganger that would confuse you to think it's him
5. Priyanka Chopra, and her sterling and charming doppelganger has already made headlines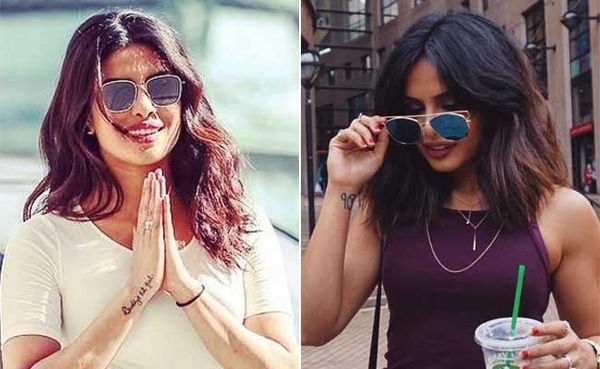 Priyanka Chopra isn't just any other reliable and versatile actress today in Bollywood. She's a diva, adored for her charm and looked up to for her impressive body of work, one which has taken her talent to the starry heights of Hollywood. And quite like Kohli who has a splitting image spotted in Indore, Priyanka Chopra too has a mirror image in fitness expert and video blogger, Navneet Banga
6. Priyanka's reaction to her splitting image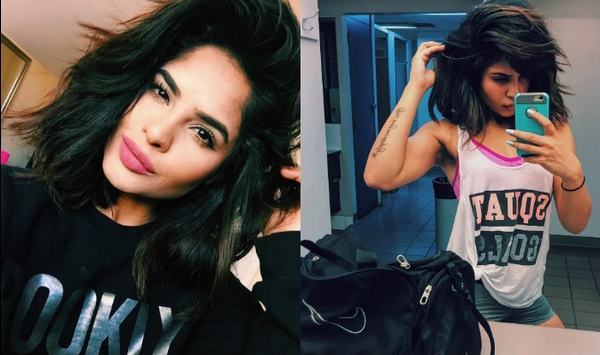 Doppelgangers continue to attract media attention, stunning fans and not least the famous personalities themselves. Vancouver-based, Navneet Banga is a bit more than being just the good looking doppelganger to Priyanka Chopra. She trends on social media for her catchy tweets and informative posts about fitness and health and while she takes pride in looking like the actress, is an independent person, quite like Priyanka. In fact, Priyanka Chopra was so taken aback and pleasantly so by Navneet's resemblance to her that she tried to play a prank on her mom which was widely received on social media.
7. Priyanka's reaction to Navneet is different to Virat's reaction to Prince
While Kohli simply smiled and seemed unbelievably stunned at seeing Prince in Indore, he didn't elaborate discuss the event. Earnest and calm, he focused on winning the match at hand. But Priyanka who soon found out about Navneet, pleasantly surprised as she was, posted on her Twitter handle a message about how she nearly bluffed her mom, showing her Navneet's photo and getting her to believe that it was her. Funny, isn't it?
Do you have something interesting you would like to share? Write to us at [email protected]
Featured Image Sources &nbsp
1
&nbsp