Sharmaji Ka Ladka is Hilarious, So Is Sharmaji Ki Ladki!
Indian parents are very concerned about their children's ambitions, academic abilities and achievements… mostly in comparison with others. "Look at so and so's son/daughter" is a line that often prefaces the rant of the scolding Indian parent bent on shaming their child into working harder/doing more/being more diligent. The Sharmaji ka ladka/beta meme became very viral; from time to time it is revived as well. So if Sharmaji has a wonderful, high achieving son, does he also have such a paragon for a daughter? 
All of India thought so!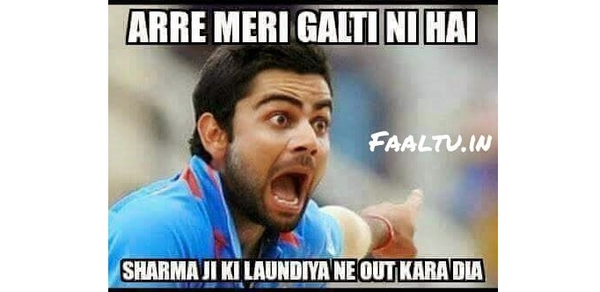 Poor Anushka Sharma was routinely blamed for being 'distracting' every time Virat Kohli got out cheaply or otherwise performed poorly. She is after all Sharmaji ki Beti!
Sharmaji's daughter is smart…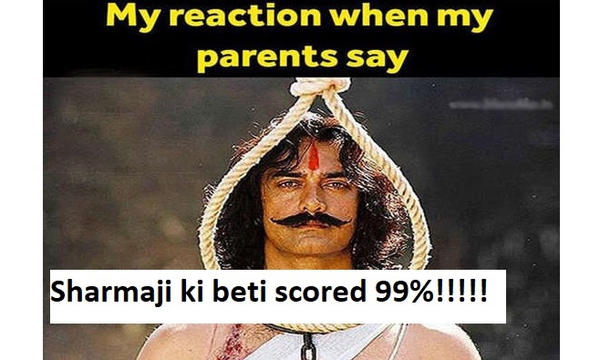 ….So smart that she aces just about any exam. The parents think she is an ideal child, we think she is just a swotter!
Parents though!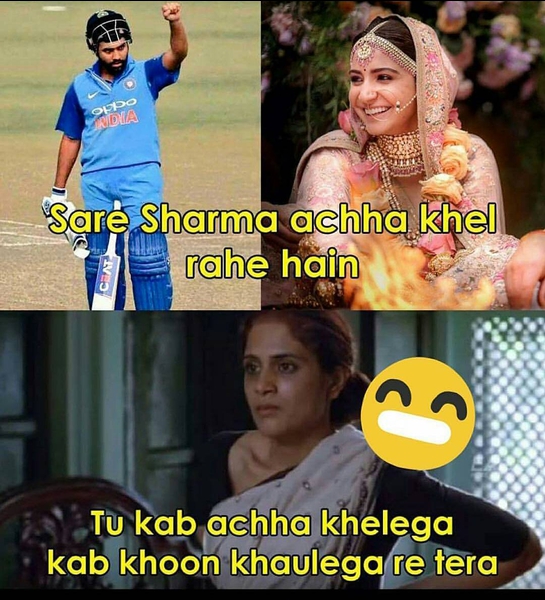 Some parents will never be satisfied!
Sometimes…

…Sharmaji's son isn't as interesting as his daughter.
In fact…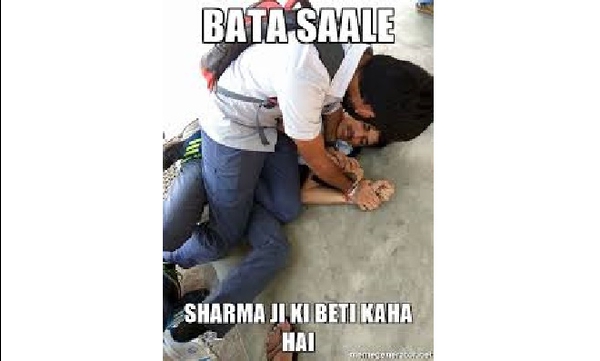 …Sharmaji's beti can inspire a lot of interest; altogether too much interest at times!
Partnerships are great!
Whether they are on the field or off field… whether they are with Sharmaji ka beta or Sharmaji ki beti!
No regrets!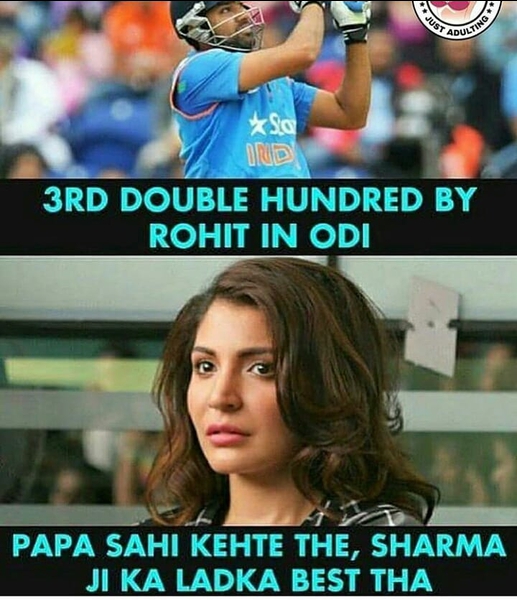 Anushka Shrama and Virat Kohli – the happy couple just tied the knot. However some people were still wondering if there were any regrets… three double hundreds isn't something to be sneezed at after all!
The limelight!
For a while, it was Sharmaji ki beti in the limelight for her marriage…until Sharmaji ka beta scored this epic double ton, that is!
Beta & Beti
Sharmaji's son and Sharmaji's daughter have both set really unrealistic targets for other Indian sons and daughters.
Concern for Sharmaji ki beti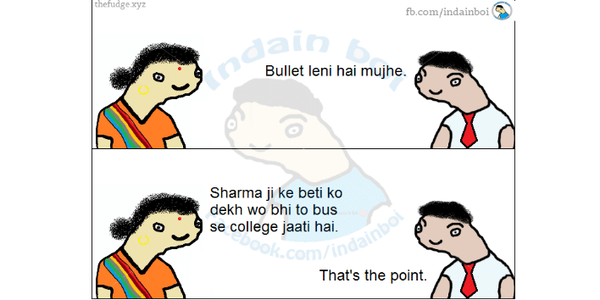 His desire for a motorcycle is selfless! He is thinking only about Sharmaji ki ladki having to go by bus!
Sometimes it's about Sharmaji ki biwi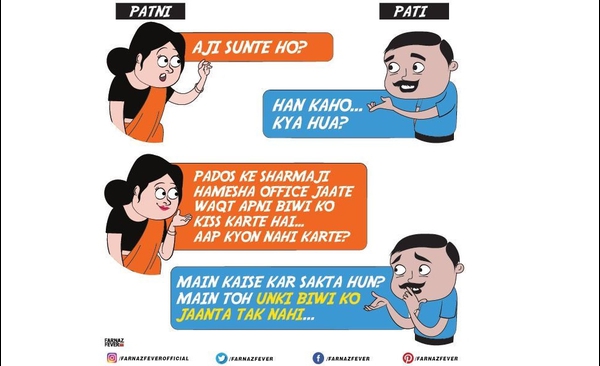 Where there is a beti and a beta, there has to be a biwi!
Do you have something interesting you would like to share? Write to us at [email protected]
Featured Image Sources &nbsp
1
&nbsp