Sharmaji Ka Ladka Meme – Reignited After Rohit Sharma's Double Ton
We've all seen the Sharmaji Ka Ladka cartoons and memes that do the rounds every now and then. Sometimes existing memes get a new lease of life when something apposite appears in the news; as did the Sharmaji Ka Ladka meme when Rohit Sharma hit a double century. Check out some of the old and some of the new Sharmaji Ka Ladka jokes and cartoons:
Sharmaji Ka Ladka = Superman?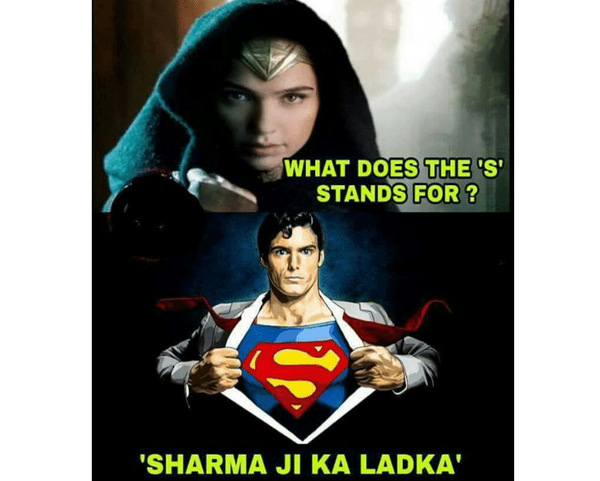 Well, not quite Superman; however the meme did start as a reaction to the common habit Indian parents have, of comparing their own children unfavourably with kids of friends, neighbours or relatives.
"Dekh Sharmaji ke ladke ko!"
Alas, this is true – for a lot of parents. Personal effort is not so important as one-upmanship!
Sharmaji Ka Ladka is a right pain in the neck!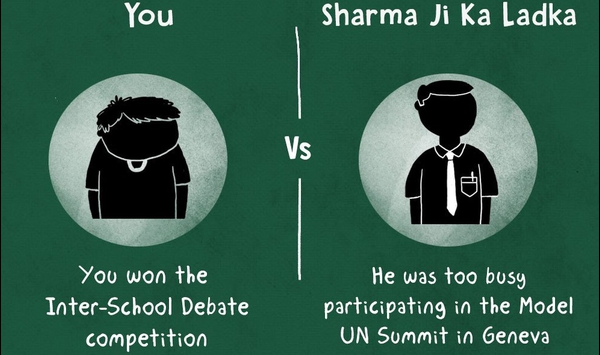 He is a paragon, a hero, an achiever and a wonderful, dutiful son to boot! He is so wonderful that 'he' is simply awful!
Sometimes it's about Sharmaji Ki Ladki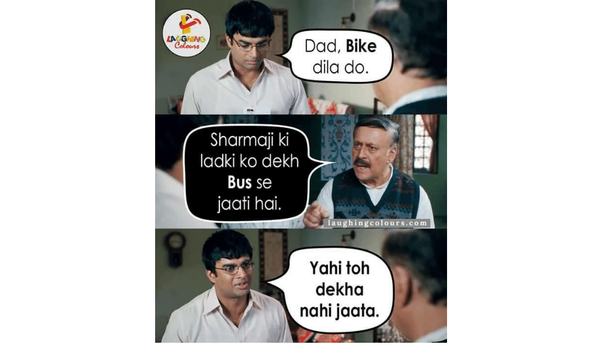 When Sharmaji Ka Ladka met 3 Idiots... they spoke about Sharmaji Ki Ladki! 
Apparently everything is a competition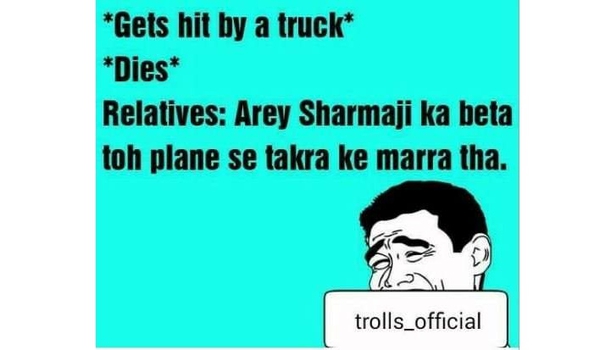 You have a Maruti. Sharmaji (or his son) has an Audi! You have the flu. Sharmaji (or his son) has cancer!
Sharmaji ka ladka is back
The second ODI between India and Sri Lanka at Mohali featured Rohit Sharma in an impressive form.
Sharmaji Ka Damaad
The fact that it happened to be his second marriage anniversary on the same day is just incidental – so now it was a case of Sharmaji Ka Damaad and his performance!
Why is Sharmaji Ka Ladka back?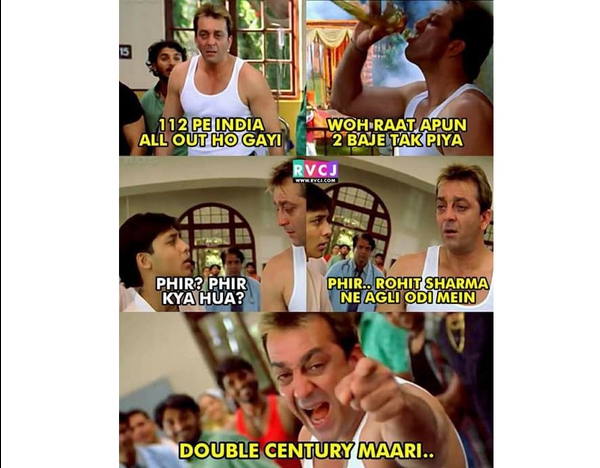 There is much cause for cheer – after the exceedingly dismal loss India suffered at the hands of visitors Sri Lanka, Rohit Sharma's double ton – which helped the hosts get up to a huge total of 392/4 was celebrated.
He is that talented
For Rohit Sharma, it was all in day's work, but fans could not stop gushing.
He is now a legend
For many twitterers, Rohit Sharma's double ton – his third in one-day internationals – consolidates his status as a legend; being the first ever player to have achieved this.
Do you have something interesting you would like to share? Write to us at [email protected]
Featured Image Sources &nbsp
1
&nbsp