Happy Birthday Julia Roberts! Reliving Her Magic Through Epic Movie Quotes
If there was ever a Hollywood actor, since Audrey Hepburn and Vivian Leigh who looked as glamorous as the movie parts she did, then it has to be Julia Roberts. Intelligent, smart, good looking and as charming as she is impressive, the world is still her oyster as Julia Roberts celebrates her 49th birthday today on October 28. 
We revisit some of the famous movie quotes and relive the ephemeral magic of Hollywood through Roberts' vicarious characters.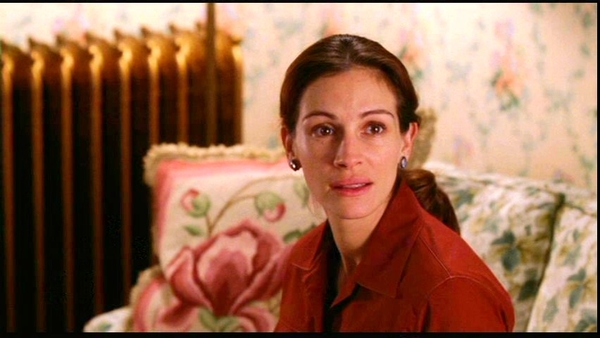 1. The epic mushy line to Hugh Grant in Notting Hill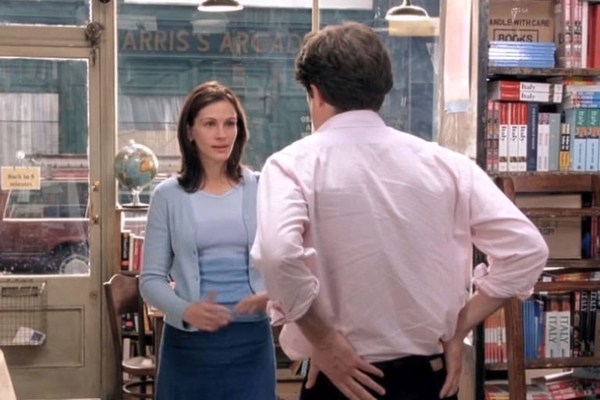 "I am just a girl, standing if front of a boy, asking him to love her". Wow, could there be a better rendering of the heart-felt expression called love. Even the slightly perturbed and indifferent 'William Thacker' in Notting Hill gave in, in the very end, even if it made him think for a while.
2. Julia explains what love is made of?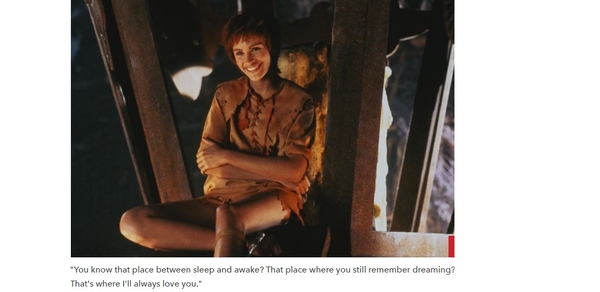 In and as Steven Spielberg's Tinkerbell, Julia Roberts was magical and dreamy with hazel eyes in 1991's Hook. She made love magical and ethereal with this dialogue from a hugely misunderstood movie.
3. Julia Roberts at her philosophical best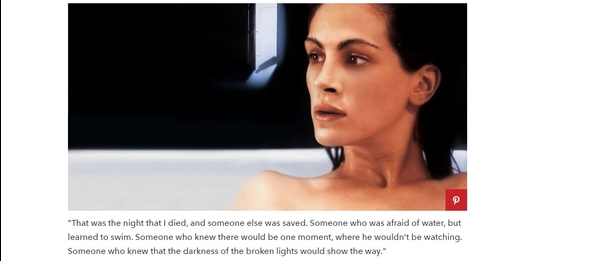 In the deeply frantic 'Sleeping with the Enemy', Julia Roberts was a bit of everything- passionate, scared, unsure but unafraid to love and someone so mixed up that she was as much a beautiful mess as she was appealing in her shade of grey. And even that didn't stop her from being philosophically compelling.
4. The dialogue that made Julia Roberts America's Pretty Woman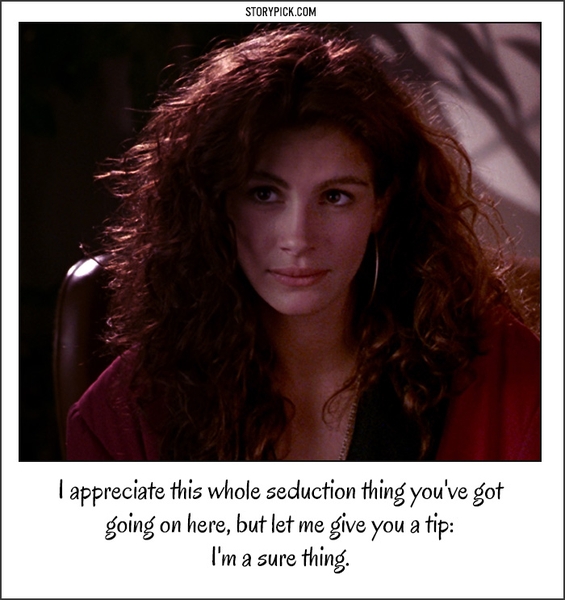 Straight talking, hopelessly romantic lover who happened to be a Hooker, at a time when most of her contemporaries would have shied away from the challenge mounted by Pretty Woman's central character, Julia Roberts blew away her critics and those who doubted her with ease.
5. Eat Pray and Love some heart-wrenching Julia Robertisms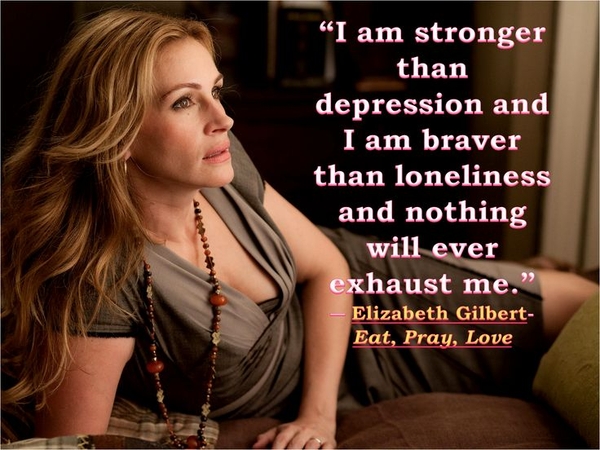 The quintessential American woman; poignant, sassy, strong, a bit conflicted, passionate and truly lovable. That's Julia Roberts in one of her best ever roles in Eat, Pray and Love
6. Julia proves why longevity matters over cheap thrills
She stole the audiences hearts in Steel Magnolias in 1989 and this particular Julia Roberts gem has lived well beyond 27 years now, more than the age of many of her young fans around the world who seek her craft a rare piousness that's hard to find in acting nowadays.
7. Arguably the best Julia Robert movie quote since Notting Hill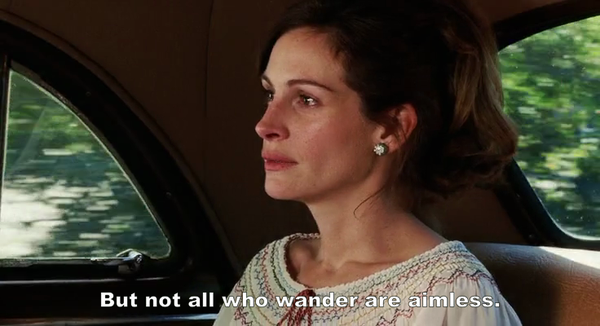 To those who have seen her in 2003's Mona Lisa Smile, they can't ever have enough of the movie. Those who haven't yet seen it, the best time is anytime. 
As the soulful, emotional, deeply passionate albeit radical teacher, the brilliant Ms. Katherine Watson, Julia Roberts probed her art students to question in life, to probe existing patterns and discover their own meaning in toppling over reinforced beliefs and value-systems.
It is for these rare and deeply passionate human qualities that Julia Roberts has brought time and again on the big screen that have transcended into our lives with much aplomb, that we must celebrate this Hollywood enigma.Take a bow ma'am!
Do you have something interesting you would like to share? Write to us at [email protected]
Featured Image Sources &nbsp
1
&nbsp