Amitabh Bachchan, Shatrughan Sinha - Going Down Memory Lane With Yaaron Ki Baraat
When there is talk of Amitabh Bachchan and Shatrughan Sinha sharing screen space together one will probably recall films such as Naseeb, Dostana and Kaala Patthar that had the two stalwarts working together. Now the two will appear together again on a new chat show. We look at what brings the two veteran actors together and take a trip down memory lane to revisit films that starred both.
Yaaron Ki Baarat
A new chat show is being hosted by Riteish Deshmukh and Sajid Khan both great friends themselves. The first episode will be aired on 8th October 2016 with the guests being Amitabh Bachchan and Shatrughan Sinha.
A dream come true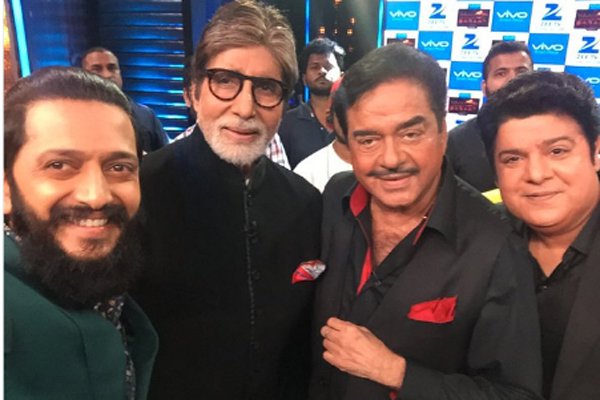 The hosts were very excited about their first episode which brought together the two legends after 35 years.
Cracker of an opening episode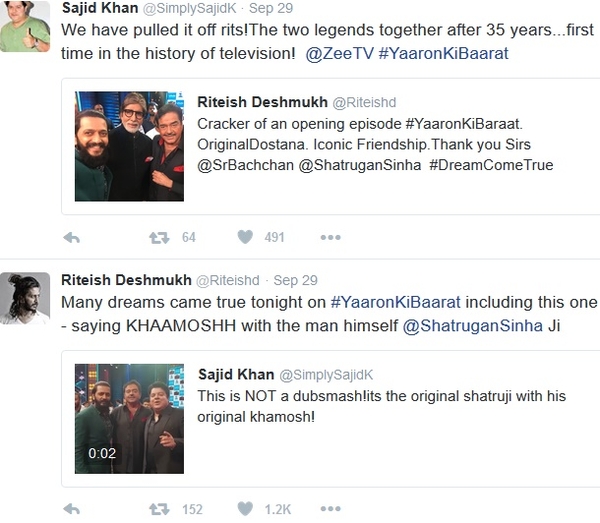 The hosts were super excited and very grateful to their guests for appearing on the show that they described as 'historic'.
Naseeb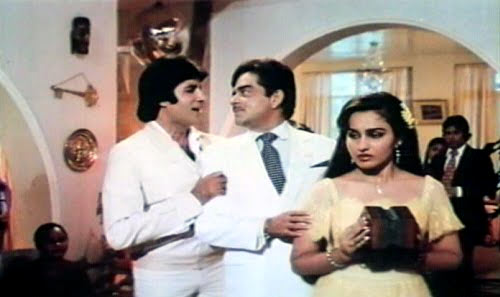 One of the most popular films that starred both Amitabh Bachchan and Shatrughan Sinha, this was a film about friendship, love, sacrifice. It was a huge hit about two friends separated and reunited; coincidently in love with the same girl.
Kaala Patthar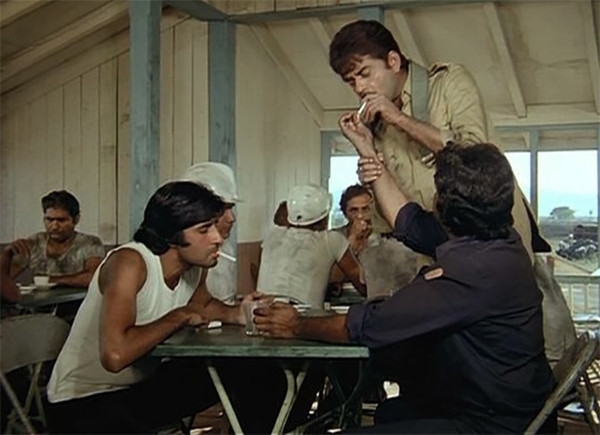 This was a critically acclaimed film that did average business at the box office but in which both Amitabh Bachchan and Shatrughan Sinha essayed some of their most memorable roles.
Bombay to Goa
The comedy is one of the first introductions that we had to Amitabh in a light hearted role. Shatrughan essayed the role of a villain in this film.
Dostana
The original Dostana (1980) starred Amitabh Bachchan and Shatrughan Sinha as a cop who catches baddies and a lawyer who gets them off. Then the love interest is introduced into the mix - Zeenat
Aman is the object of both their affections. Enjoy this iconic song about friendship.
What's next for Yaaron Ki Baraat?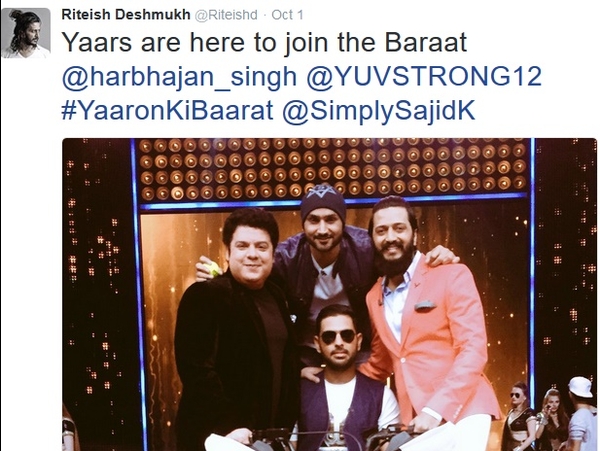 The chat show will also feature two of India's best known cricketers Yuvraj Singh and Harbhajan Singh.
Karan Johar and Farah Khan on Yaaron Ki Baraat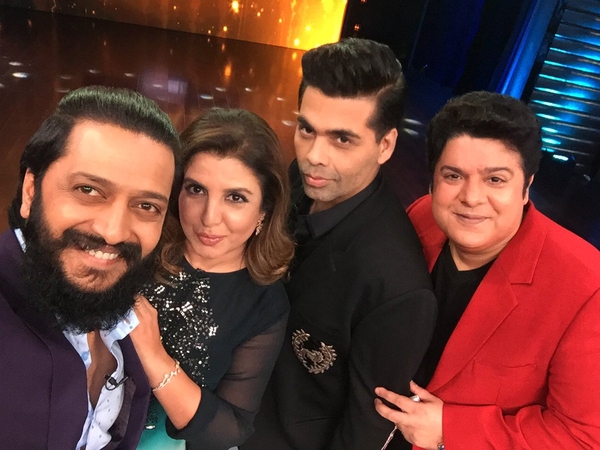 Apparently that episode will be a must watch because of the fun secrets that the guests will be letting out.
Do you have something interesting you would like to share? Write to us at [email protected]
Featured Image Sources &nbsp
1
&nbsp