Yuvraj Singh And Hazel Keech's Grand Wedding Has An Equally Grand Invitation Card
One of the most loved and successful cricketers in India, Yuvraj Singh is slated to tie the knot with starlet Hazel Keech. As the big day arrives in few days on November 30, a lot of buzz has been created, around the grand wedding invitation cards for the sizzling duo's wedding. The cards are beautiful and grand, symbolic of Yuvraj's records and conduct in cricket. Let's take a look at what's creating news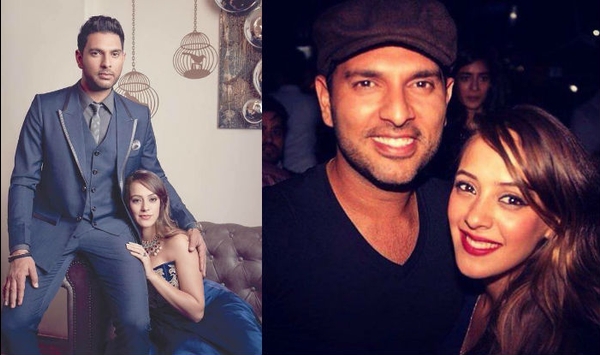 Funny light-hearted theme for Yuvi's wedding with Hazel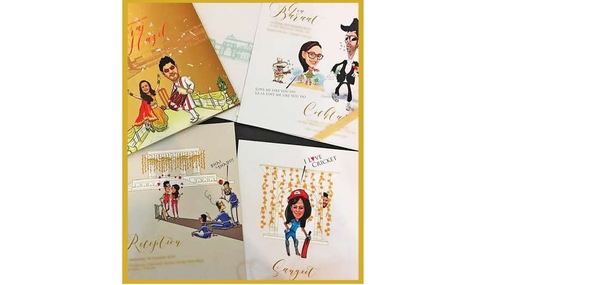 There is a wonderful and refreshingly new cricket-based theme used in the invitation card for the Yuvraj-Hazel wedding. Capitalizing on the immense popularity of the Indian Premier League T20, this attractive and amusingly designed card is titled 'Yuvraj and Hazel Premier League'. Wonderful, isn't it?
The brilliant designers behind Yuvi and Hazel's attractive wedding card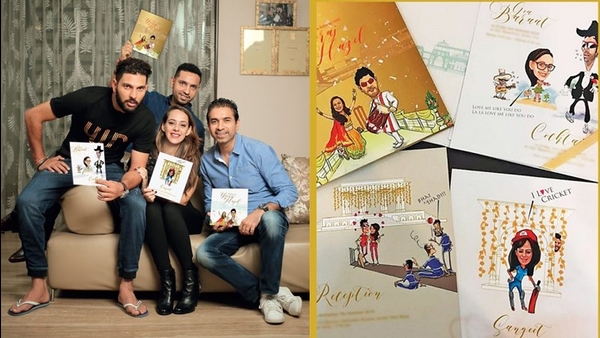 Designers Sandy and Kapil Khurana have left no stone unturned in ensuring that by virtue of their creativity, the upcoming wedding is a memorable affair. Their designs are based on cricket thematic toons that best describe the jovial Yuvraj and the cute Hazel personality.
A bit more about the creative wedding card design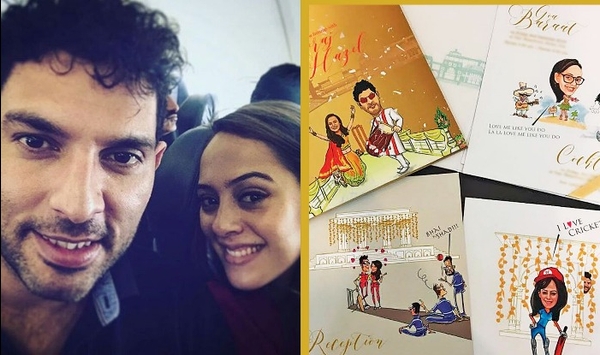 Titled, 'Yuvraj and Hazel Premier League', the cards bear a sign off - loving it Sirji! The face of the wedding cards consist of caricatures of Yuvi and his to-be wife making funny statements that aren't just replete with hilarity but give a refreshingly light tune to the usual intricate affair that weddings cards have become in India.
Great theme for Yuvraj-Hazel wedding cards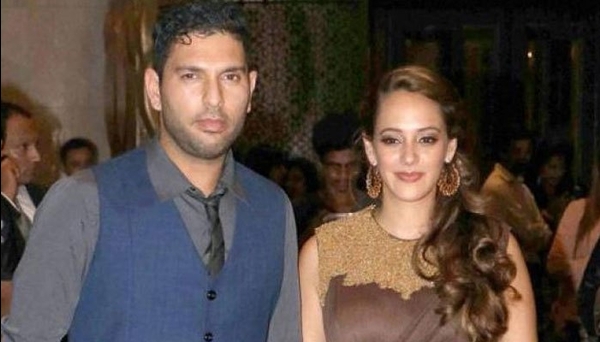 Usually, for the lack of better expression, Indian wedding cards are a grandiose affair, laden with tons of religious and spiritual meanings and verses. And it's all bright and magnanimous. Seldom does one see wedding cards with a marked difference, such as the one we are getting to see for Yuvi's wedding with Hazel. This one is a different affair altogether and is light-hearted, a rarity in the customary offering.
Yuvraj Singh and Hazel Keech - not the most usual couple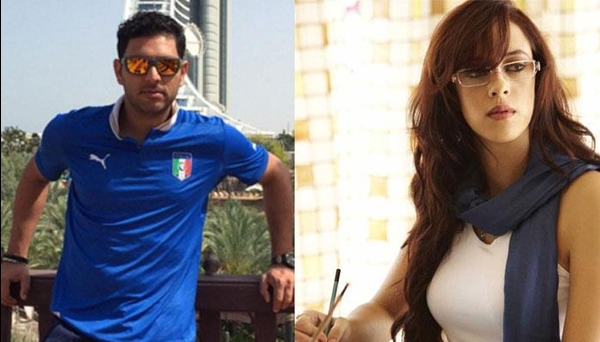 Unlike other couples, these young lovebirds did not fancy doing something run-of-the-mill for their wedding. And had therefore, decided to do something different for their wedding and what better than doing something pleasantly unexpected courtesy their wedding-cards? Cartoons and illustrations are not just witty but light-hearted fun.
A bit about the much awaited wedding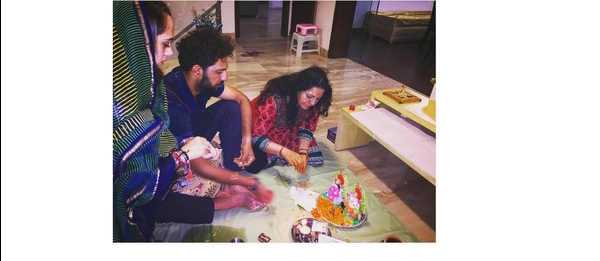 It is reported that Yuvraj Singh and Hazel Keech will be organizing a couple of weddings, the first in Chandigarh on November 30. This will be followed by another wedding in Goa, a few days later according to full Hindu rituals.
While the first is believed to be strictly a family affair, the latter will have friends invited from far-away destinations and the couple's close friends from Mumbai. Their wedding card decked in white and gold embossing is soothing to the eye and witty in its dealing with an affair as extensive as an Indian wedding.
Do you have something interesting you would like to share? Write to us at [email protected]
Featured Image Sources &nbsp
1
&nbsp