These Areas Will Need Drastic Changes If We Want India To Do Better At The Tokyo Olympics In 2020
So the expected tally of 8 medals at the 2016 Olympics at Rio remained a distant dream and it fell to three women athletes to save face for India at the recently concluded Rio Olympics with one silver, one bronze and one fourth position. While in no way belittling the way that each athlete battled tremendous odds to even reach the Olympics and giving all credit to the women who brought us laurels, there are many reasons why the Rio Olympics made us face up to some very unwelcome truths.
2 medals for 1.2 billion people?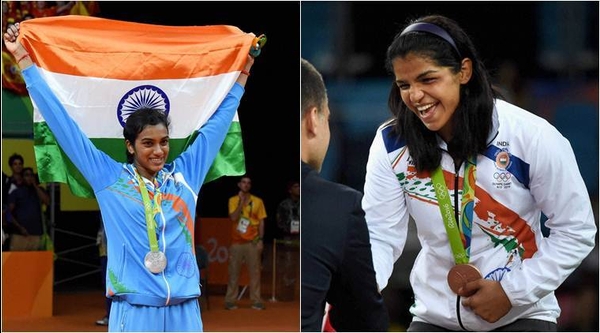 This is the crux of the matter, isn't it? Our showing at the Olympics is poor, so consistently that we are actually proud that our vast country produced one silver and one bronze medal. The world's largest democracy finished 67th on the overall medal tally. This is abysmal; there is no getting around that fact.
Athletes in economy, officials in business class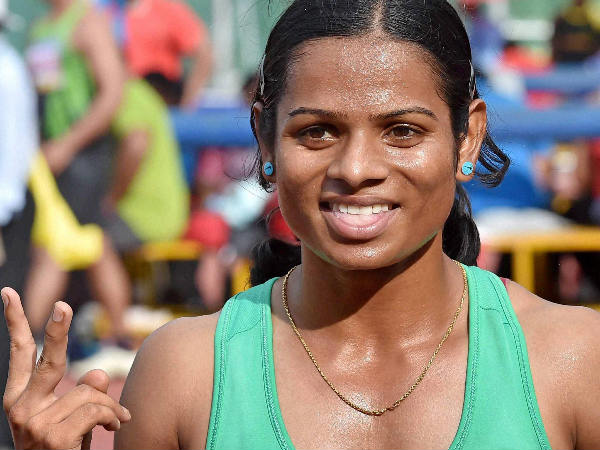 It isn't just that proper funding doesn't reach deserving athletes thanks to our babus and the endless red tape that is the Indian system. The fact that our athletes traveled economy while officials traveled business class on the 36 hour journey to Rio is symptomatic of the problem and demonstrates the puffed up self importance of our babus; the way they use sporting fixtures to enjoy paid holidays.
'Official' embarrassments, freeloaders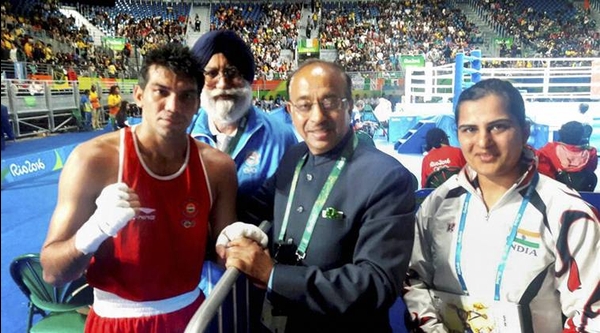 Dipa Karmarkar's physio was a wasteful expense until she reached the final. Saina Nehwal had to ask an IOC doctor to attend to her inflamed knee because the doctor accompanying the Indian athletes was out partying. Officials from Haryana sent to 'cheer' their players never attended any of the sporting fixtures. Not only does Sports Minister Vijay Goel have little clue about our athletes, he was officially reprimanded for his aggressive and rude behavior at Rio. 
Followed by official negligence and possible cover up
The officials who were supposed to be manning the water and energy drinks station were missing, claimed marathon runner O P Jaisha after collapsing. And then of course the AFI went on record to say that Jaisha in fact refused to take the drinks. Why would an athlete refuse life saving water and energy drinks? Jaisha has confidently asked for all the cameras to be checked. #IndiaForJaisha has united the masses in support for Jaisha but we haven't yet heard of any investigations into the matter or heads rolling.
Suddenly the shameless have become India's daughters?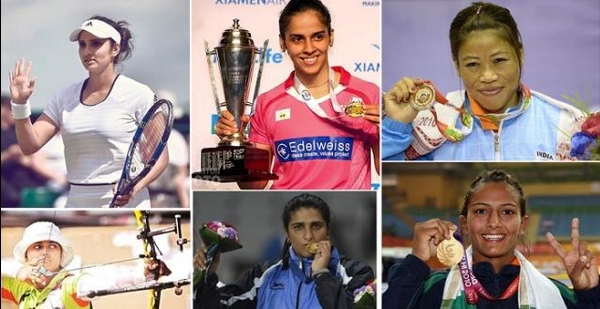 Sakshi Malik had to endure censure and ridicule and faced various impediments when she decided to become a wrestler because this is not a 'sport for girls'. P V Sindhu is where she is by dint of her own effort and the tireless exertions of her coach Pullela Gopichand. Tweets told Dipa she should be ashamed of what she was wearing. Now suddenly all India hails these women as beti/daughter, behen/sister claiming them as their own? Is a woman of value only when she is successful and then only is her capacity sister-daughter?
And other 'betis' have been forgotten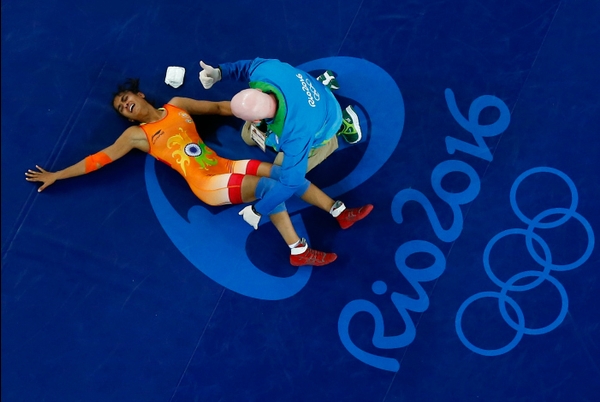 Saina Nehwal recently underwent knee surgery when she returned from Rio. Wrestler Vinesh Phogat was badly injured during her quarter final round. Everyone was busy celebrating the 'winners'; there was little time for those who suffered personal setbacks. Our Indian hypocrisy here is staggering.
Where is our sporting culture?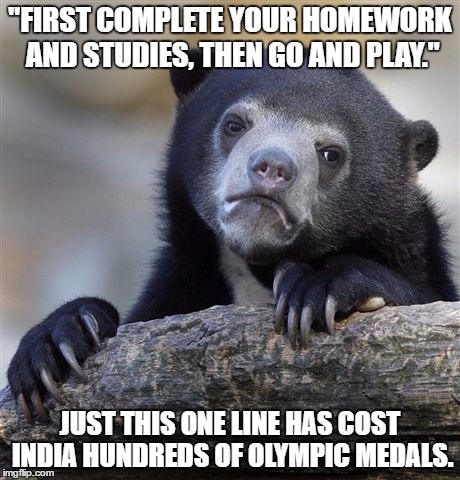 The paucity of world class athletes also exposes our Indian antipathy to sport and our slavish pursuit of academic competition and material 'success' at the cost of all round development of our children.
Scoring political points on the backs of athletes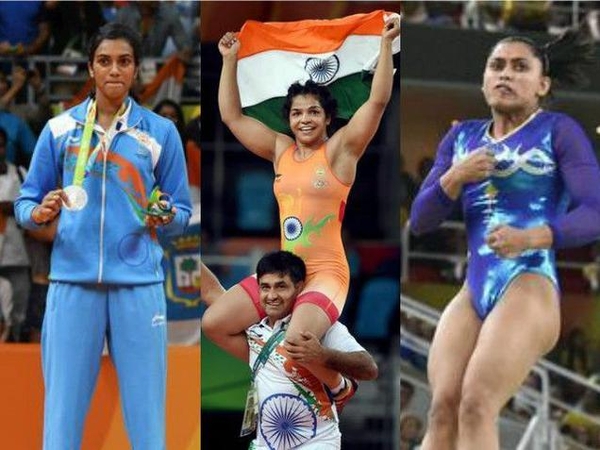 "If X state government offered one medalist X amount, we will offer more". While our athletes certainly deserve all the awards and kudos they get, the government has simply gone overboard announcing awards, cash prizes and more; each claiming the athlete as 'their own'. Where was the money, the encouragement, the support when they were training hard and hoeing their own road to success?
This guy!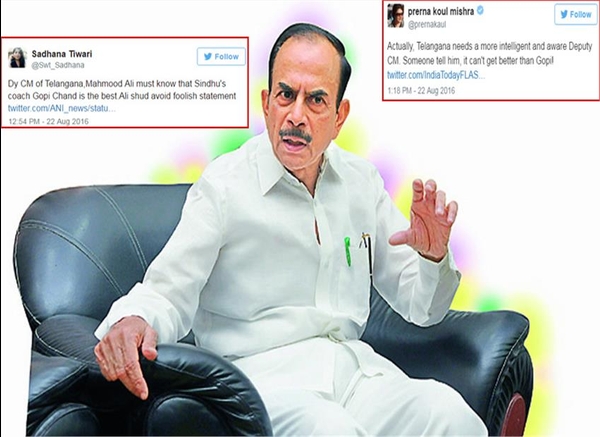 Telengana Deputy CM made what he imagined to be a magnanimous offer to P V Sindhu; a grant for a 'better' foreign coach. Not only is this hideously insulting to the stellar Gopichand, it exposes the minister's rank ignorance and his unfortunate mindset that if it's foreign it must be better.
The excuses we made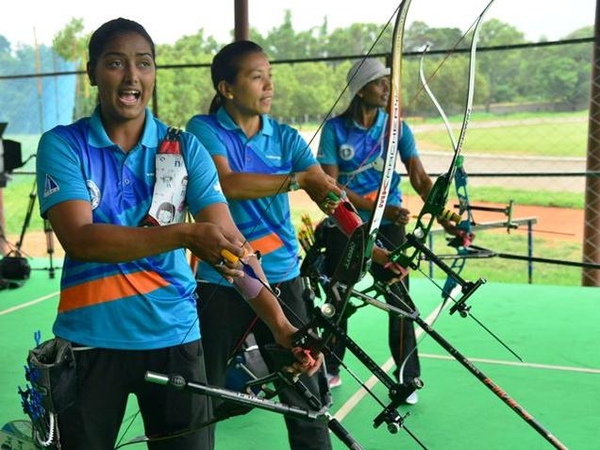 Our archers blamed 'windy conditions' or problems with equipment for their poor showing. This unfortunately has happened more than once. Our athletes frequently blame conditions (the same ones their competitors experience), equipment problems (they probably have a serious problem here), official apathy (they are probably most correct here).
The blame lies with us the people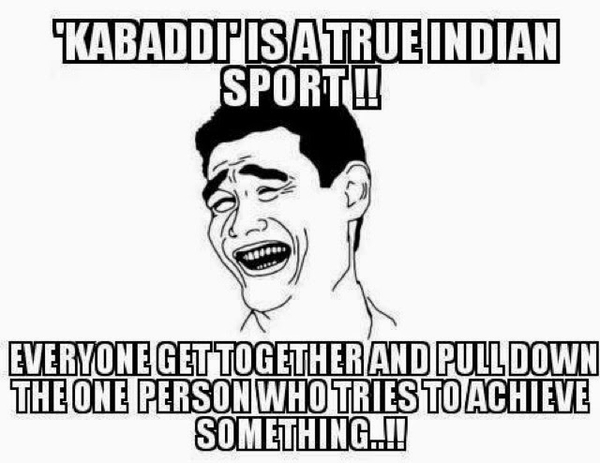 We are content with mediocrity; with two medals. We think sports is useless in the 'race for life'.  We simply don't have the will to perform faster, stronger, higher…. With the same babu's, the same infrastructure and the same public mindset, there is unfortunately little reason to believe that Tokyo 2020 will be any different. 
Or will it be?
Do you have something interesting you would like to share? Write to us at [email protected]