It's Shane Warne's 47th birthday But How Much Do You Know Warne?
Cricket has produced three kinds of players: those who were good at the sport, others who became greats and then, those who were enigmas. Australia's Shane Keith Warne, who turns 46 today is an enigma of the modern day sport. Having taken batsmen to the cleaners and having bowled the 'ball of the century', what is it that makes Warne a true legend of the game?
1. Making leg-spin a fashionable craft
Warne, a true doyen of the craft of leg-spin brought out the knack of bamboozling batsmen from dusty closet, making it fashionable again. There were others before Warne, who were adept at the craft- India's Subash Gupte and Pakistan's Mushtaq Ahmad. But none could match the starry appeal and charm of Warne's unpredictable turn.
2. Look at those numbers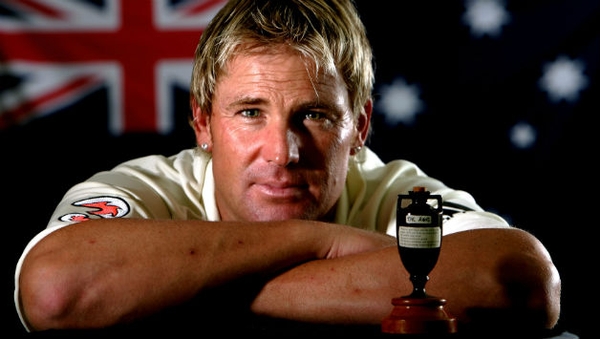 Warne was a rare species who excelled at both Tests and ODI Cricket. If he leaped in the air and brought forth a surprise that shook the best in the five day contest, he zipped past batsmen with utter disdain for their defenses. From both versions of the game- Warne collected over 1000 wickets. That's a truly mesmerizing achievement for the blonde Australian and few may ever get to this humungous tally.
3. Simply the best against the best of the world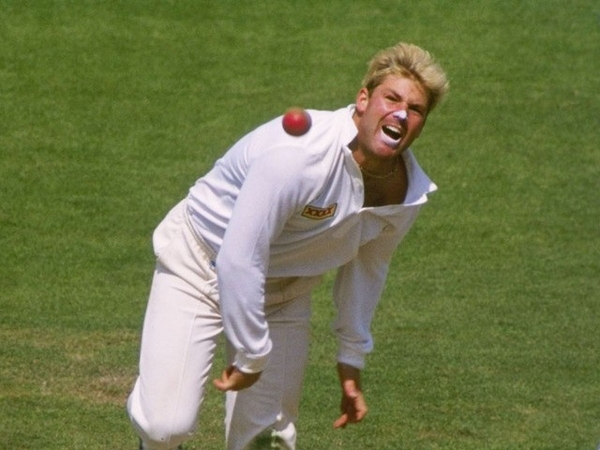 Of Warne's tally of 708 test wickets, 195 of those have come against England, 130 against the Proteas and 103 wickets against the Kiwis. Surprisingly, he has a little over 40 test wickets against India. Well, Sachin and Dravid were there.
4. The showman of a powerful 1990s Aussie line up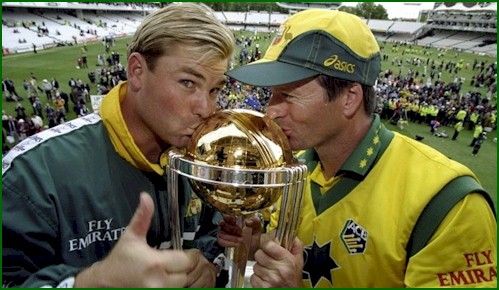 In the late 1990s to the better half of the 2000s, the Aussies, still a side revered in the game, were truly at the height of their powers. But there was a man who gave enormous strength to the Steve Waugh captained unit that marched its way to claiming 16 successive test victories. That man was Warne. Teaming up with Gilchrist behind the stumps and Mark Waugh in slips, he castled many greats of the game and tore apart mighty opponents.
5. A bowler who could hold his own on foreign pitches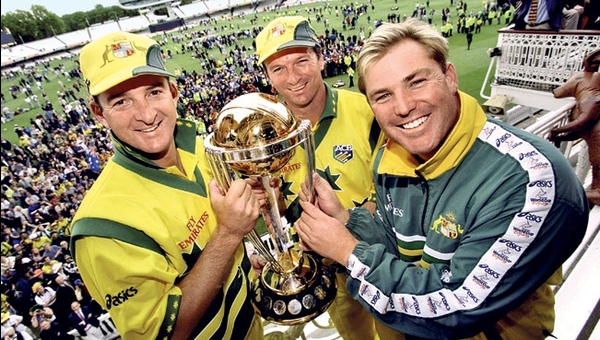 In the checkered tapestry of international cricket, Shane Warne is an enigma. Warne scalped 389 test wickets (including 22 five for's) on away tours while he struck 319 dismissals at home in Australia. Some of his mesmerizing achievements came at The Oval, Durban's Kingsmead, Wellington and Jamaica.
6. Holding titanic duels with Lara and Sachin
Warne actually considers it a bit of a fortune to have played in the same era as the stylish Trinidadian and the Indian 'God'. If Sachin swayed Warne on most occasions and lost his wickets to the Aussie at other times, the "Prince of Trinidad" held centre stage during some enormously popular battles. Warne's daring and guile countered the phlegmatic Lara on some occasions, but the left hander held the decisive edge on most occasions, especially during the Frank Worrell trophy of 1998-99.
7. A mighty competitor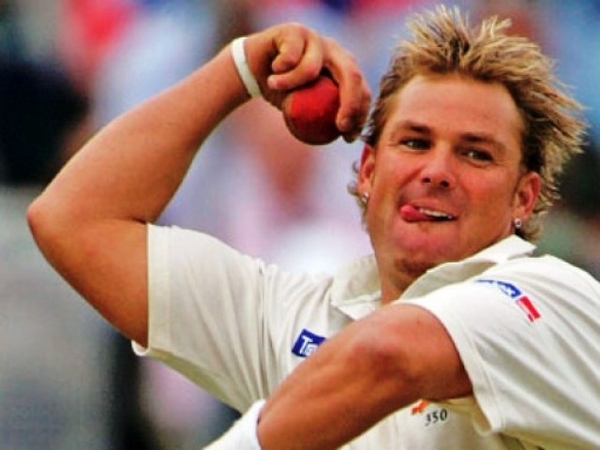 Having bowled a whopping tally of 6784 test match overs and having claimed 37 five-for's make Shane Warne an utterly tireless competitor at the highest level. He seemed to have made a bit of a habit of bowling long, draining sessions of his leg spin, forever looking to find a way edge past the batsmen's defences. 
8. A hero of the ashes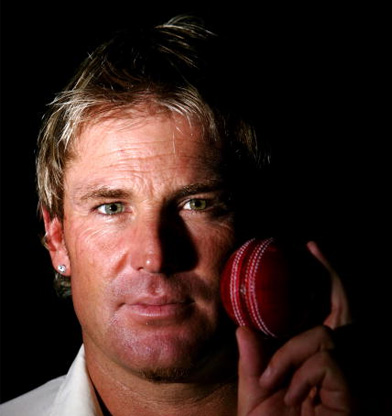 If you break down Warne's amazing wicket tally then you'd find that right at the start of his career in 1992 till the very end in 2007, the same year as the swansong of Lara, Warne's great competitor, he's picked a heck lot of wickets. If Warne scalped 72 and 70 wickets from an entire 1992 and 1993, then in 2005 he collected 95 wickets. In 2005's famous Ashes series, among Australia's top contests in international cricket, Warne shone with 40 wickets, a great achievement.
9. No easy competitor in limited overs game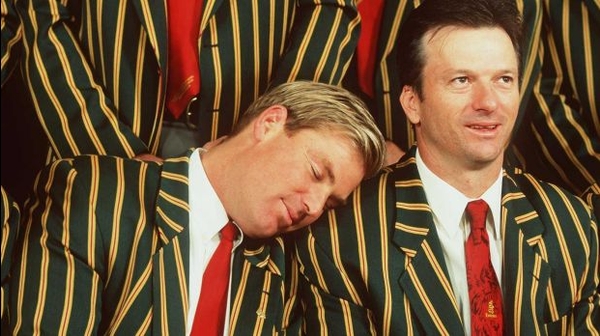 50 overs per side is a format that produces thrillers and nail-biting finishes. The charming and enigmatic Warne was a powerful competitor at this format who excelled with 293 wickets at a miserly average of just above 25, stats marking a true champion. He even bowled 1770 bowler like a tireless herculean at the might of his power.
10. Holding respect for true legends of the game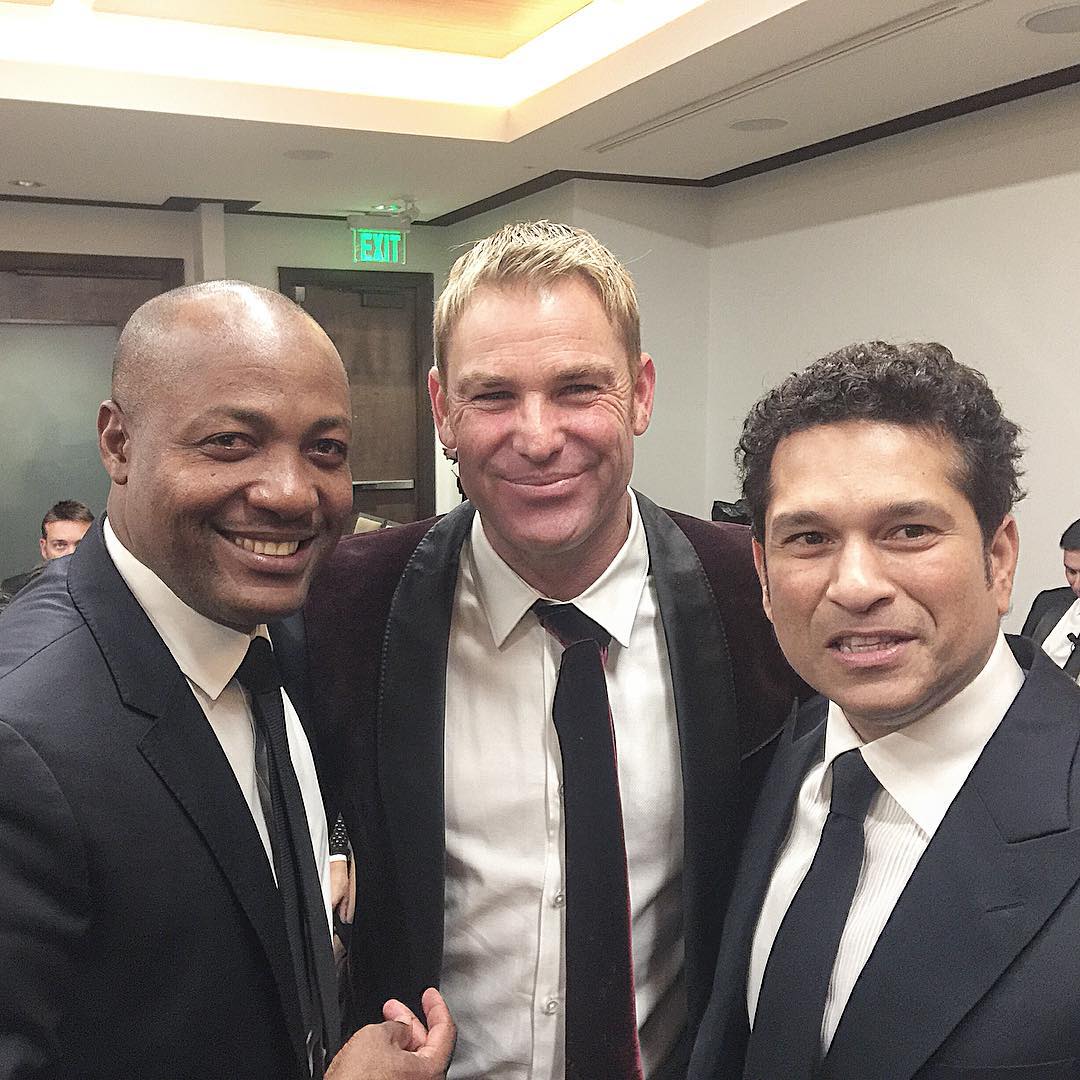 Warne doesn't agree with Dravid's epithet of 'The Wall'. He famously said that, at his pomp, it required an effort equivalent of 50 firing cannons to blast past Dravid's defences. He was a fortress for Warne. But when it comes to Tendulkar, Warne, prior and post his 2001 series in India said that Sachin would come and haunt him with his bat in his dreams. 
With such magnificent achievements in Warne's ebb, it remains to be seen who can manage to even match Shane Warne's emphatic triumphs in the great game of cricket. 
Do you have something interesting you would like to share? Write to us at [email protected]
Featured Image Sources &nbsp
1
&nbsp