The Curious Case of Yogeshwar Dutt's Colour Changing Medal
Yogeshwar Dutt is one of India's best known wrestlers and was one of the strongest medal contenders for the recently concluded Rio Olympics. When he was knocked out of the fray rather unceremoniously he and the many other Indians mourned. Now however, he has a reason to cheer again. The bronze medal he won four years ago at the London Olympics as been upgraded now!
How bronze changed to silver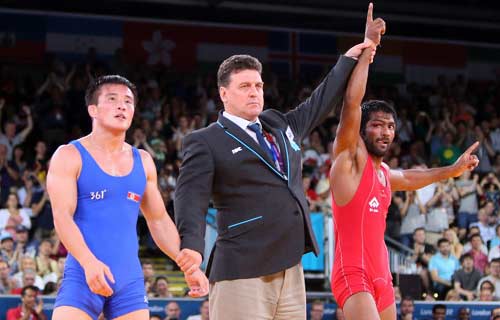 Yogeshwar Dutt had won bronze in the 60 kg freestyle wrestling event at the London Olympics and Besik Kudukhov of Russia had won the silver medal. The sample of the Russian player which was taken during the London Olympics was reexamined by the IOC recently and was found positive for dope. So, Dutt, whom he had defeated to get to the final, is now the deemed silver medal winner in his place. Yogeshwar had beaten Ri Jong-myong to get his bronze medal. This bronze now passes to Ri Jong-myong.
Yogeshwar Dutt dedicates his medal to his countrymen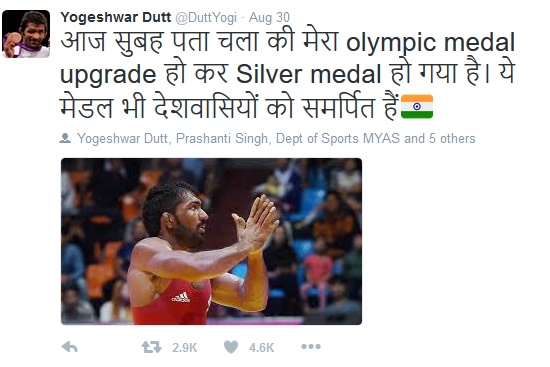 An obviously pleased Dutt announced that his medal had been upgraded and dedicated it to his fellow Indians. He also tweeted later that if possible the medal should remain with the family of Besik Kudukhov.
His sample survived but he didn't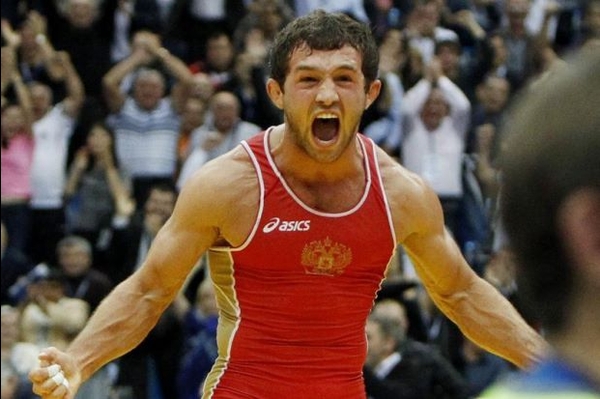 Besik Kudukhov the Russian wrestler who defeated Dutt to proceed to the final is now dead. He died in a road accident the year after the London Olympics. While his sample survived to tell the story of doping (it is standard practice to store samples for up to 10 years), he didn't survive to defend himself.
Other instances of medal upgrades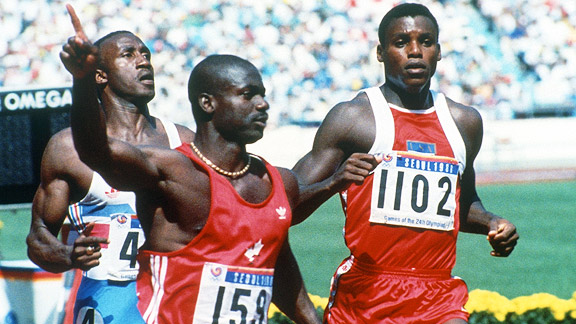 In the 1988 Olympics, Ben Johnson famously tested positive for a steroid after winning the Gold medal for his record setting 100 mt sprint. He was stripped of his gold medal which was then awarded to Carl Lewis. Also famous was the case of Marion Jones the American sprinter who was stripped of her gold which then went to Pauline Davis Thompson in the Sydney summer games.
Predictably the Sports Minister was mentioned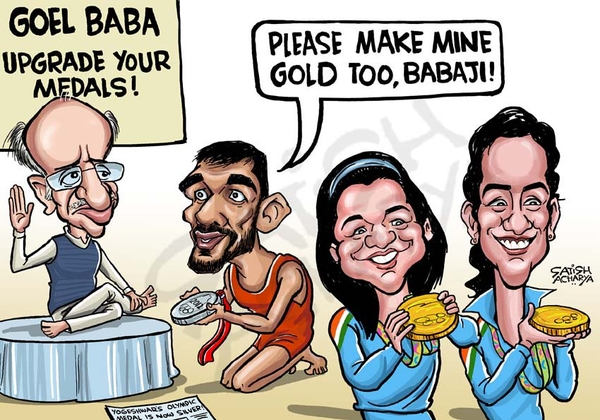 Sports Minister Vijay Goel came in for some ribbing in the process. This cartoon of course, refers to his recent faux pax when he put his foot firmly in his mouth with the statement "Rio Olympics gold medallists PV Sindhu & Sakshi Malik met PM Modi today,"
Medal upgrade?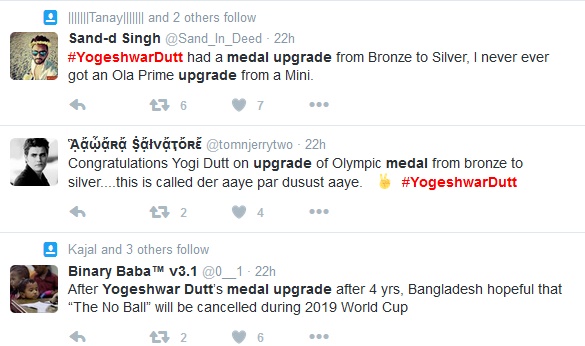 According to one twitterer, he cannot even hope for a cab upgrade!
Science and time travel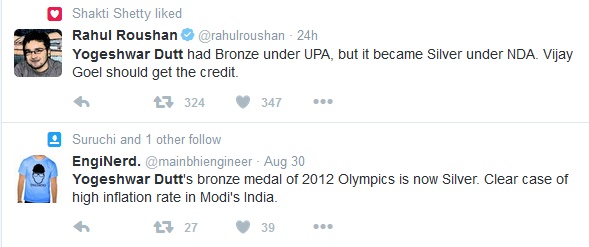 Some more of the Twitter wits had this to say about the curious case of Yogeshwar Dutt's colour changing medal!
Do you have something interesting you would like to share? Write to us at [email protected]