It's Virat Kohli's Birthday Today And We're Listing Why He Makes A Good Role Model
In an age where cricket's dynamics are constantly changing thanks to the staggering rate at which the game is being played, very few batsmen in the world are able to emerge as truly great, as the game's contemporary luminaries. Virat Kohli is in that rare league as one of the best contemporary batsmen in the game. As Virat turns 28, we wish a happy birthday and look at what's different about him.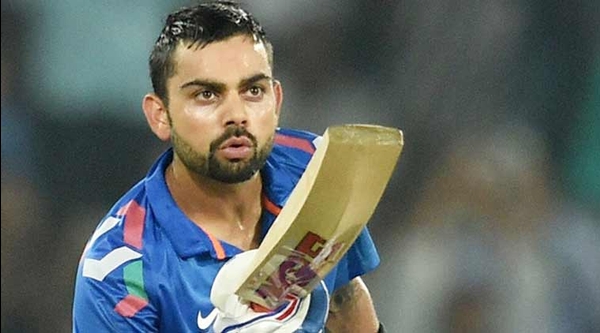 1. Arguably the best batsman in contemporary cricket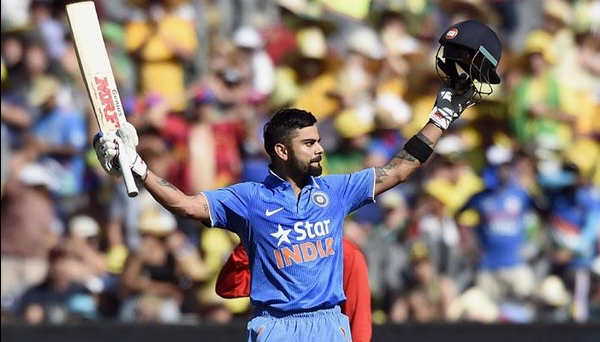 De Villiers is almost there, but is often marginalized by injuries. Kane Willaimson has the elegance to scale this peak. Joe Root is surely and steadily coming into his own and Steven Smith has begun showing true colors with his majestic willow but not quite there.
Virat Kohli, for his fantastic and consistent scoring across T20s, Tests and ODI cricket is the best batsman in the world. With over 11000 international runs and 39 hundreds already under his belt, there's enough indication to why he's a modern day enigma.
2. Leading by example, showing young troops how it is done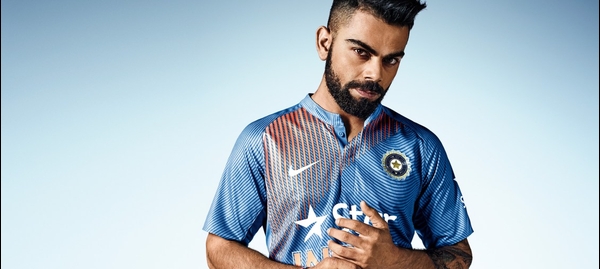 Virat Kohli is a firebrand cricketer, unsullied by defeats and unfazed by all the attention he gets. And must we remember, our cricketers in India are subjected to tremendous media scrutiny and fan pressure. None of this bothers Kohli, who's evolved as a relaxed mature head from his early agressive days. 
His excellence in batting across all formats, including T20s where in 2016, he's clocked over 1000 IPL runs (2016) and having scored over 1000 runs thrice in a calendar year make him second to none when it comes to being the very best in business.
3. Plays with an ardent fan and continues to command respect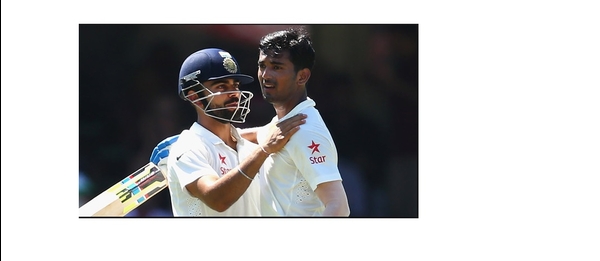 We have heard how Tendulkar looked upto Sir Sunny Gavaskar and how Dravid admired Gundappa Vishwanath. But how often do you have a player playing alongside you in the same unit admiring you as an icon?
That's the sort of respect emerging batsman KL Rahul has for Virat Kohli.
4. Respect and admiration from contemporaries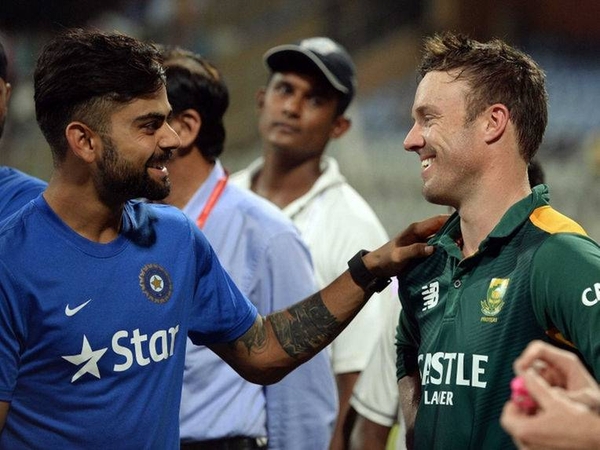 It isn't always that a cricketer finds respect from the opposition camp, let alone finding great admiration from another spectacular legend. In Virat Kohli's case, for all the brilliance with the bat and the ability to bounce back from difficult situations has fetched him a good word or two or hundred from none other than Abraham De Villiers, easily the most explosive batsman in modern cricket today.
Ditto for Windies' Chris Gayle, the smasher of many exciting records, who confesses to have a dear friend in Virat Kohli.
5. Unashamedly aggressive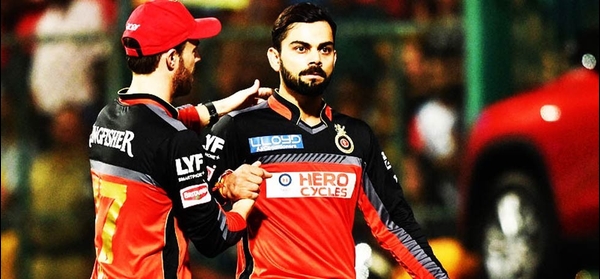 In Virat Kohli, India has found an inspirational leader who leads by example. Yes, he is aggressive and yes he won't shy away from giving his piece of mind to opponents. 
But in Virat Kohli, there's equally as much of a breathtaking cricketing performance as fantastic leadership skills. In many ways, he's shaped the new age cricketer in India including the likes of Ashwin, Rahul and Rahane.
6. A penchant for peaking in Test Match Cricket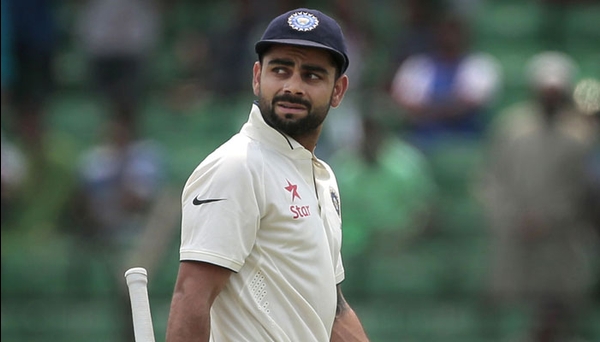 In Virat Kohli, world cricket and not just Team India, has that rare species that loves to achieve test match greatness as much as one day glory. Kohli, who has already fired 13 test hundreds and bats with a strike rate of 54 in the five day game. 
Known for his penchant for scoring big in tests, Kohli admits to wanting to stick to the crease for long hours; an exceptional trait that only few can manage.
7. Throwback to Dada's days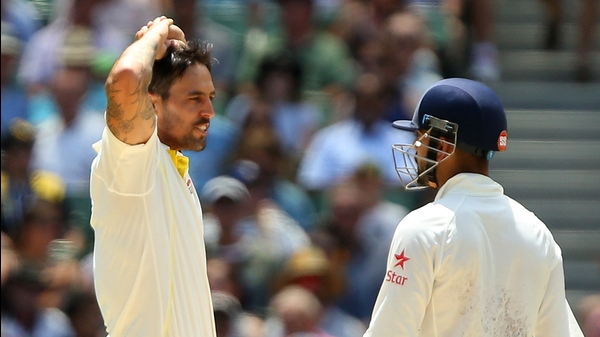 It wasn't just Steve Waugh's 1990s team that sledged. Saurav Ganguly metamorphosed the Indian team from being the shy and sedate athletes into becoming an aggressive lot of cricketers who looked the opposition in the eye.
Ditto for Kohli who believes, 'you sledge us, we will give it back'! And why shouldn't that be the case. With Virat, you'd always find a restless energy, raw power and emotional exuberance complementing his captaincy and batting on the pitch. That's a big reason why he's so feared by opponents.
8. The quintessential 21st century cricketer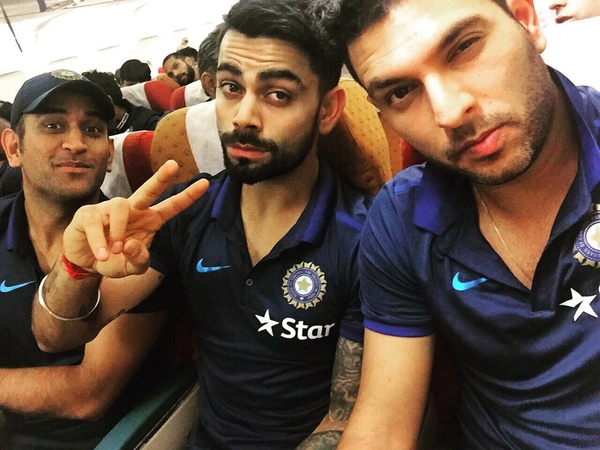 Whether flexing his muscles in the gym or pumping an iron-fisted celebration after a successful run chase, or even clicking endearing 'selfies' with fans and team-mates, the heavily tattooed Virat Kohli perhaps best personifies the uber-cool, evolved, modern day cricketer.
He stands for someone who is as attacking on the crease as he is refined off it, someone who likes to let his hair down after a success but also holds his head high gracefully in a defeat. And in that lies Kohli's Virat resurgence as a newborn legend in world cricket. Keep rocking captain!
Do you have something interesting you would like to share? Write to us at [email protected]
Featured Image Sources &nbsp
1
&nbsp