What Maharasthra's Drought Couldn't Do, Karva Chauth Made Happen
When the International cricket match between India and New Zealand was pushed by one day, it received nothing but criticism. Reason being, Karva Chauth, a predominantly north Indian festival, where women fast and men simply need to be there at night, to break the fast. 
The question remains, will Indian festivals will be deciding factor in the coming games as well? 
Match shifts by a day for 'Karva Chauth'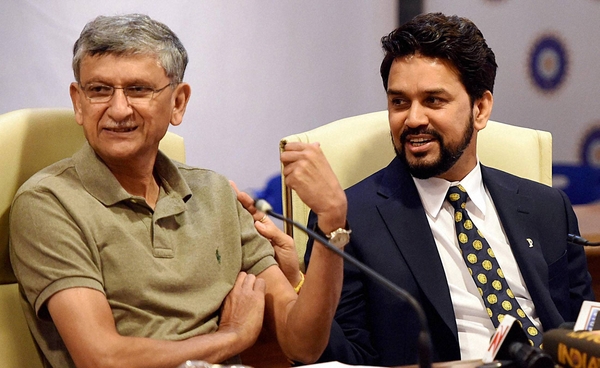 The BCCI decided to shift Kotla ODI between India and New Zealand from 19th October due to the 20th due to Karva Chauth. Senior BCCI and DDCA vice-president CK Khanna confirmed the reports saying that BCCI agreed to the request of postponing the game for a day due to Karva Chauth.
Decision acknowledged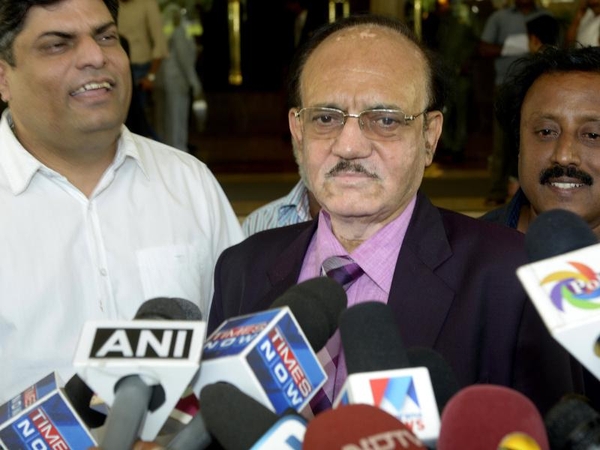 When the request came forward to the national governing body, it was accepted without much debate. But, why is cricket affected by this festival. Yes, the wives need the husbands to be around, but in an important event, pictures also do the trick. 
The actual reason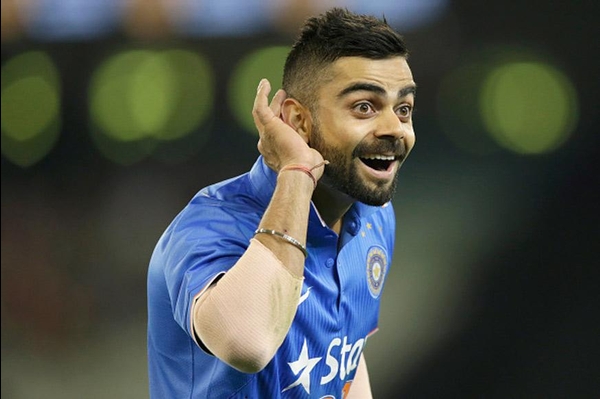 Well, the actual reason is not the customs around Karva Chauth but the marketing bit. According to BCCI Secretary Ajay Shirke, with important festival and matches clashing, the sale of tickets doesn't pick up. Other than this, providing security would be an important issue as the police would be busy managing the pressure during the festive day.
The revised ODI schedule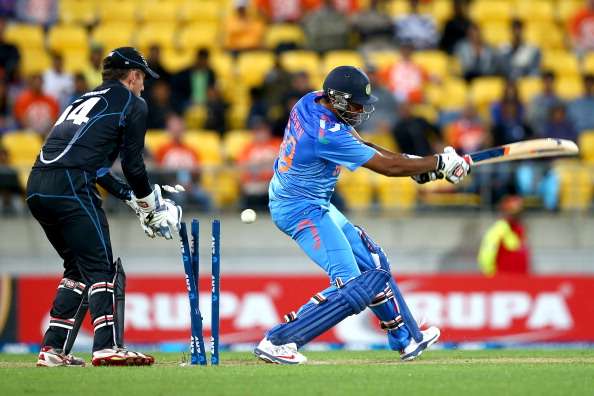 New Zealand will play three Test matches and five ODIs during the India tour. The match would last for more than a month starting from September 22 up to October 29. The first match of ODI will be played in Kanpur.
People went crazy over this decision over BCCI.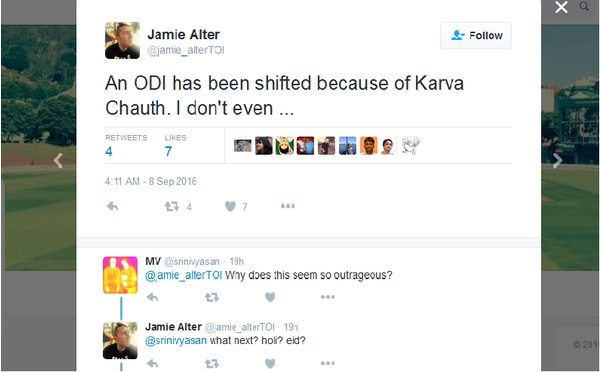 However, the BCCI's decision has met with condemnation Here is how the Twitterati reacted!
When Maharashtra droughts were not enough to be considered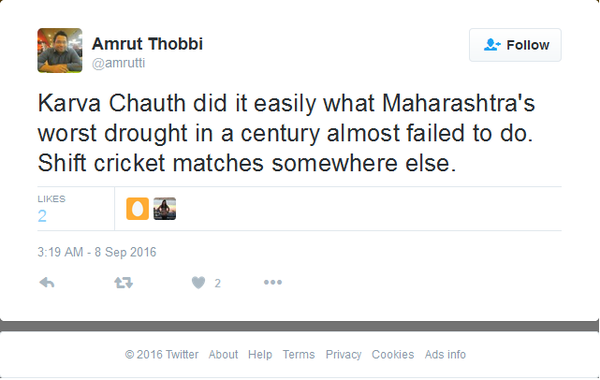 When Karva Chauth was given more importance than drought hit Maharashtra.
As if it was cricket for woman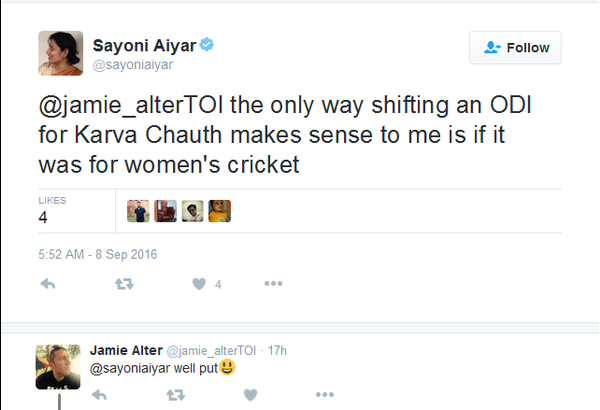 Karva Chauth is truly a festival for women, then why this decision?
When BCCI was partial enough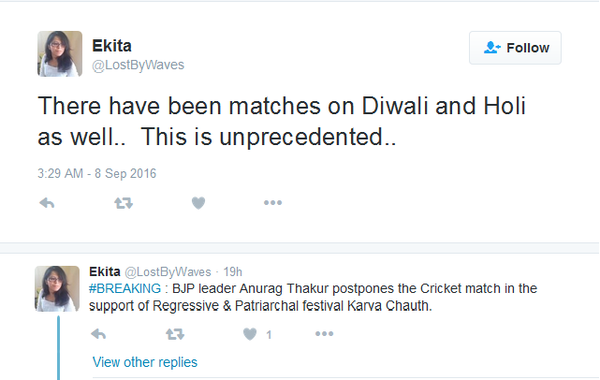 Do you remember any game postponed due to Diwali or Holi?
The odd decisions that BCCI took is more of a mockery than a good solution to any factor whether a drought or a festival. We guess, we now need a new committee altogether. 
Do you have something interesting you would like to share? Write to us at [email protected]
Featured Image Sources &nbsp
1
&nbsp