All Those Times When Virat Kohli Attracted Controversies In His Career
Virat Kohli is unarguably the world's best batsman, but also one of the most aggressive competitors in the game. A batsman who has made a name for himself for playing breathtakingly beautiful albeit attacking cricket is no stranger to controversy. Unlike other batsmen who seem to sagely abstain from using expletives or verbatim, such as Kallis, Dravid, Tendulkar or Mike Hussey, Virat Kohli personifies playing a firebrand style of cricket, one that has become the trademark expression of today's young cricket playing generation.
But while, Kohli's free-stroking ways has afforded him a world class following, it has also made him an unwanted subject of many controversies. We look at the recent episodes where Kohli courted controversies on the 22 yards: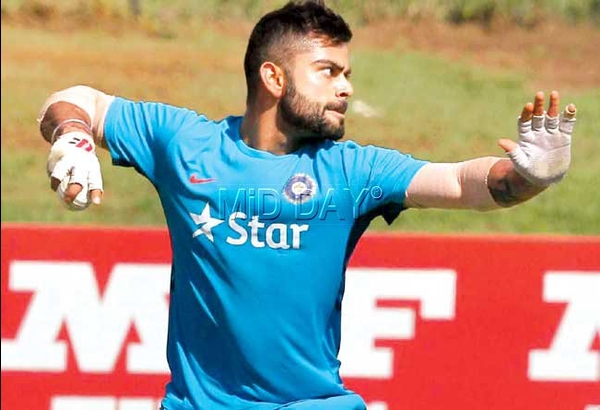 1. Virat Kohli giving it back to Mitchell Johnson royally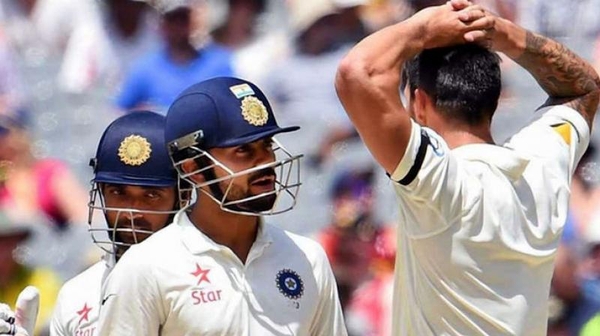 During his maiden overseas tour to Australia in 2011, Kohli had already struck a hundred. And a memorable one at that, coming at the back of stalwarts like Laxman, Dravid and Tendulkar failing miserably.
But in 2014, he had the last laugh in a bitter rivalry with Mitchell Johnson, one of the finest exponents of fast bowling. Upon attempting to run out Kohli who had stepped out of his crease to avert a shorter one, Johnson threw the ball aiming at the stumps but it struck Kohli purely unintentionally. Johnson apologized immediately but Kohli didn't budge. What followed was a series of expletives in true unabashed Virat Kohli style following a flurry of beautiful strokes. But the episode could have been avoided, truth be told. 
2. Taking Gautam Gambhir, the Kolkata Knight Riders captain head-on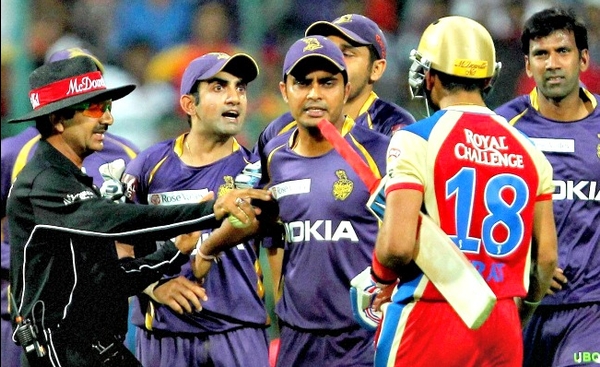 One thinks, this one was certainly the most needless affair involving Virat. In a 2013 April game against KKR, Virat Kohli of the RCB was batting in rich vein of form. After hitting Pradeep Sangwan for two glorious sixes, Kohli soon got out. But whilst walking off, he needlessly passed a remark that upset Gautam Gambhir.
The two were instantly seen steaming into one another akin to a fashion of two wild hogs being let loose in the middle. This didn't make for a great site.
3. Disrespecting the umpire's call during a Zimbabwe tour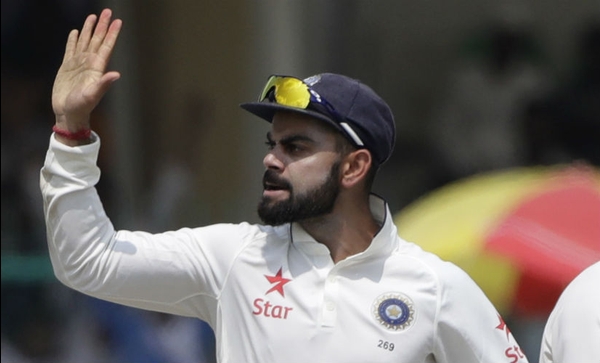 This was perhaps the most needless incident in Kohli's overseas diary. Playing as the stand-in skipper for India in its away tour to Zimbabwe, 2013, Kohli, who had been ruled out by the on-field umpire stood his ground. He had attempted to flick the ball past mid-wicket but was caught by Malcolm Waller.
And then, he continued to argue with the umpires seeming visibly distraught at being adjudged out.
4. Giving the Aussie crowd a finger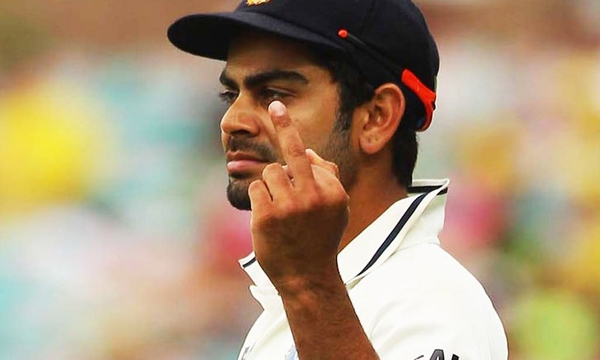 For sure, they aren't the most well behaved or polite spectators in the world. But then, if something unfair is said to you, do you have to stoop to their level in order to prove a point? Perhaps not, when you are a world class player Virat Kohli it seems quite apt.
The present Test and T20 captain, during his maiden tour to Down Under showed the crowd his middle finger during one of the tests. Ouch! But hey he made media history. Again!
5. Another blithe on his remarkable career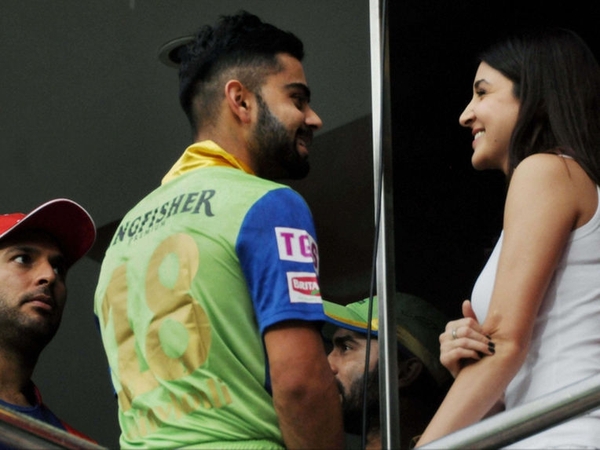 It was Perth, at the WACCA in 2015, the world's fastest pitch. But this time, Kohli wasn't the charged up batsman. He was the one who threw a bouncer and that too at an Indian journalist when a report was published around his alleged affair with actress Anushka Sharma. Kohli's retort was quite unbecoming and was expressed in expletives in Punjabi and English. 
6. More embarrassment that followed when Gavaskar intervened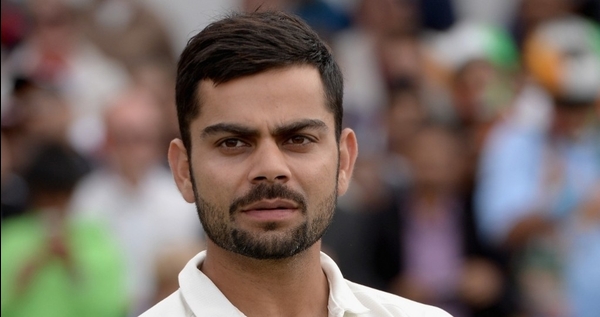 At around the Perth Test against Australia, legends Gavaskar and Laxman were around the Indian team contingent and thought about a thing or two of advice to be given to Virat Kohli for his vile antics. They insisted that he apologize to the Indian journalist who had been at the receiving end of Virat's abuse.
This only fetched the sensational batsman more negative PR.
Do you have something interesting you would like to share? Write to us at [email protected]
Featured Image Sources &nbsp
1
&nbsp