Here's Why Sharing AIR 'Space' Will Bring Two Countries On The Same Frequency
The All-India-Radio's first cross-border radio service was launched by President Pranab Mukherjee on August 23, 2016. "Akashvani Maitree" is India's first cross border radio service with Bangladesh. The radio channel, being dedicated to the Bengali listeners of both the countries, will air for 16 hours daily. 
Run by AIR Kolkata, the channel aims at strengthening the ties with our neighbouring country. 
President Pranab Mukherjee Inaugurated This Service At Kolkata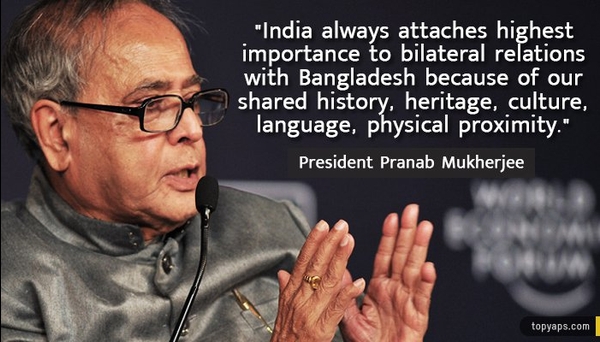 While inaugurating the new service, Pranab Mukherjee also highlighted the rich cultural similarity between the two states that binds the people of the two nations. AIR has dedicated this new service to all the listeners across West Bengal and Bangladesh. 
Joining hands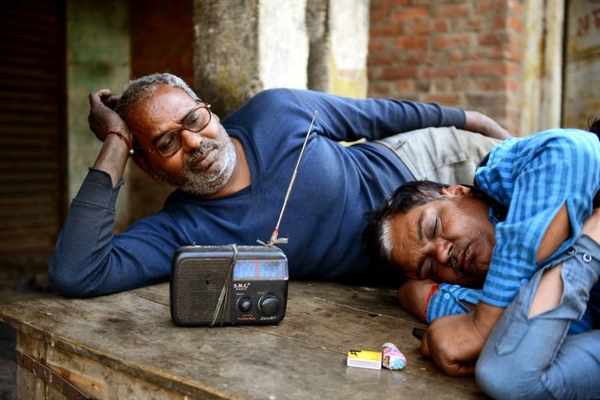 The channel aims at blending of content from both India and Bangladesh's forte from the fields of art, culture, literature, music, sports and shared socioeconomic issues.  Further, the channel will also source its content from Bangladesh-Betar.
All you do is tune in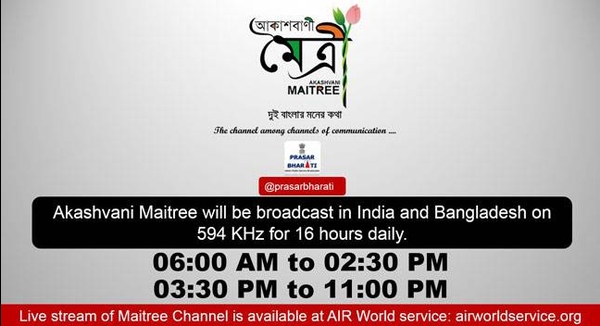 To tune into the new channel to hear the blend of Bangladeshi and Indian content, listeners will have to search for Akashvani Maitree on 594kHz frequency.
There's a similar thing for Pakistan as well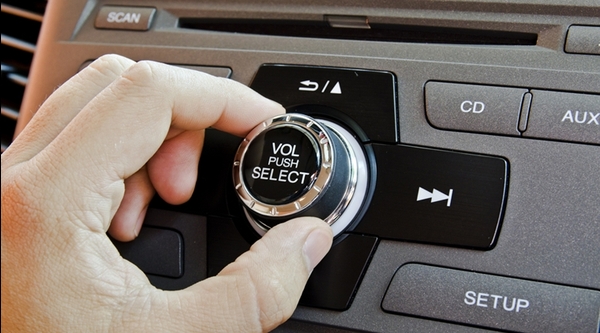 All India Radio has done a similar thing for our more adversarial neighbour, Pakistan as well. AIR has installed 20KW FM transmitter in Fazilka, Punjab and it sends out AIR's Urdu Service. 
Further, a television tower with a 230 metre tower for FM transmission is also reaching out to Pakistani listeners, where Doordarshan is sadly banned. 
This is what we truly call the fulfilment of #MannKiBaat initiative by Prime Minister Narendra Modi. 
Do you have something interesting you would like to share? Write to us at [email protected]