When Snake On A Plane Became Reality For Travellers
Recently, Mexico was in news for hosting perhaps the most bizarre Formula One race in the history of the competition in the Americas. But now, just days later, Mexico flung back into the thick of action all thanks to a really bizarre news-  having a snake on a commerical flight! So what really happened?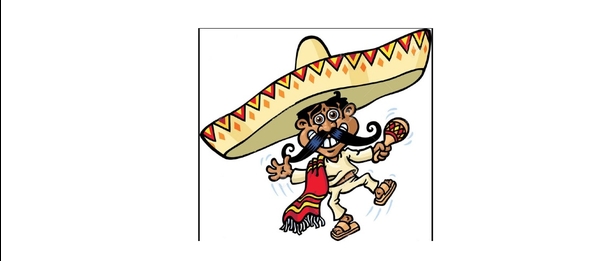 1. A shocker in Mexico at about thousand feet in the air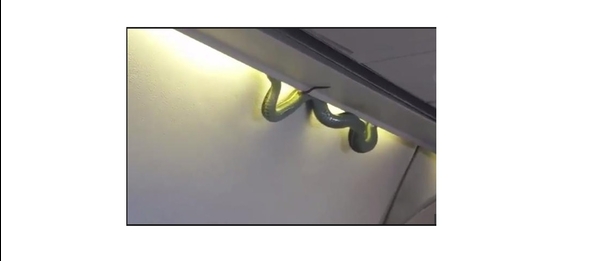 Passengers aboard Aeromexico flight were in for a complete shock when a scary serpent appeared out of nowhere from the cabin of the airliner. 
2. How did this happen?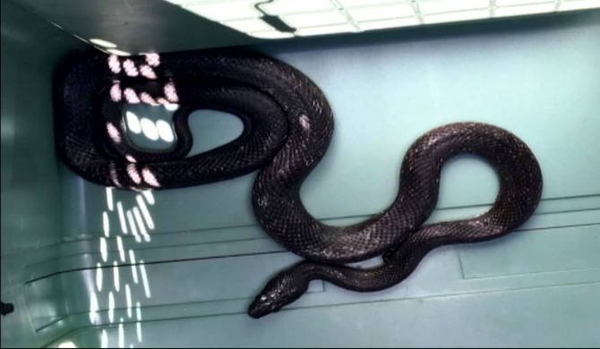 In what is believed to be a serious security goof-up by the Mexican authorities, the totally inexplicable situation saw a green colored snake appear from the ceiling behind an overhead luggage compartment, leaving passengers cold and frozen.
3. The snake caught on video camera midway in the flight
The Aeromexico flight meant for Mexico City from Torreon, saw the surprise and unruly visitor shot by a passenger, Indalecio Medina as the reptile partially dropped down and hung from the cabin ceiling.
4. When reality imitates art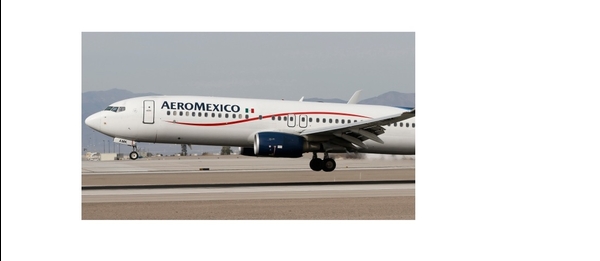 Usually, it is the other way around that art imitates life. But on this strange occasion, life imitated art- with passengers and those who are aware of the news being instantly reminded of the Samuel L. Jackson starrer Snakes on a Plane. Thankfully, on this occasion the Mexico city bound commerical flight carrying just 1 unwanted traveler instead of plenty.
5. The horrific sight explained by a passenger on Aeromexico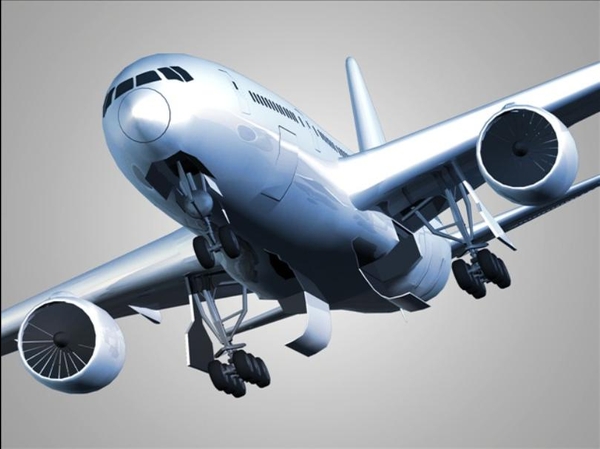 In what was a cold-blooded and shockingly unexpected sight, one of the passengers flying by Aeromexico , Medina exclaimed, ' I was reading a magazine when the passenger sitting next to me shouted, Snake'. 'I was like, Oh my word'!
6. The commotion mid-air thanks to the not so friendly snake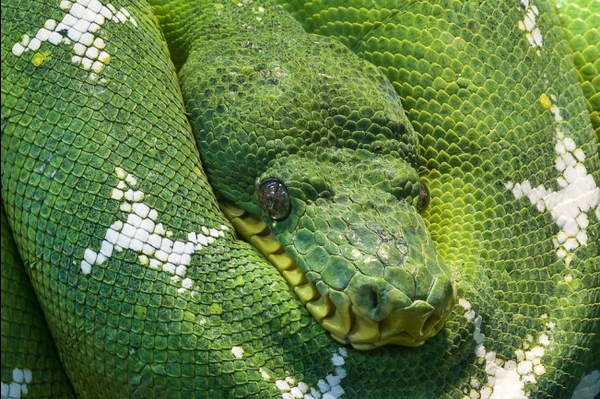 It is believed that the snake that suddenly appeared was about 3 feet tall and the one word that describes the situation on the flight was 'pandemic'. 
People, though shocked and surprised at seeing the spine chilling sight of a green colored snake, were trying to remian calm. The air-hostesses handed out 5 to 6 blankets which thanks to a sudden outpour of team effort were used to trap the scary reptile. The same air-liner was soon given a priority landing in Mexico City in the best efforts to maintain passenger safety. And thankfully, no more damage was done.
Do you have something interesting you would like to share? Write to us at [email protected]
Featured Image Sources &nbsp
1
&nbsp