The New Rs. 2000 And Rs. 500 Notes And How To Check If Yours Is Real
The new Rs. 2000 note is in circulation and the new Rs. 500 notes have just started, but we haven't seen them yet. Here is what you should know about the Rs 2000 note (and the new Rs 500 currency note) and how you can avoid being deceived by a fake.
Two men with fake Rs 2000 notes caught by the Punjab police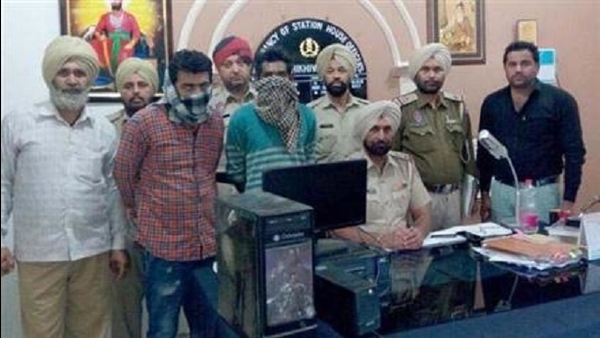 After a man tried to pass off a photocopy of the note as the real thing in Chikmagalur, something similar happened in Punjab as well. using a computer, scanner and printer, two residents of Bhikhiwind village made their own Rs 2000 notes. Reportedly, Harjinder Singh, alias Kalu, of Singhpura village, Sandeep Kumar, alias Deepak, of Bhikhiwind, Gurmilap Singh, alias Gora, of Khalra have been are the suspects. Two men have been arrested and taken into remand.
Do you have the new note?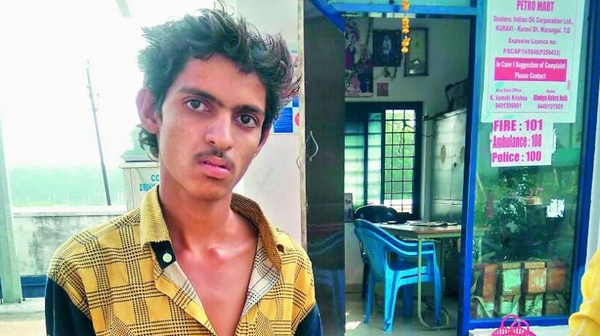 The men trying to pass of copied notes as the real thing were taking advantage of the fact that most of us haven't even seen or held one; much less had a chance to become familiar with the new notes. Don't worry though, here's how you can protect yourself from the fakes and from people such as Pradeep in the picture; another one who tried to pass of a photo copy as the real thing.
Take a good look at the 2000 rupee note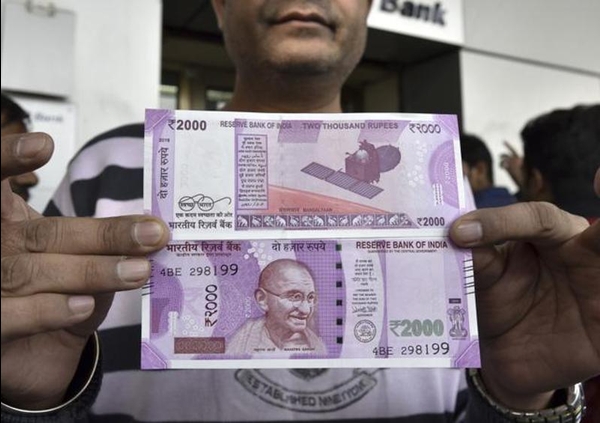 It is magenta, it has Gandhiji facing the other way from usual and there is a picture of Mangalyan on the reverse side of the note. The note is 6.6 cm side and 16.6 cm long. But this is just the cursory look of the note.
Features of the 2000 rupee note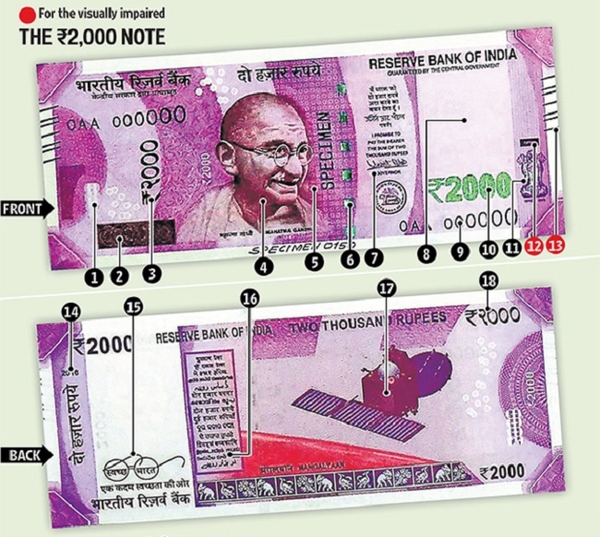 There is a see through feature, the Devnagri numerals, colour changing security thread with 'Bharat' in Devnagri, year of printing of the note, the Swachh Bharat logo and slogan, and new RBI Governor Urjit Patel's signature are some of the things to watch out for.
This is the new Rs 500 note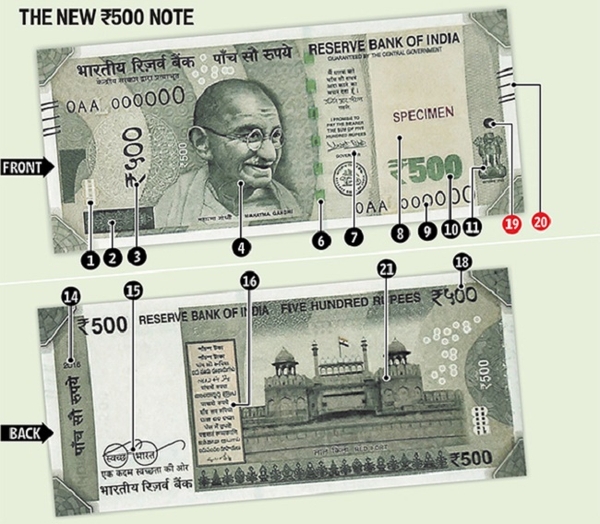 Right now this is rarer than hen's teeth so familiarize yourself with this new stone gray coloured note as well. It has the same security features as the 2000 rupee note, only its dimensions are different 6.3 cm in width and 15.5 cm in length and it has a picture of the Red Fort on the reverse side.
The new notes also have Braille features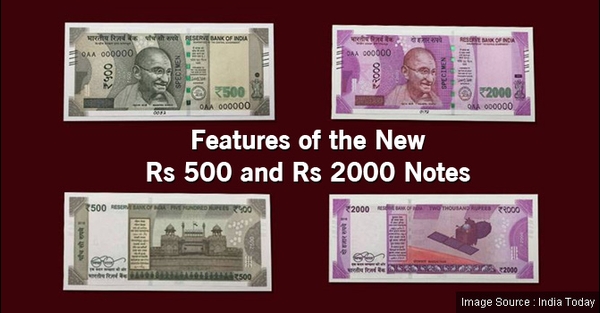 In the two thousand and five hundred rupee notes, the raised horizontal triangle with the printed number on it and angular lines on both right and left edges of the notes are features for the visually impaired.
Do you have something interesting you would like to share? Write to us at [email protected]
Featured Image Sources &nbsp
1
&nbsp