BSF Women – The Women that Guard Our Borders
I first saw these smart young women in their sharp BSF uniforms atthe border at Wagah, Attari and Hussainiwala, Ferozepur while watching the retreat (flag lowering) ceremonies conducted by the Indian and Pakistani soldiers each evening at sundown. They were happy to pose for pictures with my daughters and as I chatted a bit with them, it dawned on me… the significance of these bright, courageous and zealous young women who were out there guarding us right alongside our other soldiers.
The BSF was something of a male bastion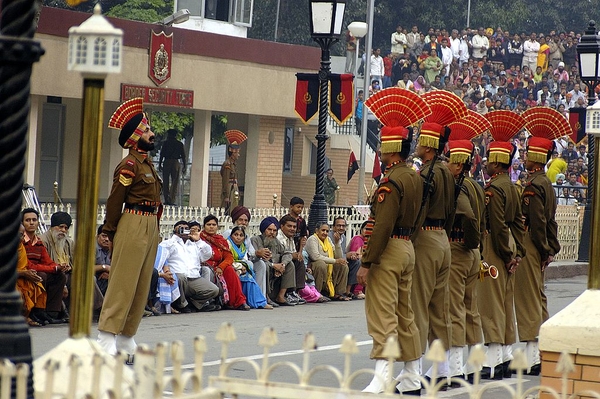 The Indian Border Security Force or BSF was formed after the 1965 War exposed the inadequacies of the existing border management systems (local police battalions). However, the organisation remained something of a male bastion.
Women in the BSF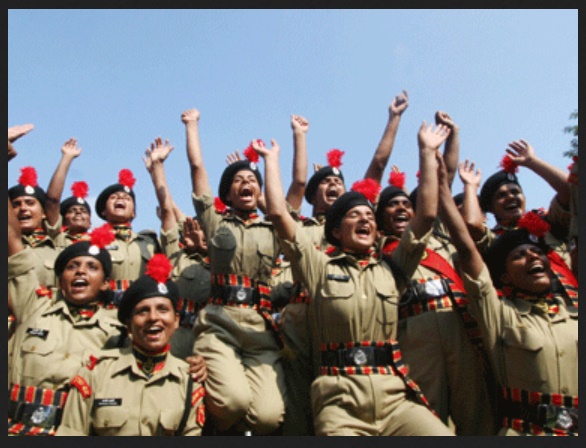 In July 2009, the first batch of 178 women constables were inducted into the BASF after their impressive passing out parade at the Kharkan camp of the BSF close to Hoshiarpur in Punjab.
They play an important role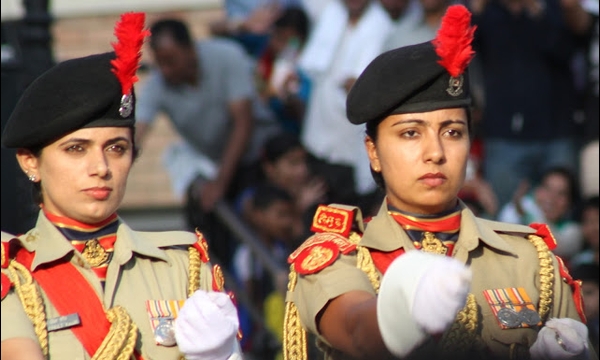 These women are deployed for duty along the international border in combat and noncombat roles that include patrolling, frisking of women, guarding fenced border gates, and participating in the retreats at Wagah, Ferozepur and so on.
The women are now a part of the ceremony as well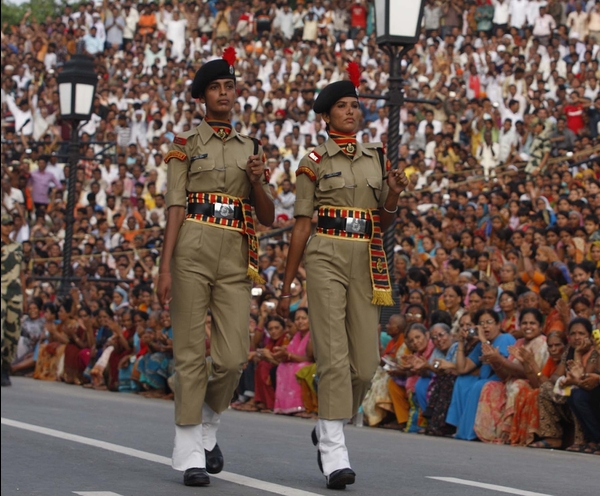 At first they were only a part of the frisking and security processes but now the women open the ceremony and are now a part of the actual parade.
They march shoulder to shoulder with the men…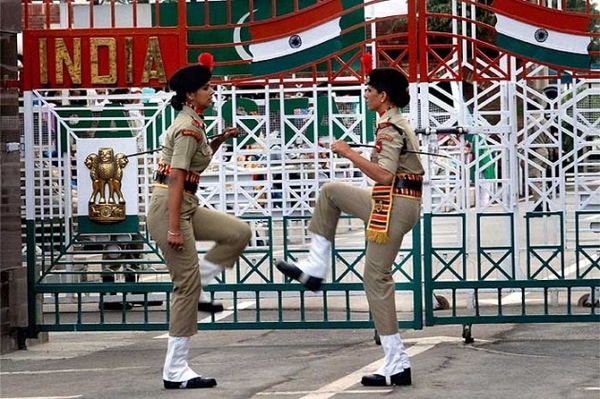 …literally! As our women march, their backs straight, their arms swinging high and their eyes flashing; the women on the other side of the fence/gate are of course conspicuous by their absence. In other words there aren't any.
A glimpse into the Wagah Ceremony
If you have not been fortunate enough to witness the retreat ceremony at Wagah or Ferozepur (as I have been privileged to do several times, take a look here at this spectacular and unforgettable event.
Border deployment on the Northeastern borders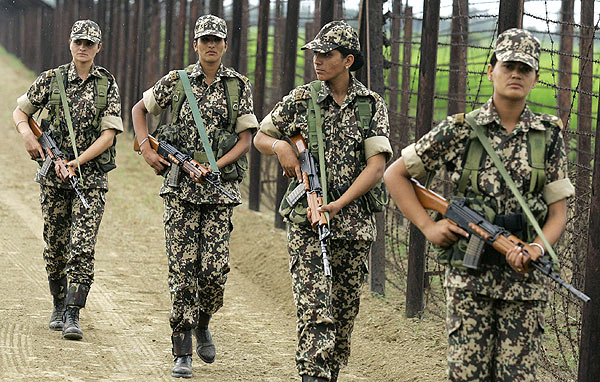 These women troopers also guard our frontiers in the North East. Their presence along the Assam frontier and Tripura's border with Bangladesh is meant to deal with cross border crimes involving women.
BSF Woman officer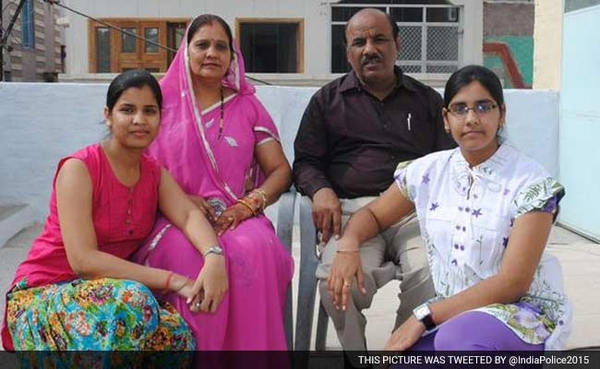 This year, Tanushree Prateek signed up to become the BSF's first woman officer. She is the only only woman in a batch of 64 at the Border Security Force Officers Training Academy at Tekanpur.
BSF women in Rajasthan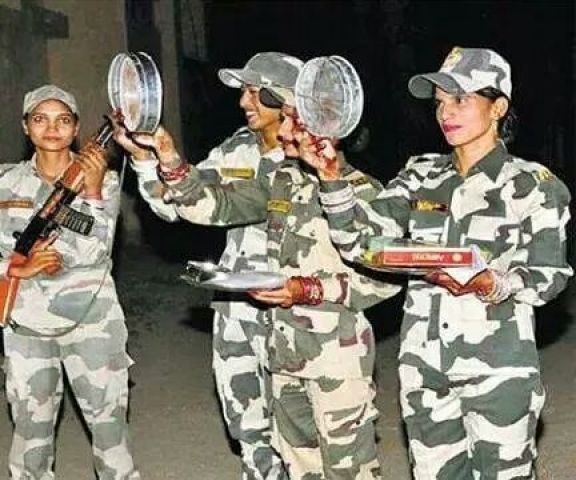 The women have been deployed on the international border in Rajasthan as well. Sometimes, they take a bit of time off for Karva Chauth.
The women who patroll, guard our borders
See what these wonderful women in uniform have to say.
Do you have something interesting you would like to share? Write to us at [email protected]
Featured Image Sources &nbsp
1
&nbsp