So Did You Pay The Bribe Kapil Sharma? If So Why?
India's favourite jokester and maker of wife gags Kapil Sharma is in the news for reasons other than his sometimes-funny-sometimes-insensitive humour and his hugely popular TV show. Reportedly, he took a stand against continuing corruption in the Indian system by tweeting to the Indian Prime Minister no less. We look at what went down and all involved.
Why is Kapil Sharma angry?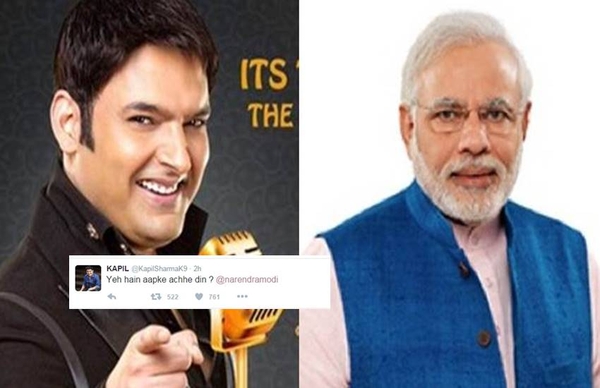 The star of India's fave comedy show, tweeted at the Prime Minister and the whole county was suddenly very, very interested. 
What Kapil Sharma's tweets said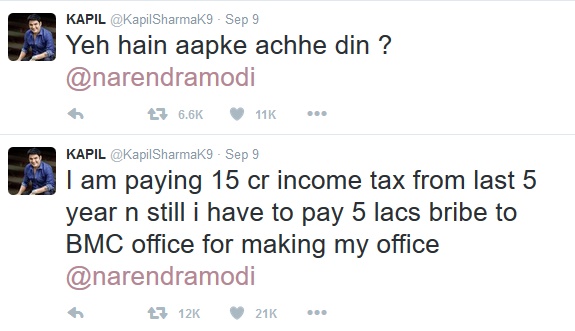 On 9th September 2016 he said via the microblogging platform Twitter, that he has paid Rs 15 crore income tax but that he still has to pay Rs 5 lakh in bribe to the Brihanmumbai Municipal Corporation (BMC) officials to make his office. This other tweet derided the PM's pet "achche din" slogan.
The response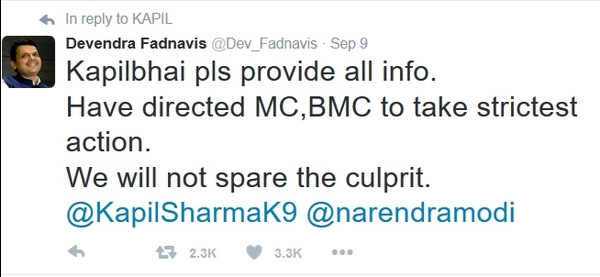 Now Sharma is an important person and what he says gets a lot of attention so the response was swift; it was from a personage no less than the Maharashtra Chief Minister. With remarkable alacrity, (typically absent when it's the common man who is involved), CM Devendra Fadnavis asked "Kapilbhai" to provide all info and assured him that the municipal commissioner, BMC was directed to take action; that the culprit would not be spared. BMC chief also said that swift action would be taken.
#WeStandWithKapilSharma on Twitter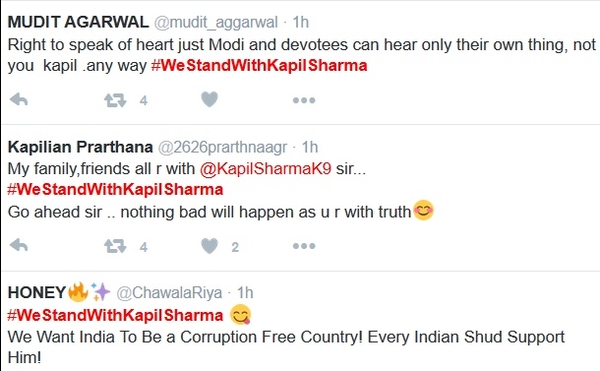 Predictably the #WeStandWithKapilSharma hashtag sprang up. The funny man's legions of fans came out in support of him and lauded him for what was being perceived as his brave stand against corruption.
Kapil Sharma's construction is actually illegal said the BMC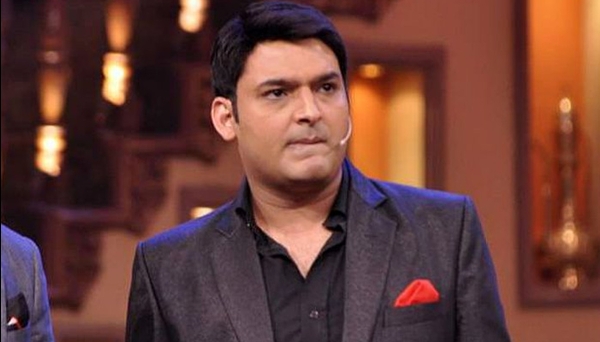 The BMC revealed that Sharma had actually used about 16 feet of government land to create illegal constructions for his Andheri West office. For this he had been served a notice on 16th July, which he ignored.
Others got involved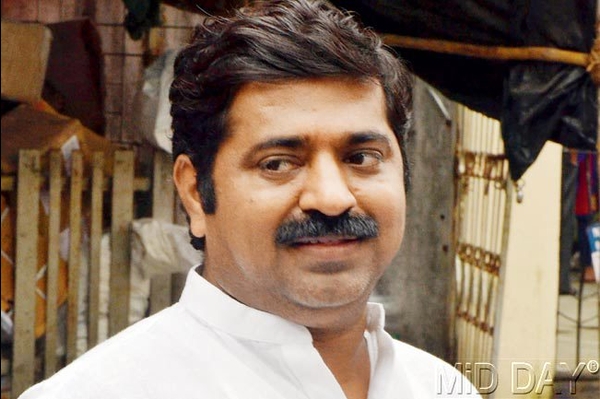 BJP MLA, Ram Kadam filed an official complaint with the cyber cell to ask the police to make Sharma disclose the names so that the culprits could be brought to justice. Sharma also made allegations against the local Shiv Sena and MNS activists and the response was swift: MNS' Chitrapat Sena president Amey Khopkar said that Sharma should prove his allegations otherwise he would be prevented from shooting in the city.
Kapil Sharma backpedaled?

Now with so many parties and agencies in the fray, Sharma probably felt that he had to do some damage control and soothe some ruffled feathers.
So what is really bugging Kapil Sharma?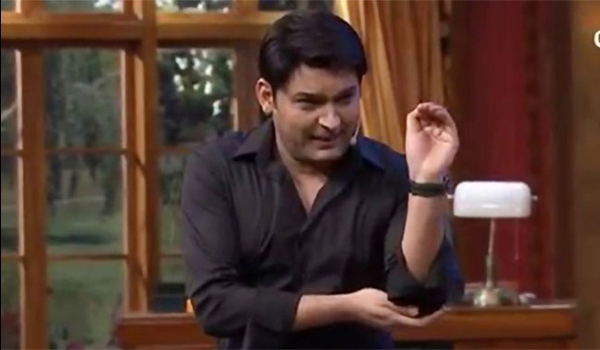 Was this his genuine push towards fighting corruption? Or is it the fact that he has to pay 15 crores income tax (or was that just him showing off about his super success/riches)? Did he feel miffed that he had to pay a five lakh bribe, (which according to the previous statement is a mere bagatelle for him) even when he is such a big star; that he was not shown special treatment? The real questions are these however – why did Sharma pay the bribe demanded? Why did he not file a complaint instead? Why did he not respond to the BMC notice? Has he really evaded the law – is he now angry simply because he did not get his own way?
Do you have something interesting you would like to share? Write to us at [email protected]