Singapore's Diwali Themed Train Is A Not-To-Be-Missed Delight
Hailed as one of the most vibrant and culturally sprawling, among all Asian nations, there's always more to the mighty Singapore than meets the eye. And Singapore went a several steps ahead in bringing mighty celebrations in the wake of the Diwali fever by decking up a train, specially with Diwali's colorful and optimistic theme.
1. Heralding a new change since October 16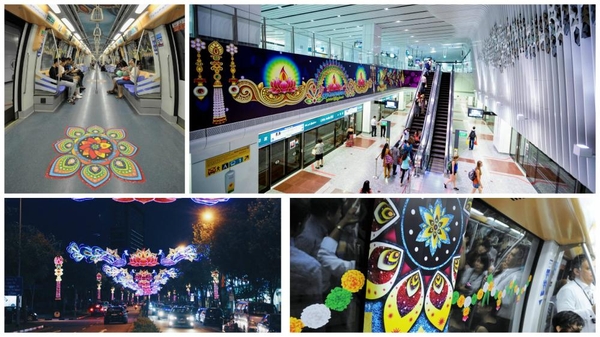 Singapore, the dashing and marvelous economic spectacle of South East Asia has unfurled a beautiful train themed on Deepawali, better known as Diwali for the pleasure of everyday Singaporeans.
2. A marvelous initiative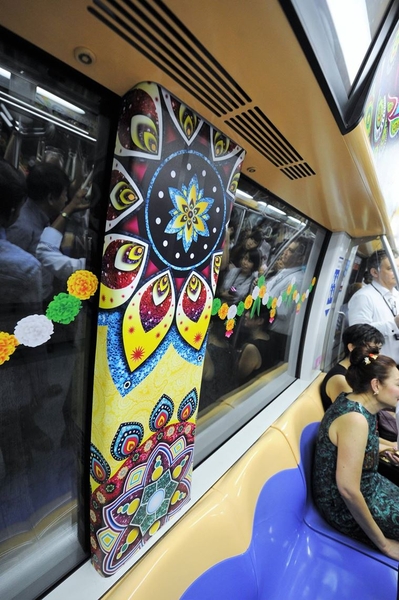 Diwali for most of us is about the loud and beautiful spectacle of fireworks and the frenzy of lights and crackers. Subtlety often gets ignored. And therefore, in the light of this thought, the Singapore Diwali themed train is a beautiful affair, one that has been trending big on social media.
3. A colorful and inspiring initiative by the Singaporean goverment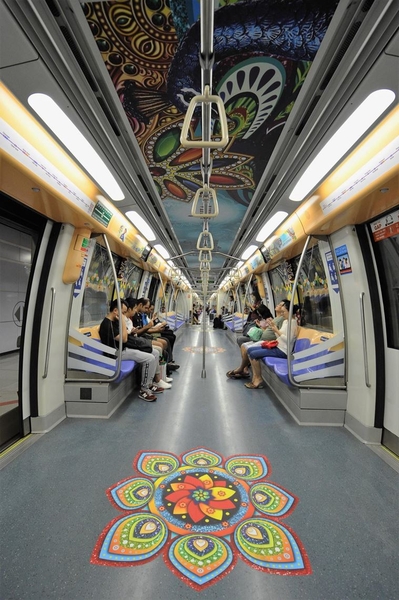 The Diwali themed Singapore train has been decked beautifully in the vivacious colors and decorum of Diwali since October 16. But this isn't an artists' initiative. It is in fact, a move by the Singapore Land Transport Authority.
4. A creative collaboration between the city and its trading community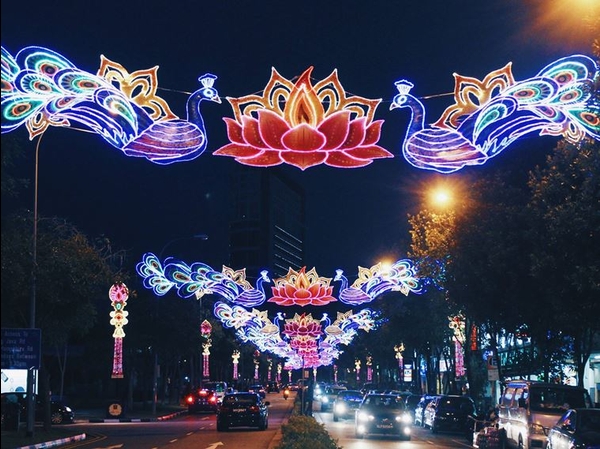 Launched as an initiative by the Singaporean government, the Diwali themed train is actually a creative brainchild of the Little India shopkeepers and Heritage Association, better known as LISHA in Singapore
5. A marvelous journey, whilst being decorated in Diwali style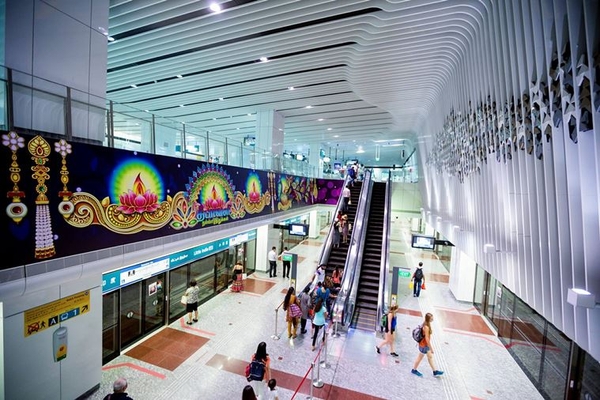 The Diwali-themed Singapore train will run along the North East Line from the Little India station till Race Course Road. Even a station has been covered in these wraps.
6. A fantastic inauguration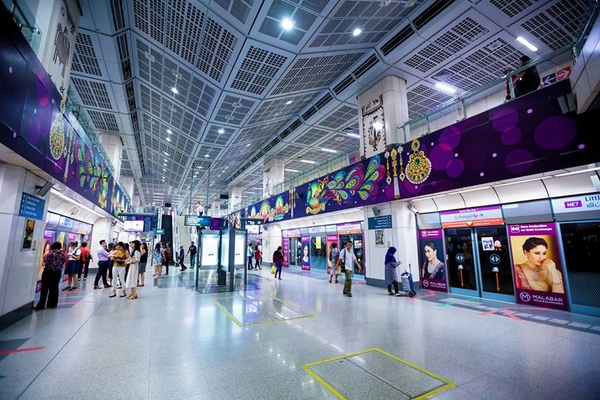 That India with its vivid cultural emblems was a part of the larger cultural imagination of the world was always known but the sheer regality over Diwali in Singapore, thanks to the Diwali themed train is a reason to celebrate. 
The Diwali-themed train was inaugurated by Khaw Boon Wan, the Transport Minister of Singapore who simply loved the ride.
7. Celebrations inside and outside the train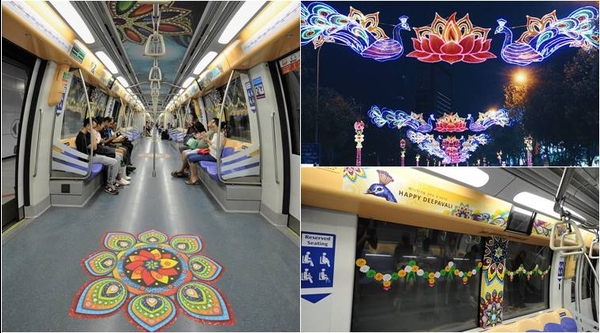 The Diwali-themed train is the latest sensation in Singapore. But it would be making light-work of this fantastic new initiative to think of it being a trendsetter only inside the train's structure.
In fact, even the railway station and the train-platform at Little India have been beautifully decked with Diwali themes, setting more harmonya and pace to Singapore's Diwali festivities.
8. The Diwali Train to run even post Diwali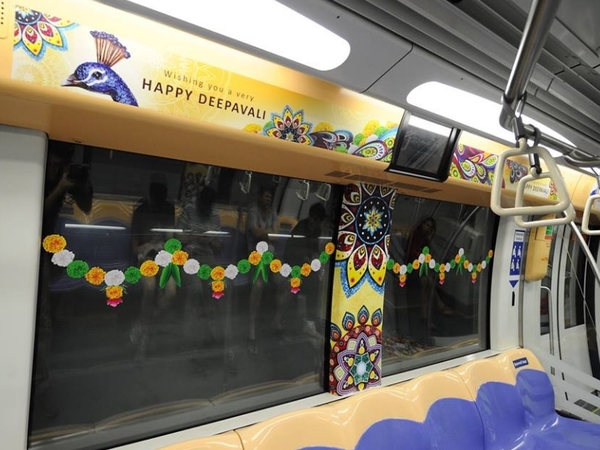 Yes, that is right. The Diwali-themed train will be running well post the widely celebrated festival and in fact will be providing all the glitter and fanfare till mid-November. Isn't that fantastic?
Do you have something interesting you would like to share? Write to us at [email protected]
Featured Image Sources &nbsp
1
&nbsp