Rohtak to Rio – How Shakshi Malik Finally Ended India's Medal Drought
For many Indians, there was wonderful news to wake up to this Rakshabandhan morning: one spirited, extraordinarily strong and determined young woman had wrested victory from the jaws of defeat in a land far off from our own; Shakshi Malik, the doughty Indian wrestler had finally ended India's medal drought in the current Olympics with a bronze medal winning performance.
How Shakshi Malik won a bronze medal in wrestling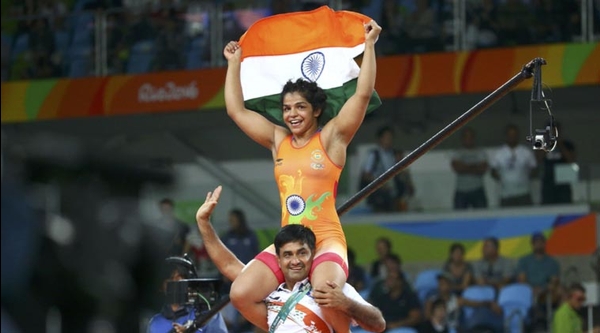 She may look as cute as a button but she is a powerhouse of grit and determination. She won her bronze medal bout in the 58 kg category by beating Aisuluu Tynybekova. Shakshi was down 0-5 in the contest but she fought back to win the bout 8-5 with just seconds to spare by executing a match winning three point move close to the end which reversed fortunes in her favour. This is the first time an Indian woman has won an Olympic medal in wrestling.
The Repechage format of wrestling gave her a second chance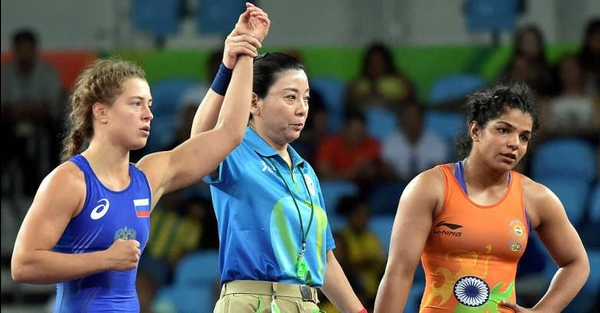 Earlier, Sakshi beat Moldova's Mariana Cherdivara to enter the quarters but then lost her quarter final bout to Valeria Koblova. However, she got another chance at a medal because of the Repechage format of wrestling. This basically means that the losers of a quarter final and the semi final are given another chance at a medal if the competitors who defeated them go on to become a finalist. So, when Valeria Koblova went on to the finals of her event, Sakshi had another chance at one of two bronze medals; one for each of the best rivals of the finalists.
Best wishes from the PM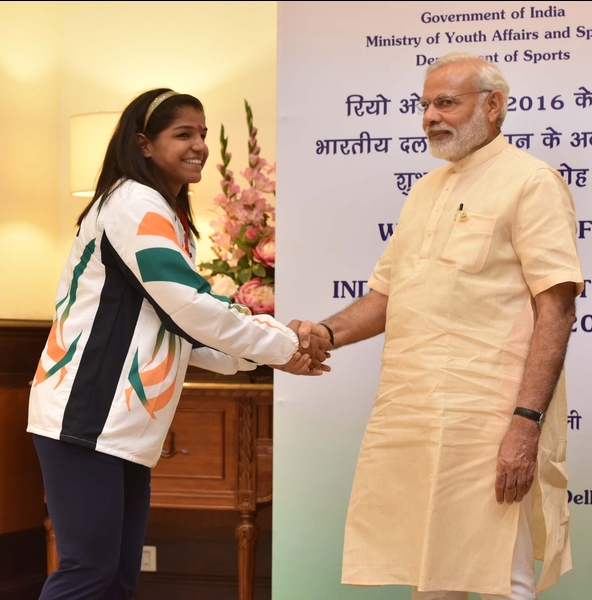 Before the Indian athletes left for Rio, PM Narendra Modi wished them all, including Shakshi all the best for their sporting endeavours.
Congratulations from the PM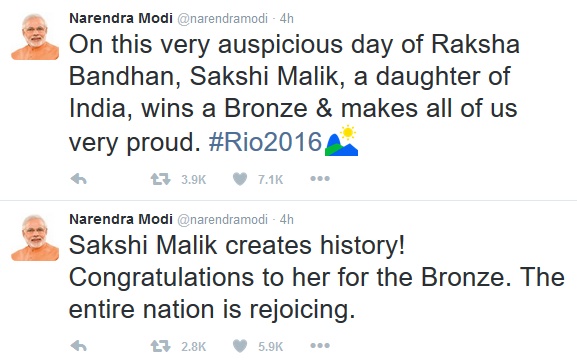 Early this morning, the PM took to Twitter once again to say Congratulations to Shakshi Malik, for making all of us proud. The PM also tweeted that Sakshi would inspire Indian sportspersons for generations to come.
A long journey from Rohtak to Rio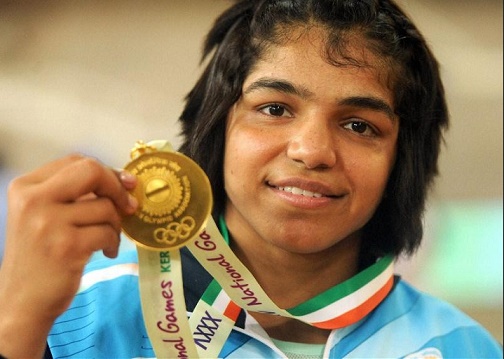 The 23 year old started off wrestling boys at the 'akhada' in Chhotu Ram stadium because wrestling isn't considered to be a 'proper' sport for girls. From a small village called Mokhra, she faced protests when her coach Ishwar Dahiya first started to coach her. Her parents Sudesh and Sukhbir however continued to support her. She hit the headlines with her silver medal at the 2014 Commonwealth Games and then a bronze at the 2015 Asian Championships. She is also three time national champion. Here's wishing this strong, gutsy, and doughty contender many more medals and accolades in times to come.
Do you have something interesting you would like to share? Write to us at [email protected]
Featured Image Sources &nbsp
1
&nbsp