The Third List Of Smart Cities Is Out And This Time Varanasi Makes The Cut
Union Minister Venkaiah Naidu announced the third list of Smart Cities recently. Out of the selected cities, five are from the states that will witness elections in the near future. These include Varanasi, Kanpur and Agra from Uttar Pradesh and Amritsar and Jalandhar from Punjab. With these 27 cities, the count of the total smart cities including the ones in previous two lists comes to 60!
1. The Components Of A Smart City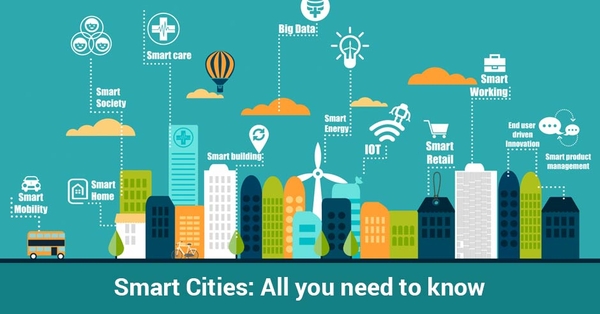 An urban renewal program initiated by the Government of India, the Smart City Mission will focus on equipping the city with a developed infrastructure, efficient urban mobility, assured water and power supply, sanitation and solid waste management, public transport, robust IT connectivity and e-governance. 
2. All You Need To Know About Smart City Mission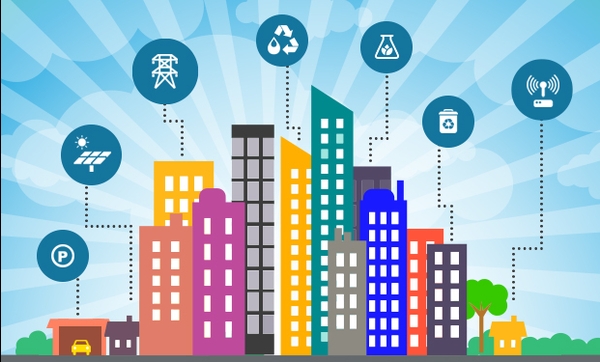 Under the Smart Cities Mission, the government proposes to develop 100 cities as Smart Cities over the next three years. Including the 27 cities in the third round of development, the count rose to 60 cities. The government allocates the budget of 200 Crore for each city to make it technologically advanced.
3. The Planning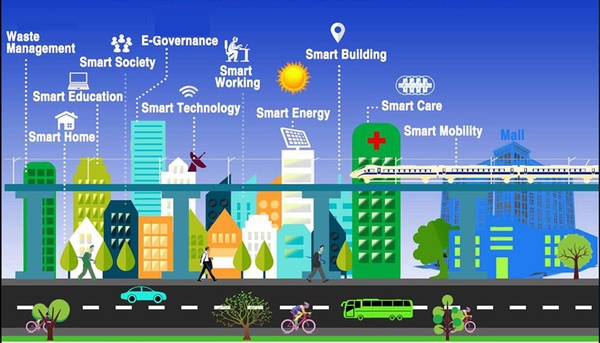 The government will provide funds to 100 potential cities of India to renew themselves to be called as a Smart City. The Union Ministry of Urban Development is solely responsible for implementing and executing the mission in collaboration with the state governments of the respective cities. 
4. The Cities Selected For 3rd Round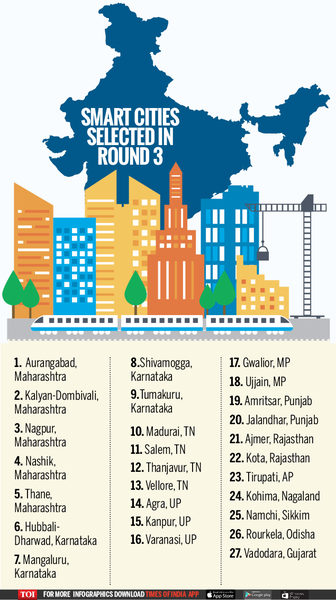 These 27 new cities are from 12 states and the government has proposed to invest a total of Rs 66,883 crore under their respective Smart City plans. The amount includes Rs 42,524 crore in the area-based development (79% of the total) and Rs 11,379 crore (21%) in technology-based pan city solutions. 
5. Competition Based Selection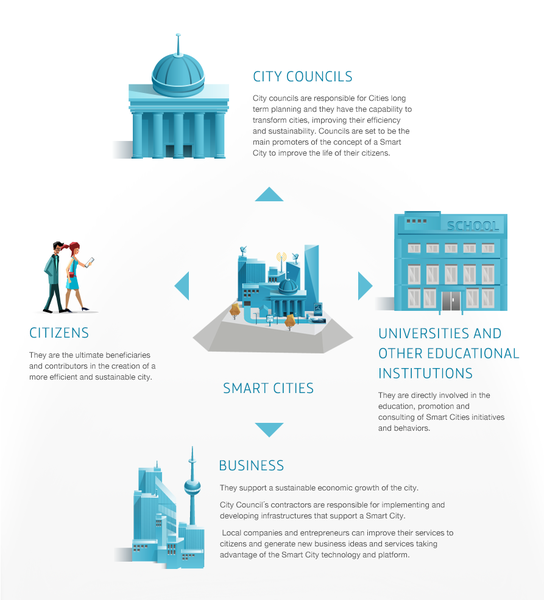 It was a purely competition based selection. While Amritsar headlined the list, Vadodara was the last city to make it to this list. Talking about the same, urban development minister M Venkaiah Naidu said, "Competition-based selection has made the cities rediscover themselves as they are undertaking a thorough assessment of gaps in the present levels of infrastructure and service delivery and come out with comprehensive, credible and actionable plans for area-based development and technology-based pan-city solutions."
6. Know More About Government's Plan

The final selection of 40 cities in the last round will begin in January next year. Giving an insight about the Smart City Mission, Urban Minister, said. "With the third batch of cities, the Smart City implementation is now spread to 27 states and Union Territories...nine states and UTs still to join this club are Uttarakhand, Jammu & Kashmir, Meghalaya, Mizoram, Nagaland, Arunachal Pradesh, Puducherry, Lakshadweep, Daman, Diu and Dadra & Nagar Haveli."
Do you have something interesting you would like to share? Write to us at [email protected]
Featured Image Sources &nbsp
1
&nbsp