Oh No! Pakistan's Anger Is Now Directed At Our Very Own Asha Bhonsle. Here's Why
With the latest surgical strikes on terror launch pads at LoC, there has been a strong reaction of the heightened tensions between India and Pakistan. The social media on both sides have virtually been at war, with tweets, comments and interviews flashing all across the media. The tension is as much within the country as it is on the border. 
It started with Pakistani artists being asked to leave by MNS, Fawad Khan disappearing and then re-appearing, then a ban on all Pakistani artists, then a ban on Bollywood films being screened in Pakistan and finally the war on Twitter's. The entertainment industry is battling it out and the Twitterati reactions are the strongest. 
Asha Bhosle deletes 'abusive followers'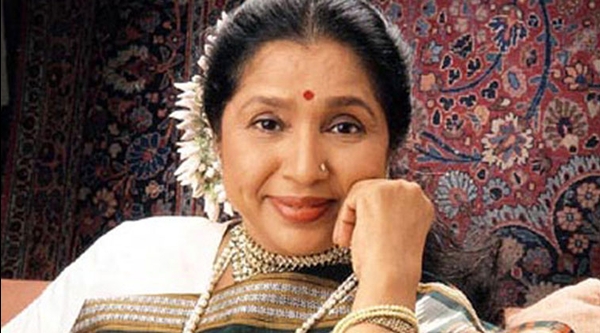 This has made Pakistani followers very angry, but we don't get it, why? Last evening, the legendary singer deleted a few 'abusive followers' from her Twitter handle. 
What did the Tweet say?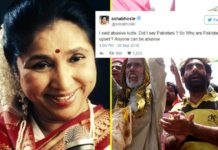 Asha tweeted, "Didn't know so many abusive kuttewere following me Deleted all. Doodh ka doodh pani ka pani Guess my fellow artistes facing same problem (sic)."
So, why such a strong reaction from Pakistan?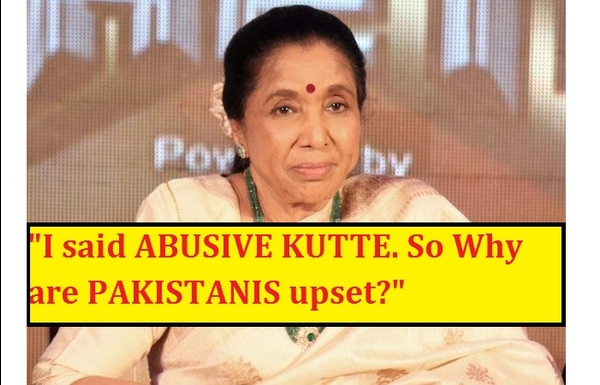 With the tension in the air, her tweet was automatically assumed to be aimed at the Pakistanis. (What's that hindi saying, 'Chor ke daadi mein....) And the awesome Asha Bhonsle, she did go on to say that — Pakistani or not — anyone can be abusive. "I said abusive kutte. Did I say Pakistani ? So Why are Pakistanis upset ? Anyone can be abusive".
May we just say..."Gooooo Asha Ji!"
How Adnan Sami reacted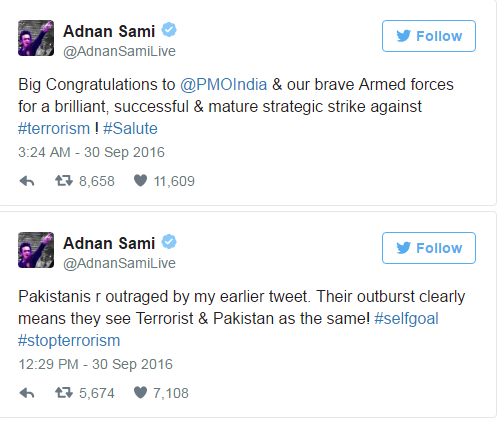 Singer Adnan Sami who is of Pakistani origin, but now an Indian citizen also had a strong reaction. His first tweet, outraged the Pakistanis and he gave a perfect reply to it as well. 
However, he was further slammed with different tweets calling him a betrayer. A Twitter user also mentioned how his father "was in PAF and was awarded Hilal-i-Imtiaz if I wasn't wrong and you're calling them terrorist". 
What's this new thing we are hearing now?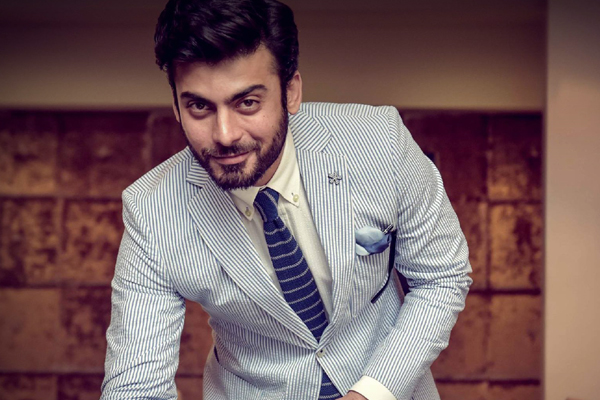 A recent controversy on the Pakistani actor, Fawad Khan has once more come up. As per sources, in a telephonic conversation last evening, the IMPPA (Indian Motion Pictures Producers' Association) president T P Aggarwal stated that the actor commented,  'Bollywood kisike baap hai kya?' 
Further, there are rumours that Fawad has told the media in Pakistan that 'Hindustani logon ka dil bahut chhota hai'. The reaction from Fawad is yet to come. 
The cross border tussle has now hit tinsel town and is now going on to creating a bigger stir that what's actually happening at the border. Hey we love ourselves, some great entertainment and good-looking entertainers (who may or may not be talented, really), but then again...nation comes first. Always!
Do you have something interesting you would like to share? Write to us at [email protected]
Featured Image Sources &nbsp
1
&nbsp