Magnificent Admixture Of Art And Coldplay Lyrics By Kalyani Nerurkar, You Have To See To Believe
Mumbai based artist, Kalyani surely does have an astounding aesthetic sense as she creates eye-popping pieces of art which are quite unique in their own way. She has projected a breath taking mix of colours along with Coldplay's lyrics.  "DoodlingColdplayProject" is what she likes to call her series of artwork based on Coldpay's lyrics.
She has been doodling for quite a few years now, but it turned into a passion in 2013 when she decided to ditch doodling in her artbook and used a canvas to create magic with colours.
Let's have a look at these five phenomenal pieces of art!
1. Always In My Head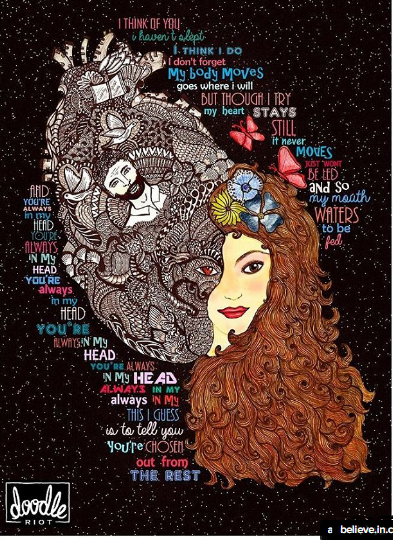 This Ink-artist has an Instagram page named "doodle_riot" where all her artworks are available for sale. All you Coldplay lovers and aesthets grab one of these beautifully done works to adorn your house walls or you can gift it to your crazy coldplay fan friend.
The lyrics are astounding enough that it's time to play it on loop, yay!
2. Clocks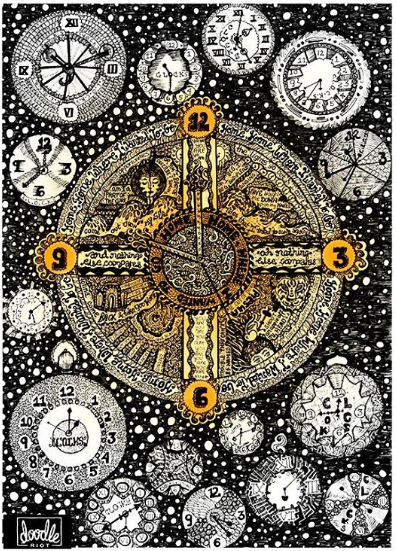 Home, home where I wanted to go
Home, home where I wanted to go
Don't you feel there is something magical about this song?
3. The Scientist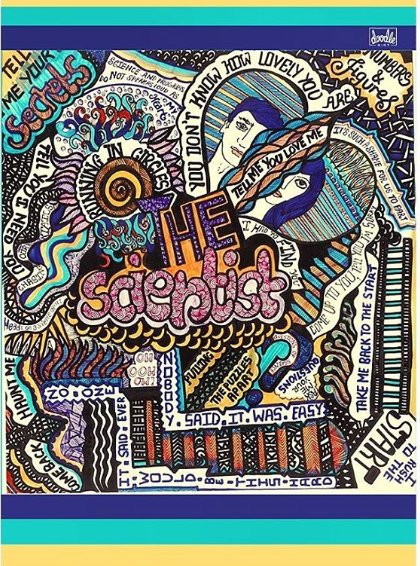 One of the most loved songs by the artist!
I had to find you
Tell you I need you
Tell you I set you apart.
4. Yellow!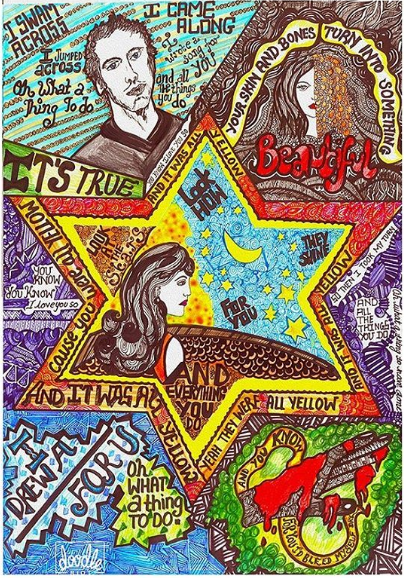 Look at the stars,
Look how they shine for you,
And everything you do,
Yeah, they were all yellow
5. Fix You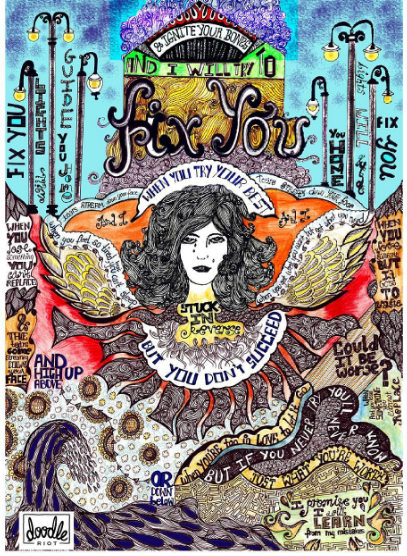 Lights will guide you home..
And ignite your bones
And I will try to fix you
These lines are simply magical.
Who can ever forget these lines? They're sure to create magic!
Do you have something interesting you would like to share? Write to us at [email protected]
Featured Image Sources &nbsp
1
&nbsp