A Colourful And Energetic Closing Ceremony Marks End Of The Rio Olympics
All good things have to end, they say. So we are now at the end of a spectacular two weeks of sporting achievements. The Americans topped the table with 121 medals (46 gold medals among them) followed by Great Britain (67 medals, 27 gold) and China (70 medals, 26 of them being gold). While hosts Brazil celebrated their football gold we Indians drew cheer from the silver medal and the bronze medal and the other heartening performances of the games.  Early this morning (IST) the Closing Ceremony.
Rain didn't dampen the spirits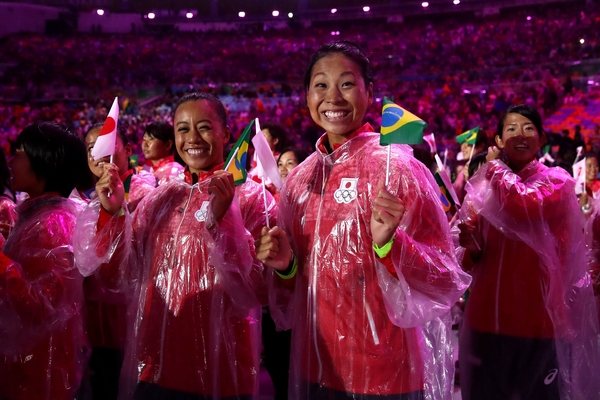 At first it seemed that the rain would keep away spectators but the stands started to fill up somewhat and many athletes were seen with umbrellas, many also sporting ponchos.  
Children rendered the Brazilian National Anthem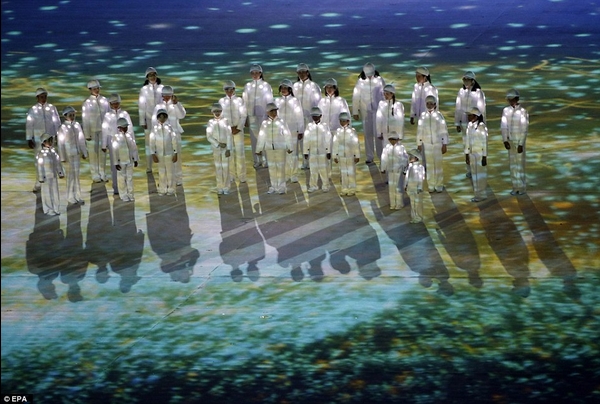 27 little children sang the national anthem of hosts Brazil. They represented the country's 26 states and one federal district.
The flag bearers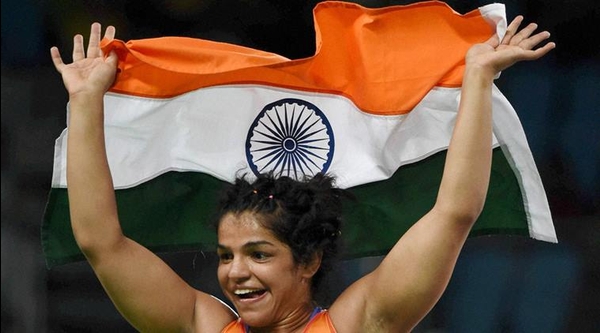 It was now the turn of the athletes nominated to be flag bearers for their respective countries to make an appearance. It was bronze medal winner Sakshi Malik who was flag bearer for India.
American gymnast Simone Biles was the flag bearer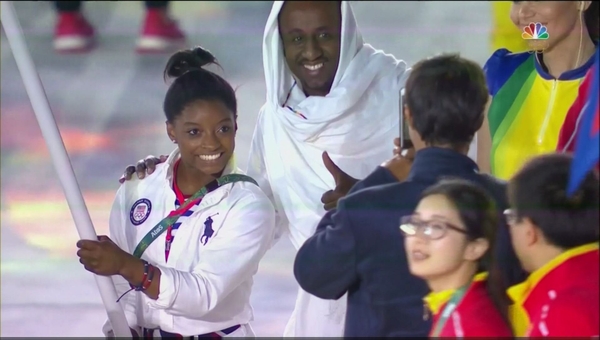 American gymnast Simone Biles was the flag bearer for her country (she won four gold medals and a bronze). She was the one everyone wanted to click a selfie with.
The Estonian Triplets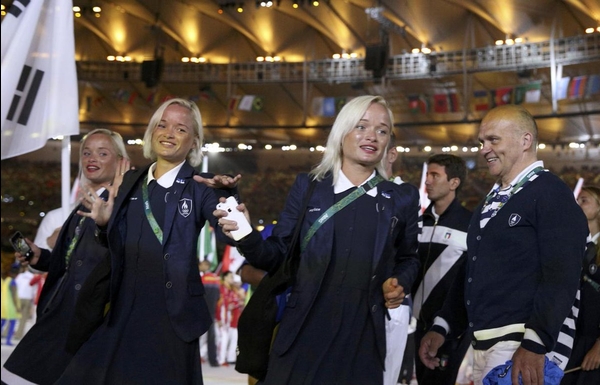 The triplet sisters from Estonia also created quite a buzz. They had represented their country at the marathon event.
Great Britain's athletes 'lit up' the place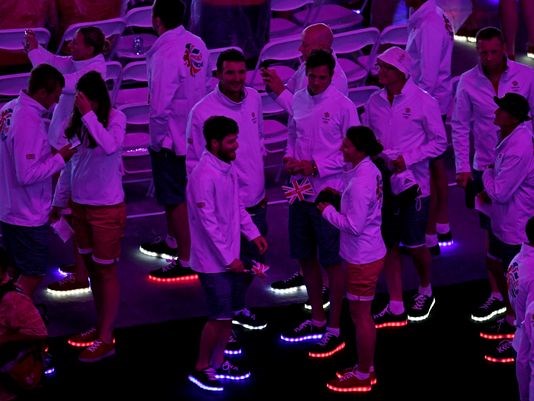 The athletes from Great Britain literally lit things up with their quirky lighted footwear and were clearly having a great time. After all they had much to celebrate!
The Olympic rings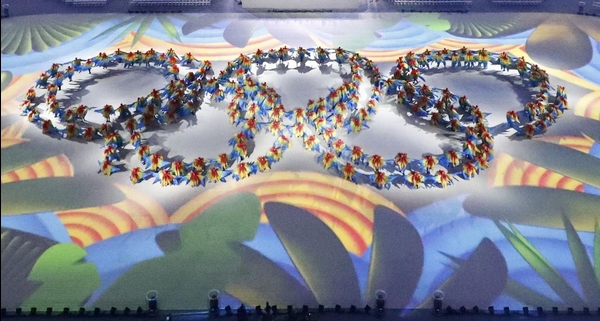 It was a colourful and entertaining closing ceremony. This is a human representation of the five symbolic rings of the Olympics.
Singer Marthinho Da Vila performed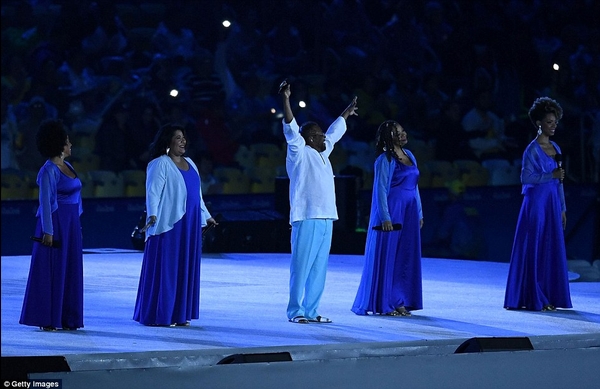 The famous Brazilian singer took centre stage at the closing ceremony along with his daughters and granddaughter.
Kygo and Julia Michaels performed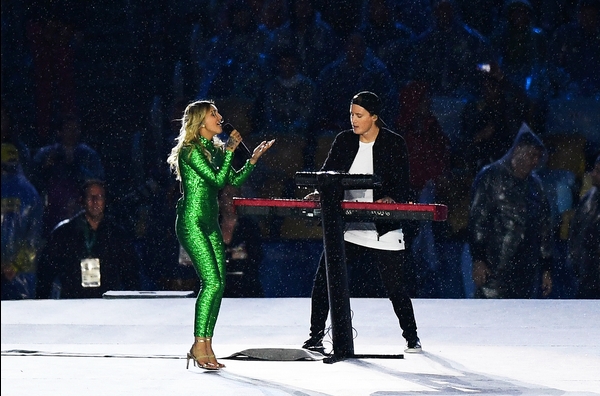 Kygo and Julia Michaels presented  the song Carry Me during the Closing Ceremony.
Brazil's rich culture was showcased
The closing ceremony had various performances that showcased the host nation's rich and varied cultural heritage.
There was a symbolic handing over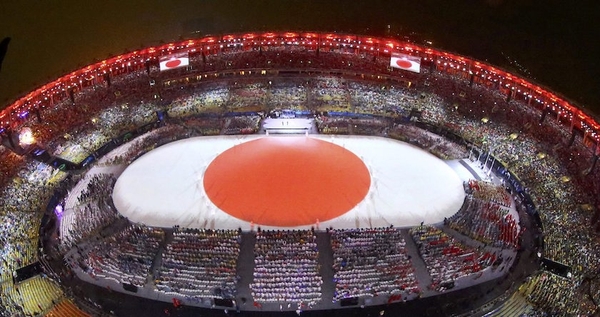 The next Olympics will be held in Tokyo in 2020. The Japanese flag took centre stage at the closing ceremony.
Dousing of the Olympic Cauldron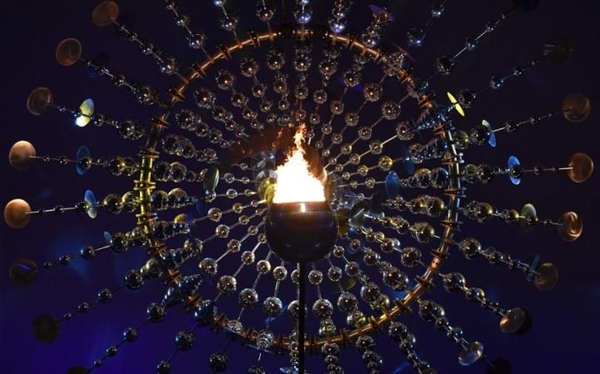 The end of the Olympics was officially marked when the flame of the Olympic Cauldron was doused. Brazilian singer Mariene de Castro performed as a shower of water extinguished the flame that had burnt for two weeks.
It was party time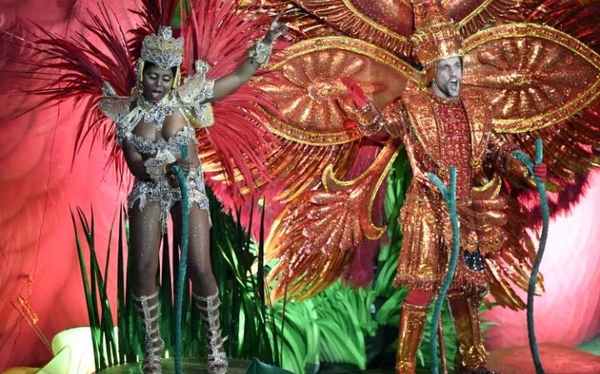 Rio is known as the party capital of the world and it was a carnival time at the Closing Ceremony as well.
Do you have something interesting you would like to share? Write to us at [email protected]