All You Need To Know About Bigg Boss 10
India's most popular and keenly watched reality show has returned with its 10th season, starting Sunday, 16th October 2016. The show airs on Colors, 10:30 – 11:30 (Monday to Friday) and 9:00 – 10:00 (Saturday – Sunday) and again has Bollywood's bad boy Salman Khan as the show host. Here is everything you wanted to know about the 10th Season of Bigg Boss so you know what to expect:
The contestants Bigg Boss 10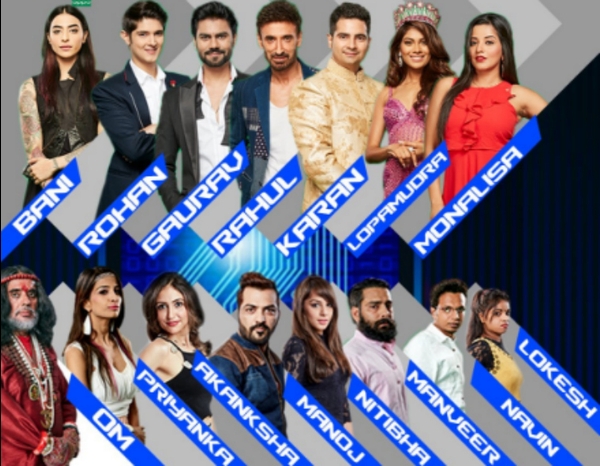 This time, for season 10 of the reality TV show, there will be 'aam aadmi' contestants as well as celebrity contestants in the Bigg Boss house. The celebs include VJ Bani, TV actor Rohan Mehra, actor Rahul Dev, TV actor Gaurav Chopra, model Lopamudra Raut, TV actor Karan Mehra, Bhojpuri actor Antara Biswas aka Mona Lisa.
The celebrity 'sevak' concept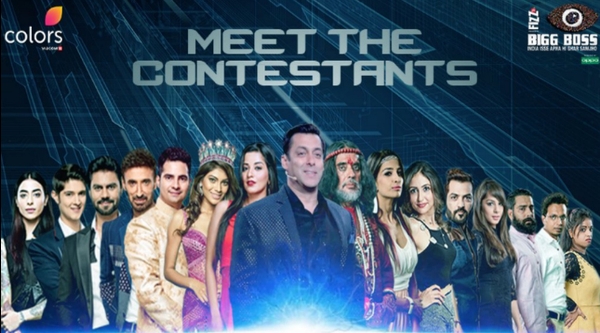 Not only will there be that commoner-celeb mix in the show, according to some reports, the celebs will be the 'sevaks' on the show and the aam aadmi will have the upper hand.
Swami Omji Maharaj will be one to watch out for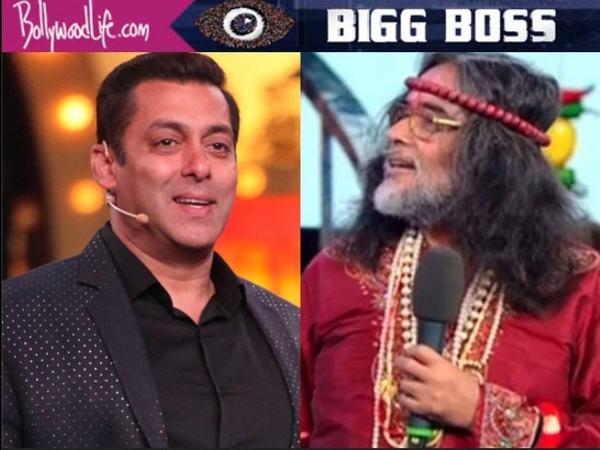 By all accounts this aam aadmi is going to be highly entertaining to say nothing of contentious. He said "Main Bigg Boss ko raam rajya baaunga." He also offered to create a clone for Salman Khan with his tantric vidya and promised to find him a suitable match in the coming year.
The 'house' is palatial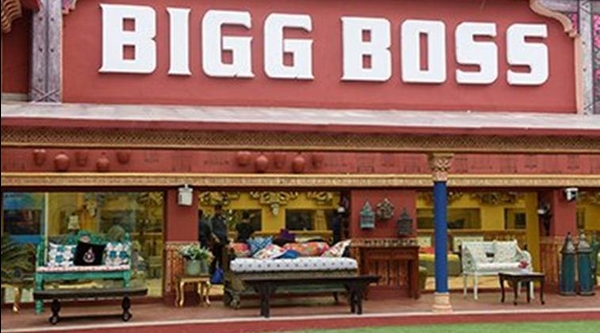 The set for Bigg Boss 10 seems likes something out of an over the top serial meets a fantasy film.
The living room is Moroccan inspired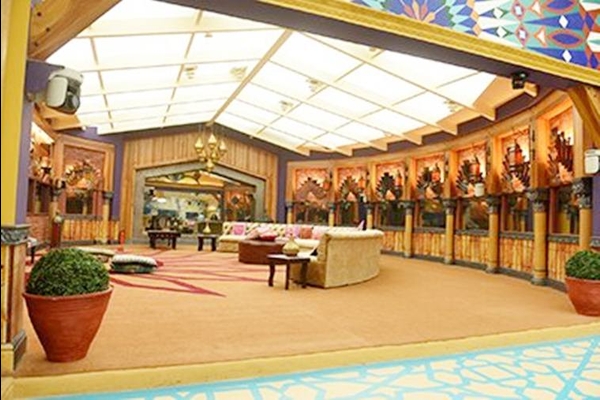 Presumably much of the action will happen here, in the living room with the lanterns, lavish carpet and plush cushions.  
The dining room looks like this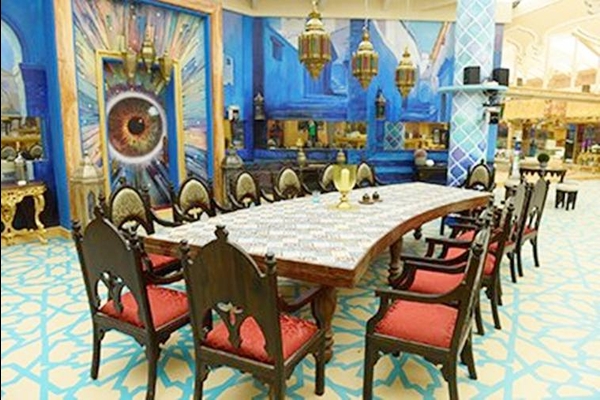 The décor is lavish, but there is this unnerving giant eye staring out at the house members. One wonders whether it is some sort of najar-battu or meant to give everyone indigestion as they eat.
The Bigg Boss 10 bedrooms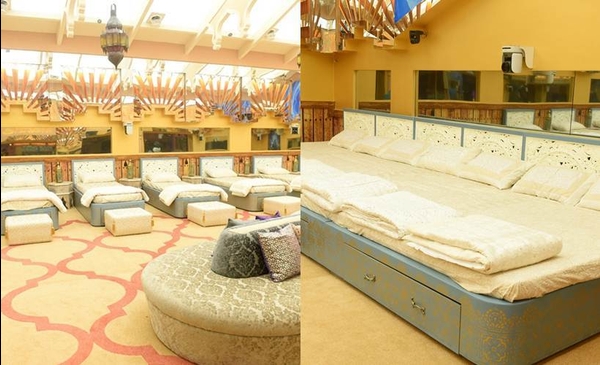 As expected these are fairly lavish and ornate as well.
The bathrooms are OTT too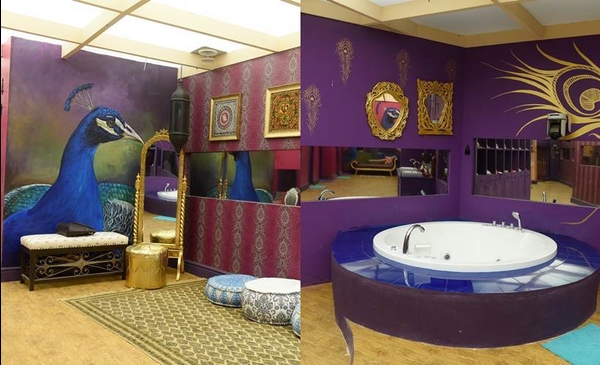 If the rest of the house is OTT why not the bathrooms as well?
Bigg boss confession room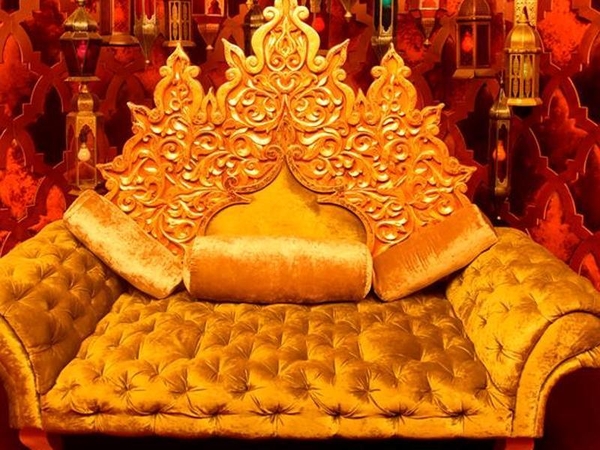 The contestants will be spilling the beans seated atop this throne, apparently.
We are to have a jail again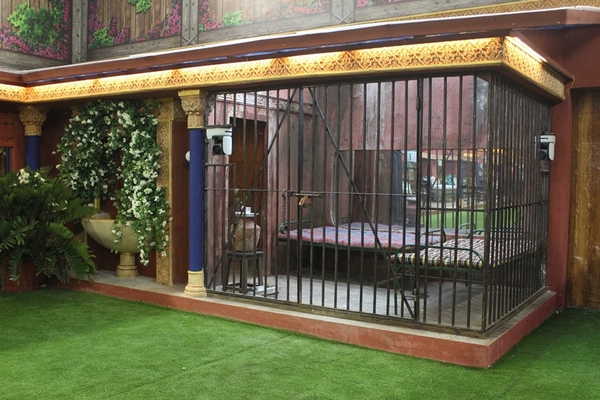 The infamous jail feature returns this season.
Do you have something interesting you would like to share? Write to us at [email protected]
Featured Image Sources &nbsp
1
&nbsp