These Ideas Will Help Keep Kids Engaged and Out Of Your Hair This Summer
Summers are stressful not just because of the oppressive heat; they are also stressful because kids are at home for summer vacations – kids with short attention spans, kids who are easily bored and who want to be on some or other form of electronics all the time! Is it possible to keep kids off electronics (at least to an extent), occupied, and usefully engaged? With some trial-and-error, some of these ideas may help:
The reading habit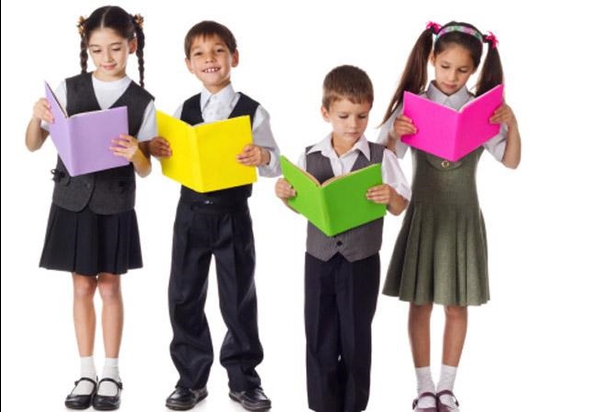 Consider getting a library membership. Or, sit with them on the Amazon site to browse books. Recommend some good books that may be age-appropriate and interesting to your kid and their range of interests. There are many ebooks you can download for free or you may want to buy some actual books to get your child into the reading habit. Discuss what your child reads to make it more relevant and desirable.
Doing chores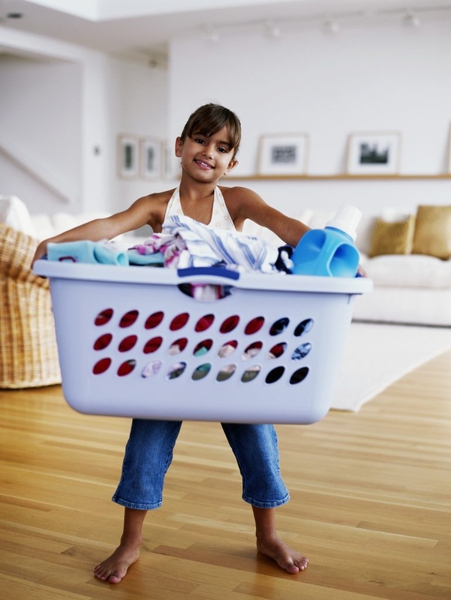 Doing age-appropriate chores teaches kids valuable life skills and responsibility and teaches about the dignity of labour: watering plants, doing the laundry, dusting, etc. The fact that this helps out the parent and occupies the child for a while each day is just a plus!
Get them involved in any outdoor activity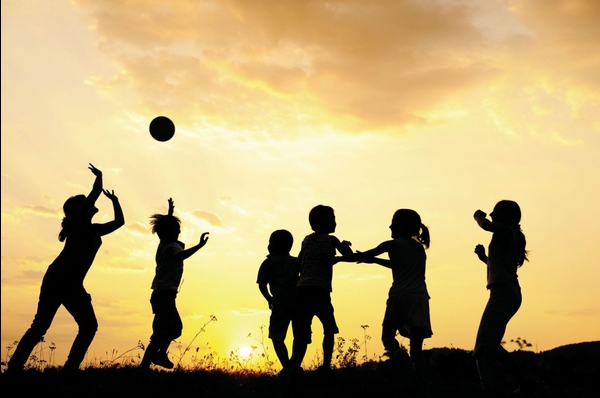 You can enroll your kid in a class or can get some neighbourhood kids together to do this: create a badminton court or fix a basketball net. Organize races, treks, or climbing activities. Let them enjoy a sport or get your child to learn to skate or rollerblade, ride the cycle or learn swimming. It gets them out of the house, keeps them active and they enjoy it all.
A new hobby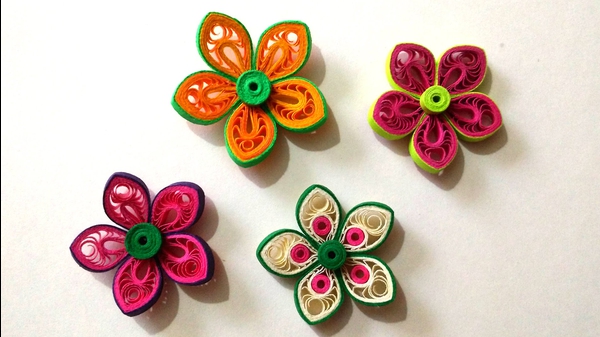 It could be something like starting a collection, calligraphy, gardening, quilling, drawing, painting or anything that your child seems inclined towards. This engages a child, stimulates their creativity and gives them a sense of purpose during the long summer weeks.
De-clutter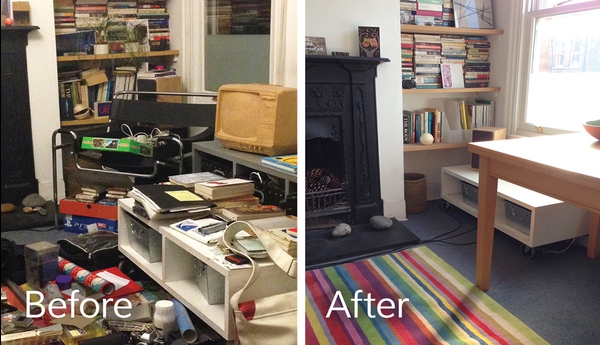 Get your child to go through their entire closet and segregate clothes that they have outgrown, are too small, which are not being worn etc. Do the same for books, games and toys. Get your child to clear up and clean the room. Depending upon the child's age, this may need supervision and the same can be done for all the rooms in the home one-by-one.
Visit a charitable institution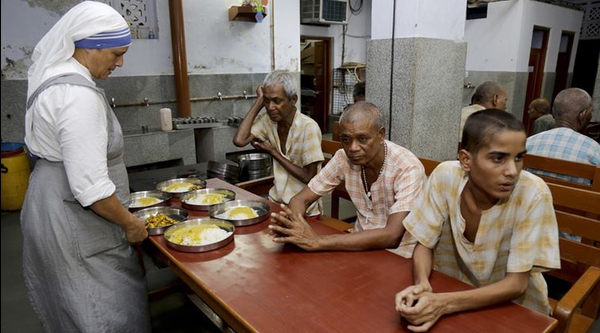 Along with the stuff that you no longer need (post de-clutter) visit an orphanage or any institution that helps the underprivileged. Get your child involved in a fundraiser, a collection drive or other related activity. This will give your child a welcome awareness of their own privilege and a sense of making a positive contribution to society. I remember, meeting the aged, the mentally and physically handicapped orphans at Mother Teresa's Missionaries of Charity that had a very significant impact on my daughters.
Do science experiments and projects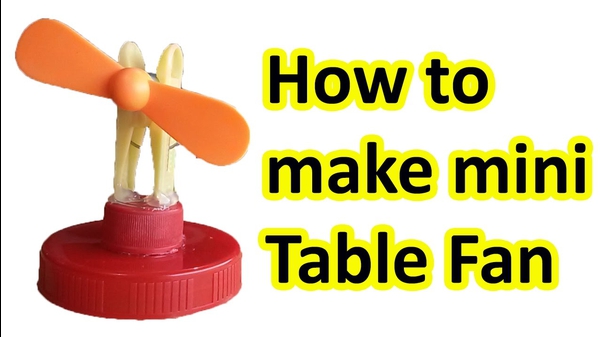 Pick some out of their school text book or view a few YouTube videos for age and syllabus-appropriate ideas. Several science experiments and projects can be conducted fairly easily using common, household objects. Kids will enjoy this and learn some useful concepts at the same time.
The saplings project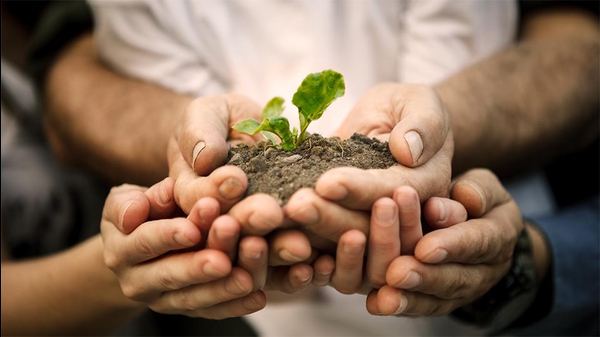 Show your kids how to plant seeds of quick growing trees such as subabul (tree types local to where you live are better) in small pots or even plastic bags and bottles at the beginning of the vacation. Ensure that they water and look after the saplings. Find suitable places to plant them when they are large enough. A constructive, educative and engaging activity for summer!
Involve them in cooking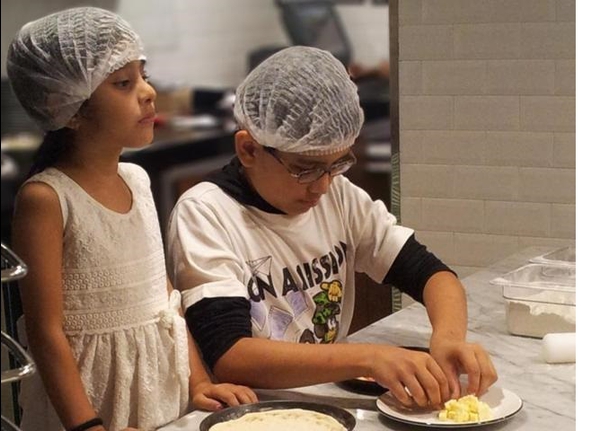 Start them off with simple tasks such as shelling peas and cleaning spinach. Get them involved in the cooking process and encourage them to contribute to or even make dishes they like. Baking, making pickle or preserves is something else kids can enjoy doing. It will make them self-reliant and teach them useful skills.
Keep these in mind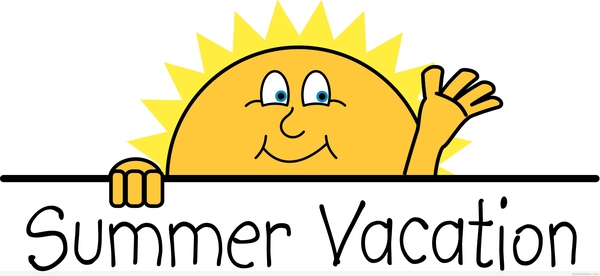 Try to involve more kids from the neighbourhood or the kids of friends and relatives. Doing activities or even holiday homework together will make things more enjoyable. Take turns hosting kids, make it clear to them what is allowed and what is not. Give some safety instructions as well. Apportion electronic time. If they want to watch an hour of TV, they also have to read for an hour and perhaps play a board game such as Scrabble or Pictionary for an hour. Also remember to take suggestions from your kids – sometimes they have the best ideas!
Do you have something interesting you would like to share? Write to us at [email protected]
Featured Image Sources &nbsp
1
&nbsp