Everyone Needs To Know About These Hidden Heritage Homes, Havelis & Mansions, In India
India's ancient and layered history means that we not only have temples, mosques and other monuments with historical, aesthetic and architectural significance; there are also some spectacular private homes, mansions and havelis that tell the tale of splendid bygone eras. Some remain private homes; others are turned into hotels for economic reasons; each one has a story to tell and a history behind it:
Lala Chunnamal's haveli, Old Delhi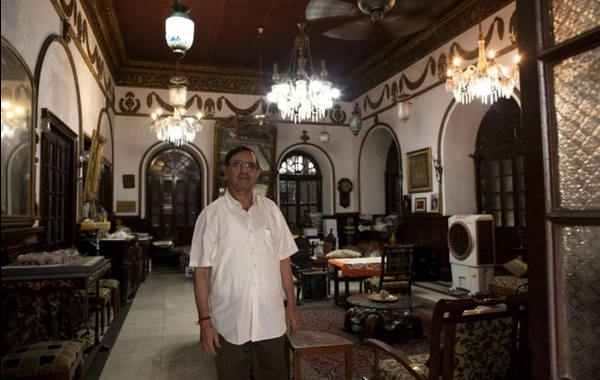 Located in a busy old Delhi street, the haveli is an oasis of 128 rooms set in an acre of land. Built in 1848, the haveli has a courtyard garden, antique furniture, Belgian mirrors, handmade chandeliers; it has witnessed some of the most significant occurrences of recent Indian history. Owner Anil Pershad refuses to move out and maintains the haveli without government doles.
Sat Burnzam Ghor in Margao, Goa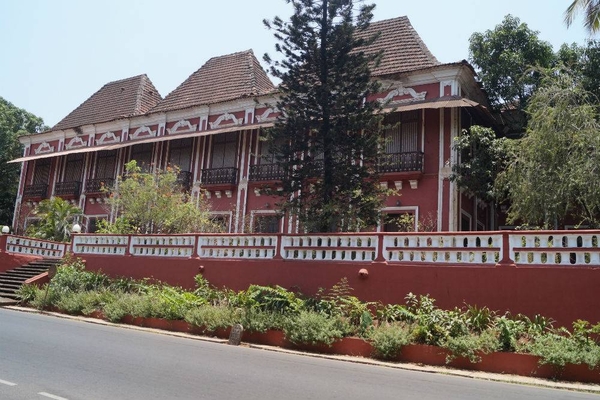 One of the most famous heritage houses in Goa, this is a traditional Portuguese mansion dating back to 1790. Also known as the House of Seven Gables, this is still a private property but visits can be organized by prior appointment.
Badnor Fort, Ajmer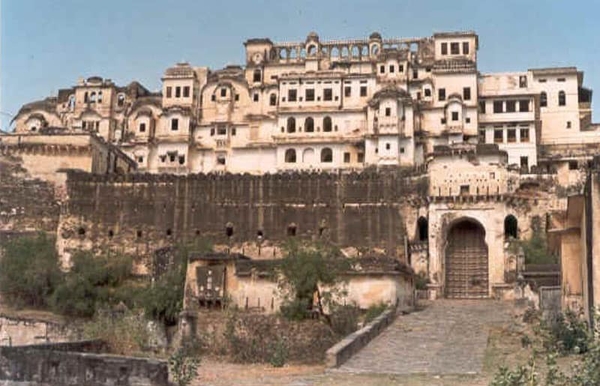 This is a genuine fort; a 500 year old property that is up for sale. Standing on a hillock overlooking the village, this 4.5 acre site can be transformed into a 65 room heritage hotel.
City palace Jaipur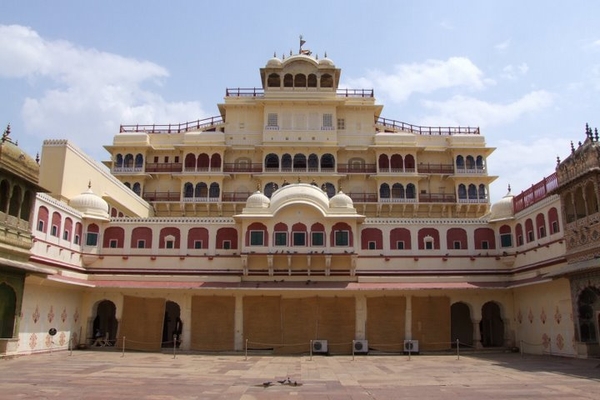 This may be one of the most famous landmarks to visit in the city; but it is also a home. the royal family of Jaipur, headed by Maharaja Sawai man Singh II still lives in a part of the palace; very much living a royal life.
Palacio do Deao Goa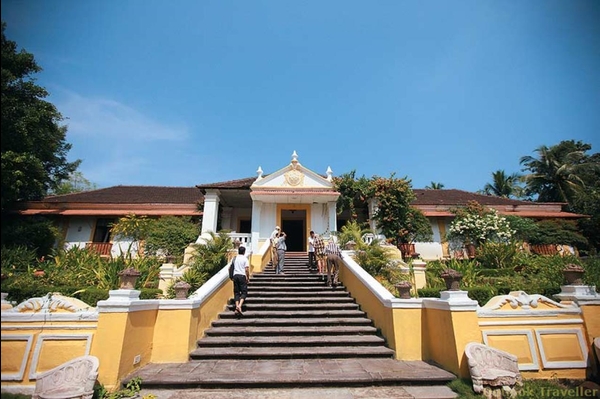 This is another classic mansion of Goa built over two hundred years ago by a portugese nobleman. It is now lovingly restored and inhabited by Reuben Vasco Da Gama and his family.
Haveli Dharampura, Chandni Chowk Delhi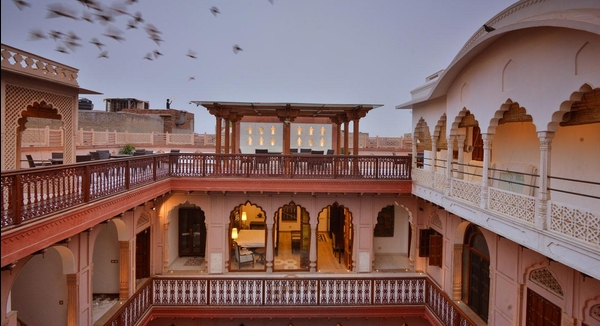 Built in 1887, the haveli fell into disrepair but was painstakingly restored over a 7 year period. It is difficult to imagine that something so grand and gorgeous sits in the middle of this chaotic and crowded part of Delhi.
Do you have something interesting you would like to share? Write to us at [email protected]
Featured Image Sources &nbsp
1
&nbsp