Boss Detox: These Out Of Office Emails Can Make An Impression Even When You're Holidaying
Whether it is the festivals or the coming trip, we all need to schedule those out of office mails. Most of the times, it is a simple one sentence, informing your absence and the SPOC when you are away. Does it really do anything but give a signal to your boss that you are over excited about your leave and really give a damn what happens behind you. 
Well, you can now turn the things around with these smart out of office mails that are easy to pick. Just edit as per your requirement and you will not fail to impress your boss the next time. 
Here is how can make a person signup for a course
If you are out of office but still want people to know about the new crash course introduced by the organization, here is how you can reach them easily.
Boost up the sale

Ever wondered how can you promote things even when you are out of office? Here is how you can keep in touch with people and promote your  things.
Going out for vacation

If you are going out for vacation, here's how you can connect people using unique emails. These unique and unusual mails can allow people to remember you for a long period of time.
When you want to deliver humor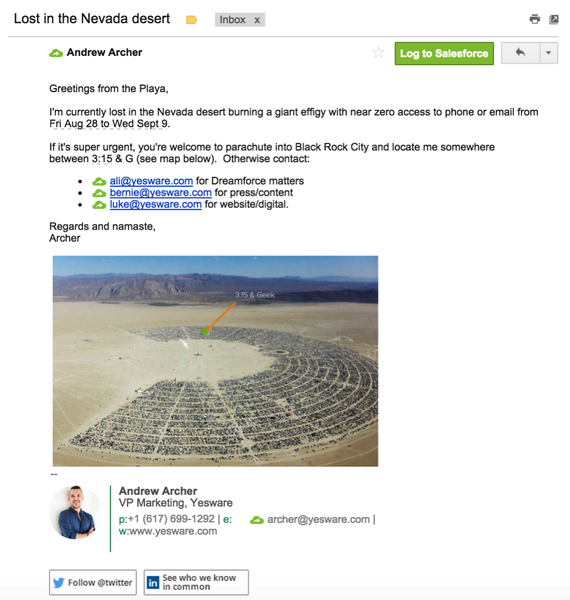 This is a perfect reply when you are not available, but deliver some humor with a message.
Love for animals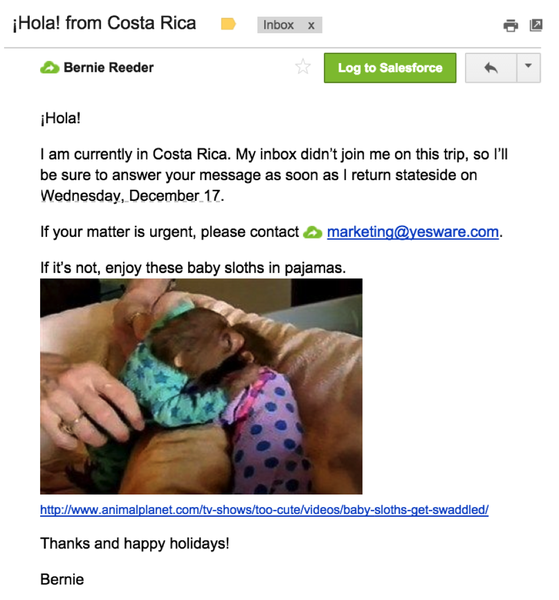 Insert an image of two that would increase the positivity and also help to create a positive impression. This is more likely that a person remembers you.
When you are traveling for a conference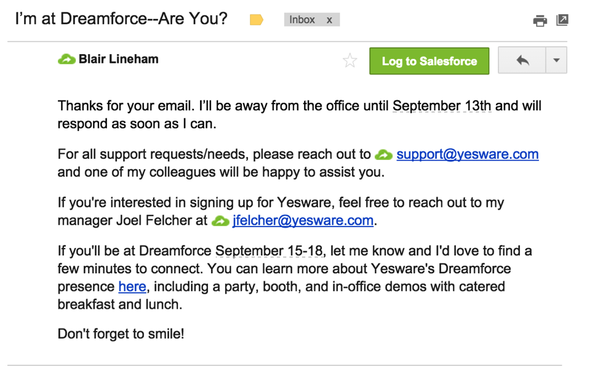 When you are traveling to a conference and expect contacts to be in touch with you, try this kind of out of office emails.
Plain out of office reply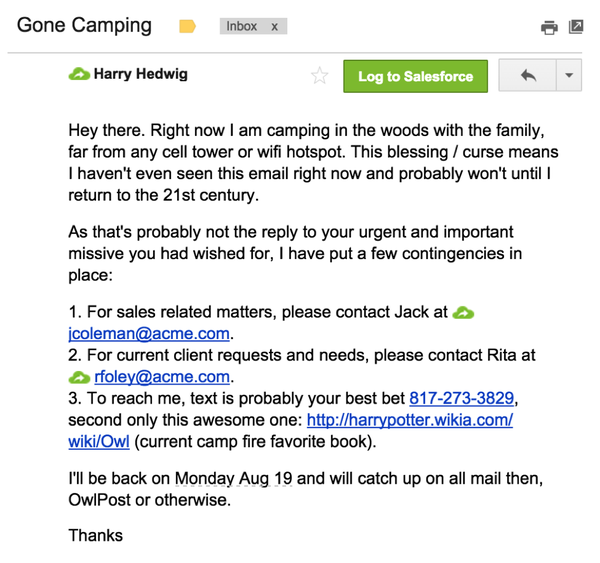 Simple, elegant and straight things have always been successful in attracting everyone's attention. While a little humor can go a long way with building rapport with your prospects, colleagues, and customers, they may not work for everyone.
The In-Cognito Cold Email Formula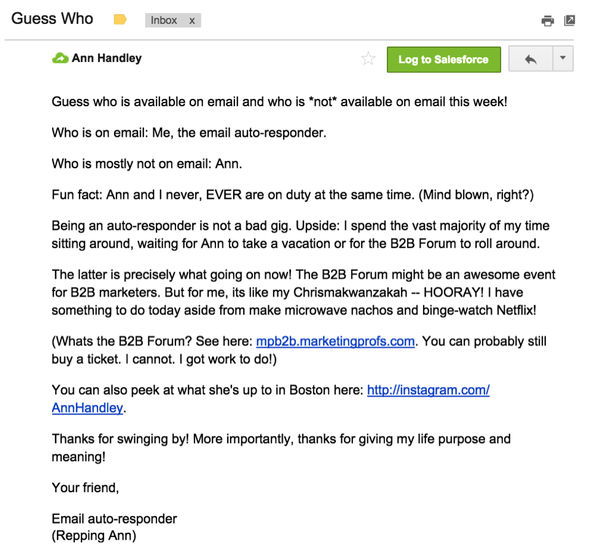 This formula works as an out-of-office reply by captivating your reader's attention all the way through to the call to action.
Do you have something interesting you would like to share? Write to us at [email protected]
Featured Image Sources &nbsp
1
&nbsp