8 Ways Dubai is Embracing The High-Tech Life
The United Arab Emirates (UAE) is known for its opulent seven-star hotels, tall buildings and shopping centres symbolic of a society driven by aspiration. As the country's centre of innovation, Dubai is leading the way in technological advances, including in motoring, buildings and food. As smartphones become more ubiquitous and technology rapidly changes our lives, Dubai is marching towards a new era of improvement and embracing a higher quality of life. The smart city project has been conceptualized under the visionary leadership of His Highness Shaikh Mohammad.
City of smartphones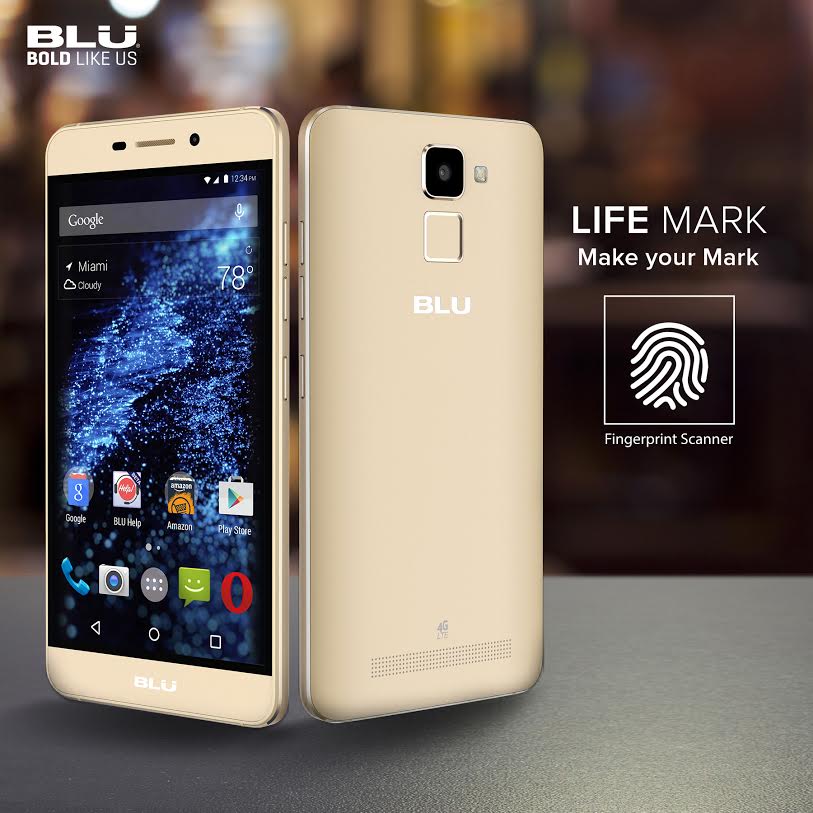 There has been an exponential increase in smart devices, with the UAE having one of the highest mobile penetration rates in the world. It is not just the young population using them, but middle-aged and old people as well!
The Burj is an angular masterpiece of engineering!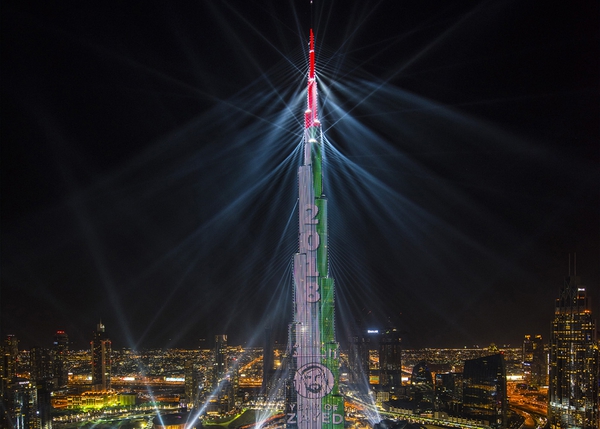 Dubai is home to the world's tallest building, and it's not just about height. Behind the immense structure lies a story of enterprise and ambition, which is striking and beautiful. The whole picture connotes a desire to strike at the very roots of salvation.
Virtual reality or surrealism?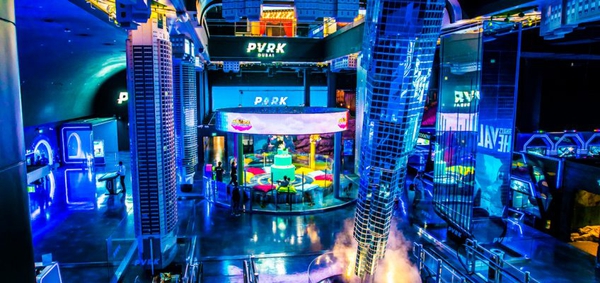 There's a brand new virtual reality attraction coming to Dubai Mall. Called VR park, the new virtual reality theme park is set to open in the first half of this year. The concept of the theme park is 'Shared Escapism', so we're expecting that many of the attractions will offer a multi-player experience – allowing visitors to take on friends as they navigate the park.
Iced Coffee delivered by drone on the beach!
When you think about the kind of optimistic future promised to us by (some) science fiction writers, what could sound more utopian than a drone descending from the heavens to deliver you an iced coffee, while you're lounging on the beach? That's something Costa's Jumeirah Beach Drive-Thru store trialled earlier this year in the swanky Kite Beach area of Dubai, with its niftily-named Coffee-Copter.
Mars will soon have footprints from Earth!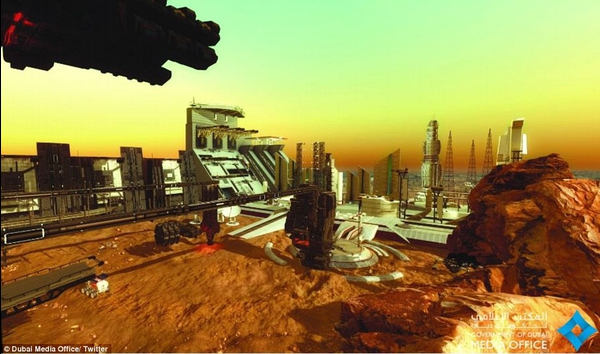 Just when you think Dubai is out of ideas, you hear about plans to build an enormous "space simulation city" that will offer up, "a viable and realistic model to simulate living on the surface of Mars."
With a budget of $135 million and a footprint stretching to 1.9 million square feet, the Mars Science City will simulate as closely as possible the conditions of a real life Mars colony — complete with greenhouses for testing out agricultural techniques, solar radiation-blocking 3D printed walls, and far more.
World's first operational Robocop deployed!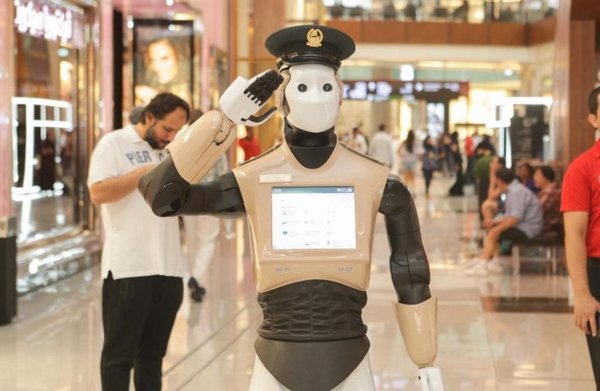 The launch of the world's first operational Robocop is a significant milestone for the emirate and a step towards realizing Dubai's vision to be a global leader in smart cities technology adoption. Launched in May last year, the "world's first operational Robocop" had reported for duty in Dubai, forming the first part of the emirate's plan to make one quarter of its police force robotic by 2030.
Dubai's new indoor rainforest features the world's largest artificial tree!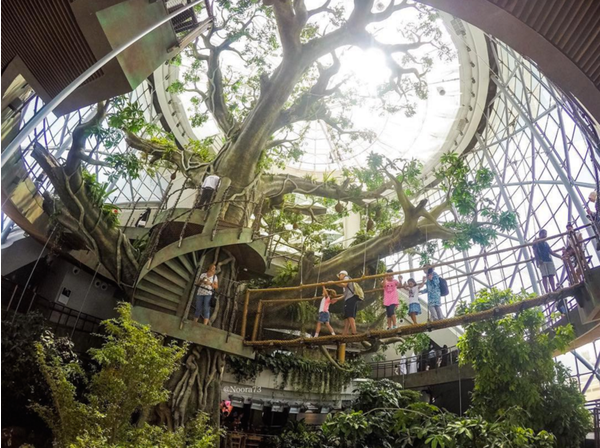 The Green Planet, a new indoor attraction in Dubai, brings a rainforest to the Arabian Desert.
The attraction, which opened in early September, functions as a real ecosystem and boasts over 3,000 species of plants, insects, and animals, according to The National. Its centerpiece is an artificial tree - the largest of its kind in the world - that creates a living environment in which the animals and plants can thrive.
Flying firefighters tackle 'blaze' with water-powered jetpack!
Dubai has equipped some of its firefighters with water-powered jetpacks to help tackle blazes quickly and effectively from pretty much any angle they like.
In a demonstration video (above) released by the Dubai Civil Defense (DCD), we're shown a firefighter speeding across the water on a Jet Ski as he makes his way to a car burning on a bridge, though in this case the flames are represented by smoke from flares.
Do you have something interesting you would like to share? Write to us at [email protected]
Featured Image Sources &nbsp
1
&nbsp