'Aamra Bangaali' And We Are Unique In Everything We Do!
Bengali folk are unique. Different in style, taste and creed, it is sometimes quite difficult to understand them, if you are not from the 'typical' Kolkata bengali clan. From being super creative to cooking delicious Macher Jhol, every Bengali possesses an extra talent of speaking loudly anytime and anywhere. Bengali intellectuals are rare, popular and as valuable as the Victoria Memorial in Kolkata. Here're some fun and enlighteningly true definitions of a Bengali by heart. 
1. When Bengali's love to eat water and not drink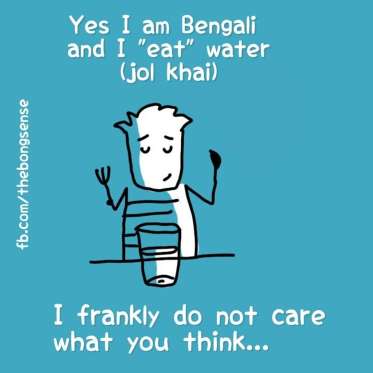 Bengali's eat water (Jol Khai) and they really don't care about the rest! Yes, we eat liquids, any problem?
2. Bengali's and their love for Boroline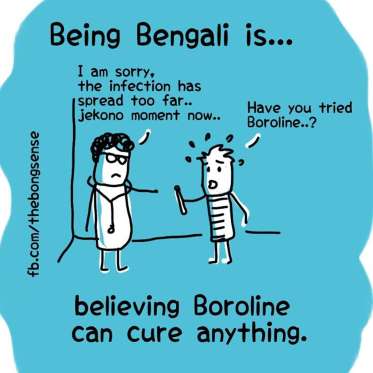 A Bengali's love for Boroline is unconditional as this is the all time solution they could ever give to anyone. From cuts to any infection, Boroline is an all type fix.
3. The love for top layer of mishit doi
Every Bengali knows the richness of top layer of misti doi. Misti Doi is love, but you simply cannot sit back without grabbing the top layer.
4. Essential items in every Bengali house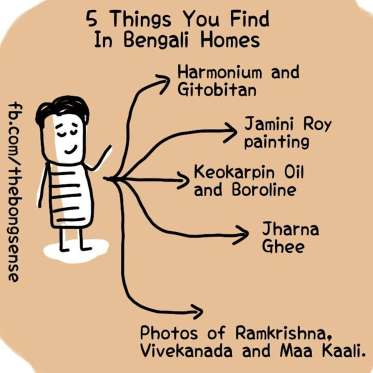 Every time you go to meet a Bengali friend, his house will be filled with elements from Jharna ghee to Ma Kali photos.
5. Typical Bengali mothers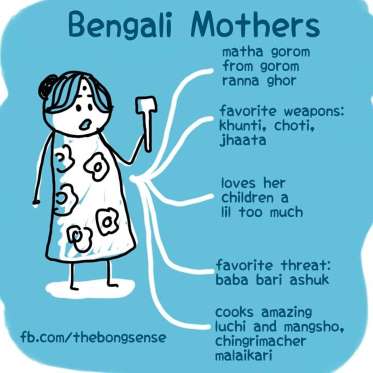 This is how a typical Bengali mother is like! Her life revolves around cooking amazing macher jhol to running behind the kid with a khunti or choti in her hand.
6. Madness for Pujo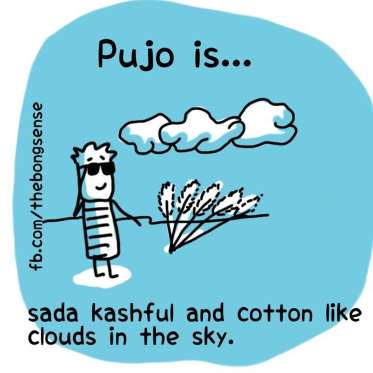 What is the biggest excitement of every Bengali household? It is Durga Puja. The fascination and madness of Durga Pujo is really hard to explain.
7. The two communities in Bengali's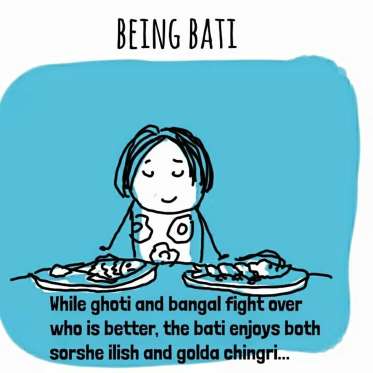 Bengali's are divided into two main communities – the Ghoti ( originally from west Bengal) and Bangal ( originally from Bangladesh). Among these, Bati is the person who has ancestors from both sides.
8. Love for Khichudi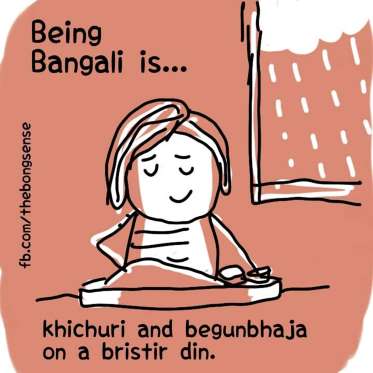 Raining outside? A Bengali mother will always be ready with Khichudi and Begun Bhaja in her hand. This is one among the best.
9. Bengali's love for Chinese food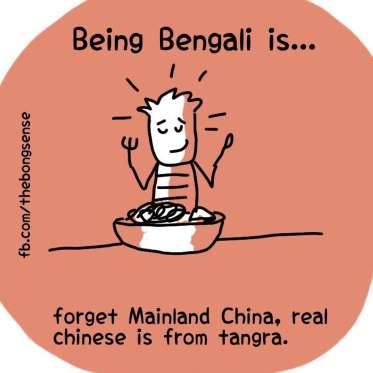 Bengali's just love Chinese food! And why not India's only China town is present in Kolkata.
10. Obsession with Rabindra Sangeet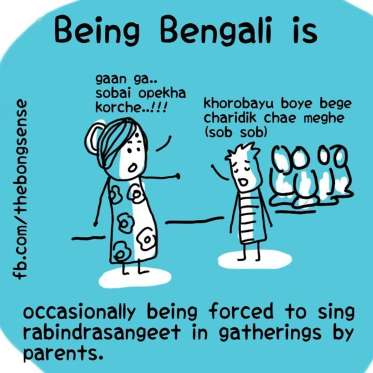 Once in a while, every child has a memory where he was forced to sing Rabindra Sangeet in a family function. It's like an obsession.
11. Sleep is incomplete without Kol Balish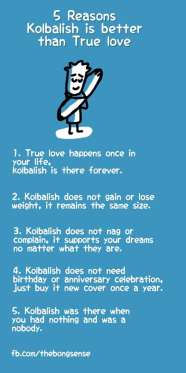 Every Bengali loves sleeping with Kol Balish because they believe it is better than true love.
12. Love for food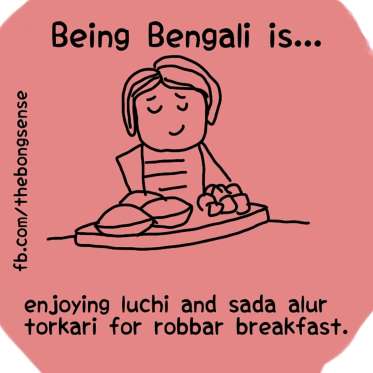 It is food what keeps a Bengali happy all times. Only a Bengali would know the true essence of enjoying luchi and sada alur torkari in robbar breakfast.
Do you have something interesting you would like to share? Write to us at [email protected]
Featured Image Sources &nbsp
1
&nbsp