Never Underestimate The Humour Of The Twitterati Especially After The 500 - 1000 Ban
With the clear aim to curb the black money and seize the defaulters, PM Narendra Modi announced the scrap of higher denominations of Indian currency. As the 1000 and 500 rupee notes cease to exist, the Twitterati got richer with its super funny and hilarious tweets.
1. The Shadi Problem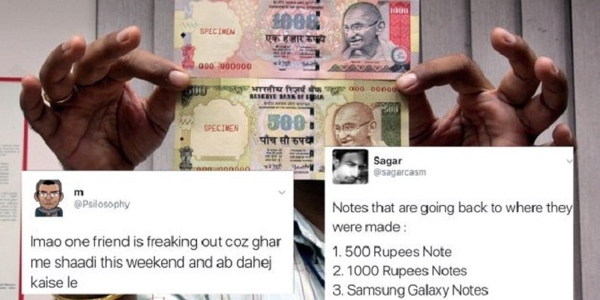 On a serious note, those who have weddings during these days are seriously troubled with this sudden decision, but well, a little inconvenience for bigger cause is justified!
2. The 90's Kid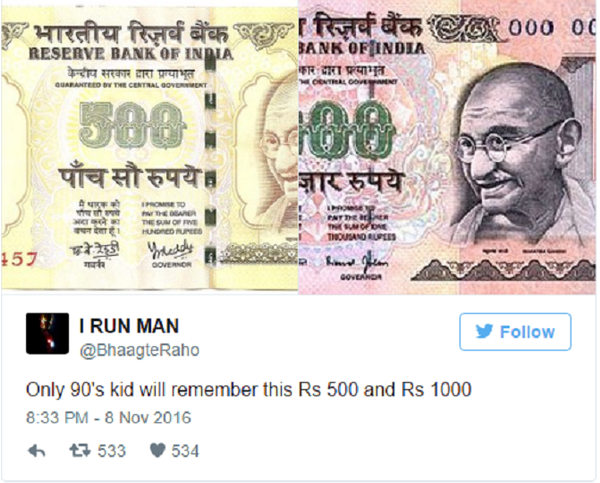 One more addition to the nostalgia list of 90's kid! 90's kid, we surely rock the world. 
3. When Valuation Of Currency Gets Reduced to 0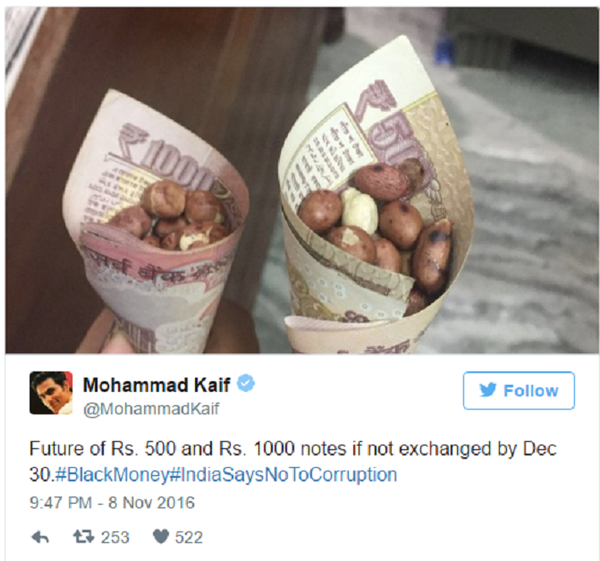 Who would have thought anyone would eat peanuts in a 1000-rupee note!  
4. Babu Bhaiyaa Tweets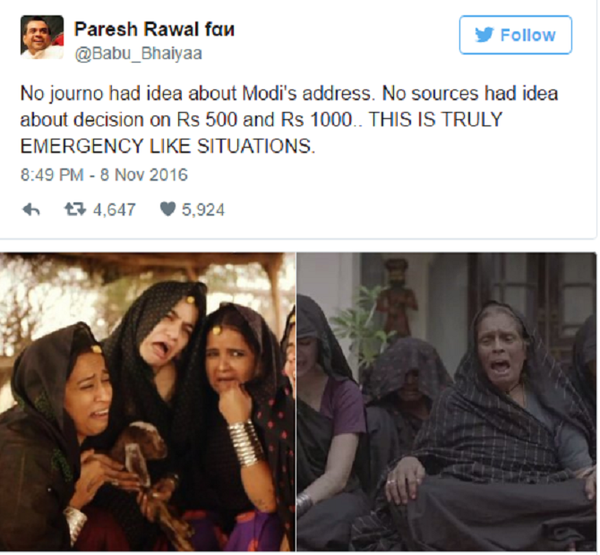 Well, that's called the big hit! Kudos to PM for such a bold step!
5. The Problem Of Delhi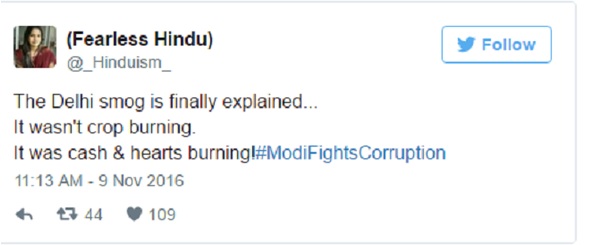 The power capital had been going through severe smog crisis, the reasons are well explained in this single tweet!
6. When You Want To Tweet Two Historical Events Together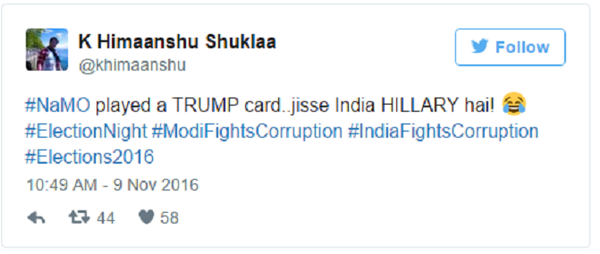 Well, PM Modi actually trumped the day, indeed!
7. Babu Bhaiyaa Back Again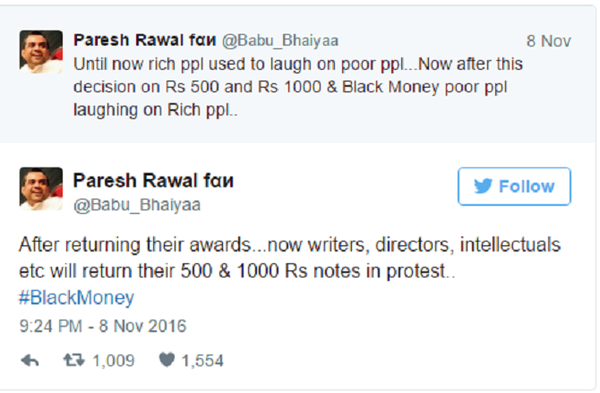 The day when poor people are more happy than the rich folks. After all, a 100-rupee note won over 1000-rupee note!
8. The iPhone Fan

The color of the new currency explained in a single tweet! Bravo!
9. The Bollywood Fan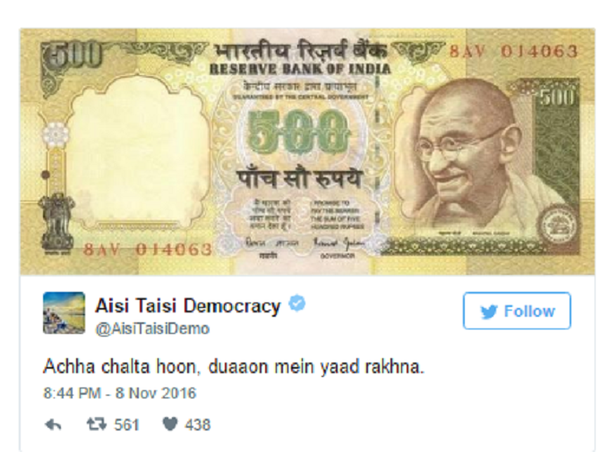 People never fail to make cross references and that's what make the situation lighter!
10. The Cricket Fan

When everybody did the talking, why should the Kohli fan be left behind! 
The world of social media indeed has the magic to light things up. Honest citizens need not panic. Read all the guidelines provided by the government carefully and make your decisions accordingly. If you've not done anything wrong and you do not possess any black money, there is no reason you should worry about things. Do not get offended by certain inconveniences, the long-term benefits of this decision are worth a little inconvenience that you may face today.
Do you have something interesting you would like to share? Write to us at [email protected]
Featured Image Sources &nbsp
1
&nbsp