Twitterati's Share Inspiring And Heart Warming Ideas On #WhatsYourDiwaliDelight
It's that time of the year when there's light and more of it. And not just light, but bright optimism, happiness and hope. Long conversations with friends and exchanges with relatives and cousins we often don't find time to meet are here and how. Diwali spurs a great deal of emotion and an awesome 'feel good vibe'. And truth be told there are few things that match the happiness of the festival of lights. Recently social media went abuzz concerning exciting chit-chat and idea sharing about Diwali based on the hash-tag #WhatsYourDiwaliDelight. We bring you some sweet, pure and heart-warming reactions to people's idea surrounding Diwali based on #WhatsYourDiwaliDelight: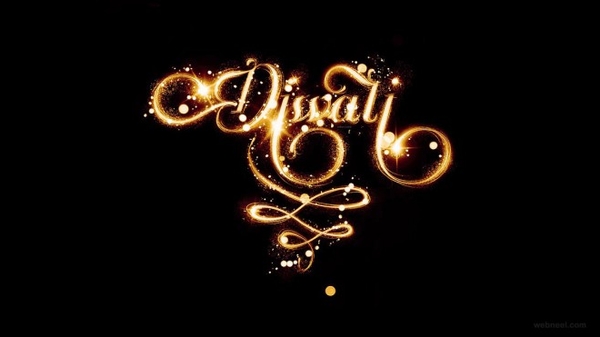 1. A ring for mother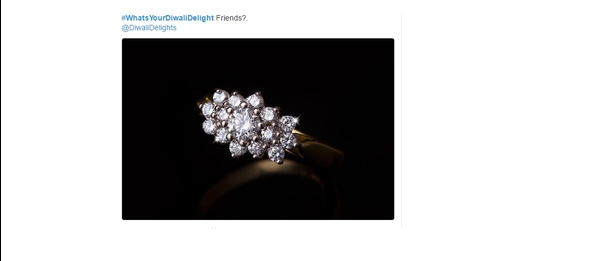 Diwali is an amazing time and occasion to express one's profound love for a parent. And could there by anything better than gifting mom a beautiful sparkling ring?
2. Ice-cream anyone?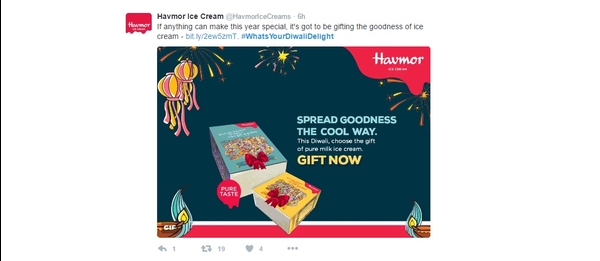 The hash-tag campaign on Twitter, already receiving plenty of exciting and emotional responses, is replete with ideas for ejoying some sugary delight, such as this one.
3. One for the doting nephew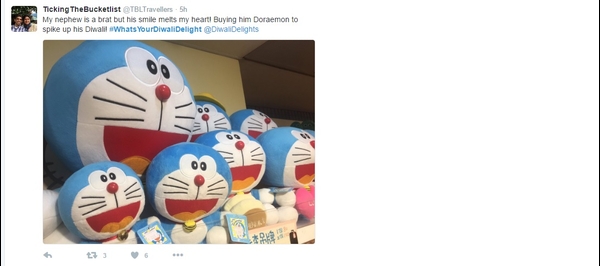 Cuddly and cute, charming and innocent, our nephews and nieces fill our world with many a smile and happiness. #WhatsYourDiwaliDelight had people expressing gifting ideas for kids and younger ones who love toys and regale in the company of anything that makes them smile and lighten up.
4. Making it special for mom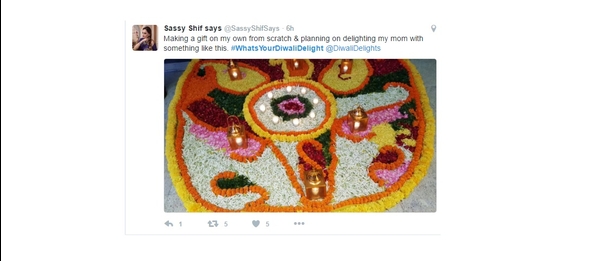 Many ideas of people were around creating a special hand-made rangoli and to surprise their adorable mums with it.
5. Something for the kitchen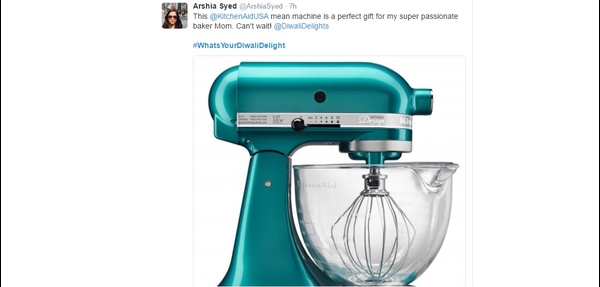 Make up and acessories are always there and shopping for expensive luxuries often takes place every Diwali. But often, one finds necessary articles such as this important kitchen must-have ignored from the Diwali wish-list. But, this after all is a handy inclusion, for mums and her kids!
6. Aah, the tech stuff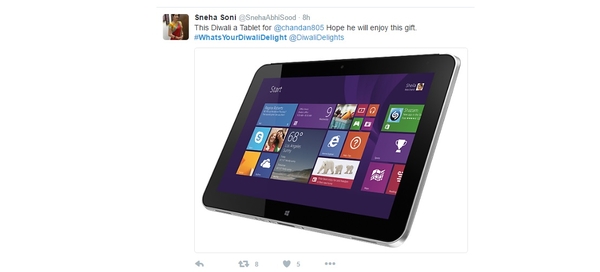 Diwali is always rendered delightful and promising with their being some exclusive high-tech gadget that makes life easy and work comfortable.
7. The bright and sparkly we can't do without
One of the top of the mind recalls for people when probed about #WhatsYourDiwaliDelight were beautiful decorative items such as these that add substance and understated appeal to one's household. 
8. Something for the friend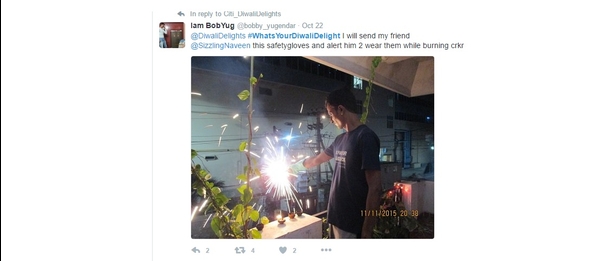 Often, our friends need to be told to be cautious and careful whilst enjoying one of their most favorite festivals. And what better way of delighting them with a gift marking some safety and convenience whilst enjoying all the Diwali fun.
Do you have something interesting you would like to share? Write to us at [email protected]
Featured Image Sources &nbsp
1
&nbsp