The Latest Feather in the Cap of UAE's First Female Film-maker - Nayla Al Khaja
Film-making is both an art and a science. There are many female film-makers around the world now, though intially it was considered a male domain, more and more women are proving that they have it in them to shatter the glass ceiling and receive accolodates along the way. In the UAE, women are still taking baby steps in this profession. Meet Nayla Al Khaja, who is the most sought-after woman in the UAE film industry, and the very first woman film-maker and producer the nation has produced. 
Recently she made waves at Cannes 2018 by being the first Emirati filmmaker ever to have a project accepted by the festival's prestigious Producers' Network. Her screenplay for Animal, the feature-length version of her own 2016 short film of the same name, beat competition from thousands of other entrants to become one of 500 entries submitted to the network.
Who is Nayla Al Khaja?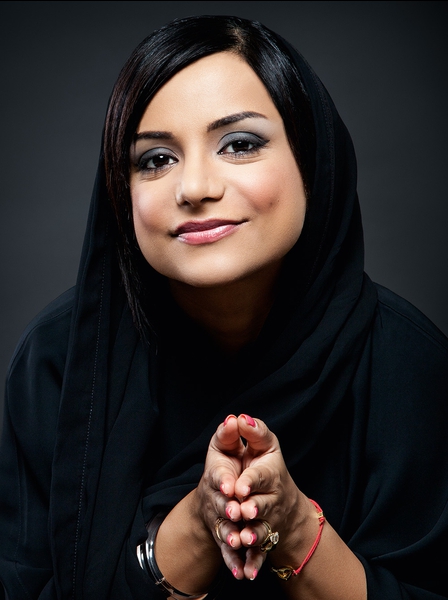 She was born on March 7, 1978 in Dubai and is the first female film Director/Producer in the United Arab Emirates. She is the CEO of Nayla Al Khaja Films, a Dubai-based company previously named D-Seven Motion Pictures and is also founder of The Scene Club, Dubai's first film club, launched in 2007. Previous to 2018, she was involved with only small projects and directing small films. In 2018, she ventured into directing her own feature film. This is a huge leap for her, personally, as well as for the women in UAE, of whom she is a representative.
What is Nayla's claim to fame?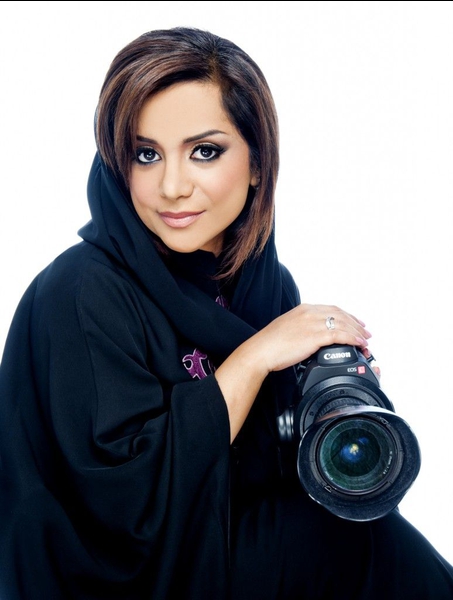 Her first 8mm work was a film called Sweet Sixteen (1996) and it was  immediately followed by The Will released in 2003. After this she experimented with documentary style work. Her works include 3adi.com (1998), followed by two narratives, Cockroach (2004) and The Loss (2005). She wrote and directed her first commissioned short film, Arabana with the support of Unicef in the year 2006, which premiered at DIFF 2007. She was awarded the title of Best Emirati Filmmaker the same year. She also wrote and directed three more short films, Once in 2009, Malal in 2010 and The Neighbor in 2013. She received the Muhr Emirati Award at DIFF 2010 for Malal and got the Best Emirati Film award at the 2014 Abu Dhabi Film Festival for The Neighbour.
She's truly a trailblazer!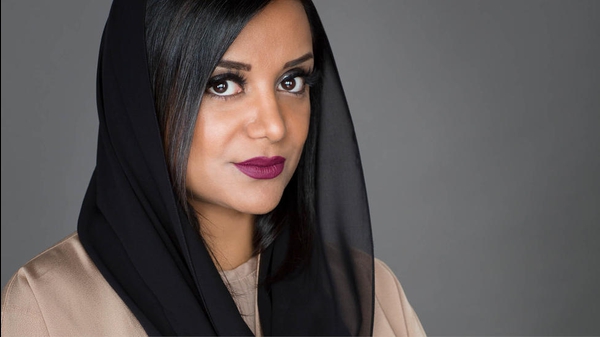 She has been heralded as one of the top 50 most powerful personalities in the Arab Cinema and 100 most powerful Arabs under 40 by Arabian Business. Nayla also tops this off by being the brand ambassador for Canon Middle East since 2011 and is currently involved with her first feature film, Animal.
Women and Cinema : an organic bond
Nayla won a place for herself in the region's film industry by producing and directing award-winning short films such as "Malal" and "The Neighbour". Both these movies were nominated and awarded from notable festivals such as the Dubai International Film Festival, Florence Middle East Film Festival and Abu Dhabi Film Festival. Not only that, she has made Emiratis aware that women can also accomplish great things in a patrircahal domain like cinema. She has made every woman in her country proud by accomplishing everything on her own steam, and etching a place for herself in the tough world of mainstream cinema. She managed to finance her first film under her own production company.
This talk was given by her at a TEDx event but was independently organized by a local community.
Breaking stereotypes- one at a time!
Breaking stereotypes comes naturally to this courageous, pint-sized woman. She took on the male-dominated world of film-making with a grace and elan which left people touched. Her short films worked their magic and people fell under the charms of the simple stories she told. Her current work is more on the lines of a psychological drama, and examines human relationships within the framework of intrigue and suspense.
Do you have something interesting you would like to share? Write to us at [email protected]
Featured Image Sources &nbsp
1
&nbsp