Star Couples And Celebs And The Secrets They Revealed On The Kapil Sharma Show
In the world of comedy, he is perhaps the biggest name in India today. His notorious smile, easy going charm and witty takes on pretty much everything, including- how insurance salesmen behave to how cricketers talk and walk- have made him a household name. Fans love him, celebs stick by him and his legions of admirers just can't have enough of him.
Kapil Sharma has some charm about him that he manages to make celebs on "The Kapil Sharma Show" open up, become nonchalant and share their secrets. So, who are the celebs who've spilled some interesting beans on Kapil's show?
1. Brett Lee and Tannishtha Chatterjee: Lee's crush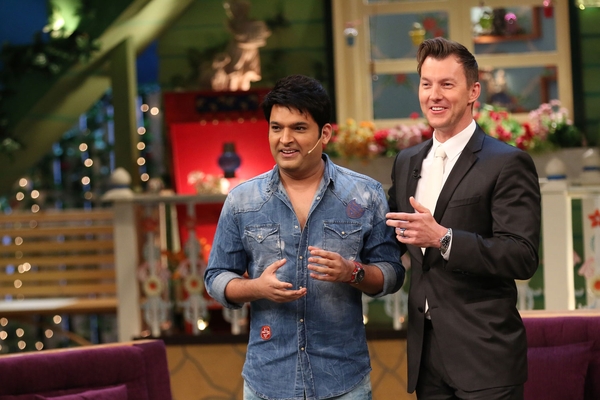 Recently, not too long ago, former Australian bowler and one time the quickest speedster in the world, Brett Lee featured in a glittering avatar on Kapil's show. As Tannishtha Chatterjee, his co-star from "Unindian" (Lee's Bollywood debut movie) sat beside Lee on the show, Kapil asked Lee about his favourite Indian actress. The wryly smiling and surprised Lee immediately confessed, "Preity Zinta". He couldn't stop chuckling as he said it.
2. Navjot Siddhu and Navjot Kaur Siddhu: how did they meet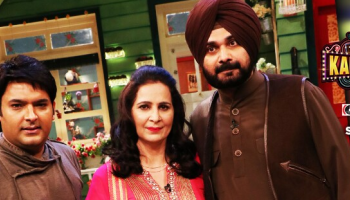 Kapil, in a no holds barred manner asked unhesitatingly to Siddhu's wife about how the couple met! This could be a safely guarded matter for any couple since it concerns their private life. But Mrs. Siddhu had no hesitation in revealing the fact that upon the lunch intervals of her MBBS course in Punjab, whenever she would enter the house- she would feel someone closely watching her from the sidelines. On other occasions, whenever Navjot Kaur Siddhu would frequent a popular restaurant in Patiala, "Pick-a-Chic", she would always find the same young man present at the counter. Later, it would turn out to be Siddhu.
3. Gauhar Khan and Rajeev Khandelwal: on perfect chemistry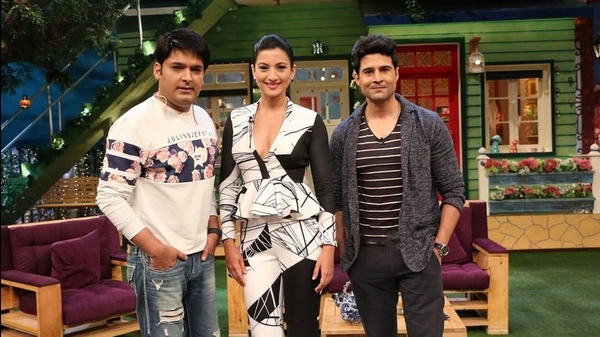 They aren't a real life couple, but set the screen on fire with an interesting chemistry in their last film together, "Fever". Both Gauhar and Rajeev who were promoting Fever on Kapil's show revealed the important aspect of 'chemistry' and how it mattered in making their recent film a critically lauded movie. Gauhar was quick to share that Rajeev's calm and collected personality made him an intense lover on screen, which added to the film's variety.
4. Bipasha Basu and Karan Singh Grover: the marriage ceremony secret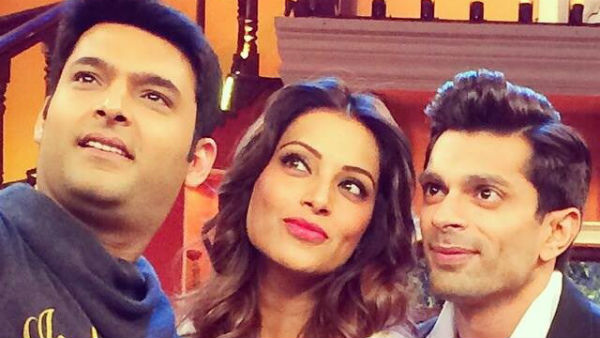 From taking their on-screen chemistry a bit seriously, translating it into real life, Bipasha and Karan Singh, who too were a part of Kapil's show earlier this summer were a house on fire. In one of the most interesting episodes, where Kapil asked Karan as to who inspired him to wear his groom's dress in a Bengali fashion for his wedding, he said earnestly, he decided to follow every custom according to Bengali traditions. In fact, so engrossed in the ceremony were relatives from Karan's side that all of them, despite not being Bengalis took part in every ceremony signifying a perfect confluence of a cross-cultural wedding. 
5. Govinda and Sunita: who's more expressive in the relationship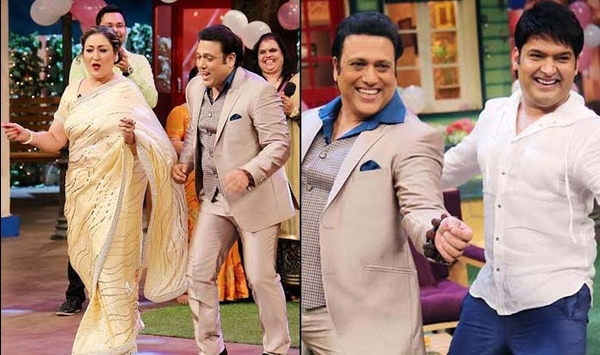 A case of polarized opposites! One look at the seemingly extrovert and hyper-energetic Govinda, one seen in movies would make you believe that he the consummate expressive lad. While his wife, who seldom seems to talk, appears like the perfect introvert.
Truth be told, only the opposite is true and it got revealed on the Kapil Sharma's show. Govinda's wife Sunita revealed that even in the early days of their courtship, the screen legend would be too shy to even hold her hand. In fact, on one occasion, Sunita decided to hold Govinda's hand, making him comfortable during one of their family duo's in front of many a relative. Funnily, Govinda shared with Kapil that his wife is "The Dharmendra of the family". It couldn't have gotten any funnier!
6. Maria Goretti and Arshad Warsi: who proposed and how?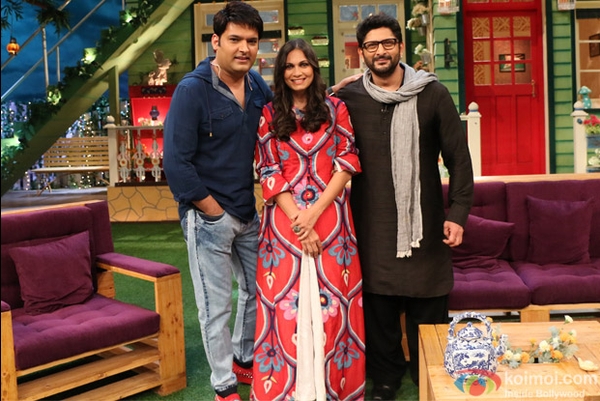 This was a classic. Kapil immediately jumped into the action asking the couple that how did Arshad propose when they took the plunge toward marriage. He also asked if he talked to her in typical Mumbai style language to which Maria replied, he speaks normally and not in any Bombay inspired movie style. She further added, he was normal just as any Romeo. Interestingly, Arshad confessed at one time he was so scared of proposing to Maria that he had almost refrained for he feared being tightly slapped. Funnily enough, at the first instance when Arshad asked Maria about her feelings for her, she blankly refused. But then the lover boy relented and pursued his love interest.
7. Wasim Akram and Shaniera: What won the lady's heart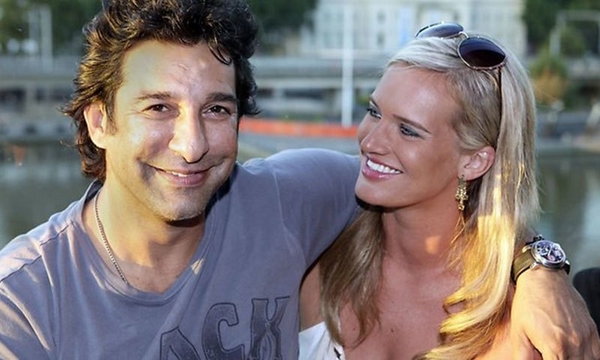 For the world, Wasim Akram is and shall remain the undisputed 'sultan of swing bowling'. But for his wife, an Australian, he is way more than that. She revealed to Kapil on his famous show that he won her heart through his wit and humor. Akram also revealed that at first, his mum would worry as to how she would communicate with the Aussie daughter in-law. Akram answered through 'sign language'. Clearly, it helps coming on Kapil's show, as your funny quotient increases!
8. Yuvraj Singh and Hazel Keech: about their December Wedding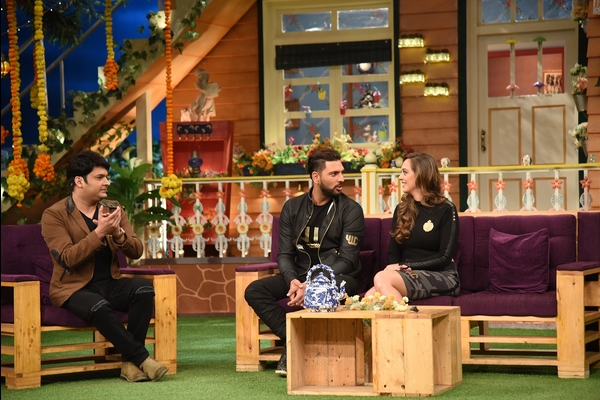 On one hand is one of the prettiest girls on the party circuit and on the other is the undisputed prince of Indian cricket. Yuvraj and Hazel revealed that their upcoming wedding, supposed to be a big bash will be celebrated in the decorum of both traditions. The venue, which will be both in UP and Delhi shall see people from the party circle of India, cricketers and other film stars. The stylish left-hander revealed that it took him not one but three years to convince Hazel to go out with him. Wow, perseverance does play in the end! 
Kapil Sharma's show has provided some tantalizing fun and all round entertainment. One would only hope that the show gives more opportunity to fans to know a lot about their favorite stars' lives.
Do you have something interesting you would like to share? Write to us at [email protected]
Featured Image Sources &nbsp
1
&nbsp