Should You Follow Instagram Sensation Justsul?
Social media and to an extent reality TV have served to democratize talent of all sorts; even highly dubious. Ordinary people with something new to say, extraordinary people without access to a platform for their abilities…anyone with a talent or USP can become famous, even a star! 44 year old Indian origin engineer is one such: a perfectly ordinary man with a unique ability to laugh at himself and to make others laugh with him – for doing some really stupid stuff!
Mechanical engineer turned social media star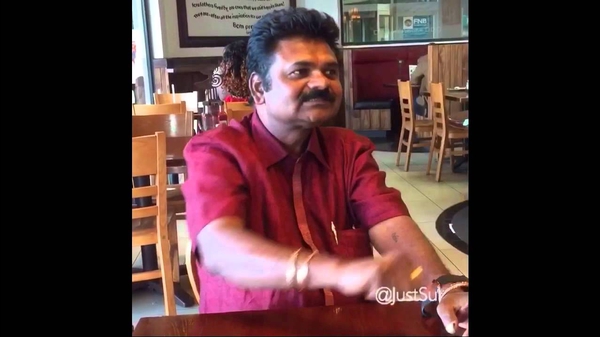 He is from Mumbai and he shot to fame with his video on Vine - When the waiter comes with your food. The man is not what you may call refined; and his crassness certainly prompts some extreme responses.
He fools around
Here his face is morphed on to the kid in Kanye West's lap. That's him saying happy Father's Day! Funny? I'm really not sure.
In an abs obsessed world
This guy has no problem letting it all – his rather generous paunch – literally hangs out. His six pack abs solution? Its super simple – in six seconds.
People love his nonsense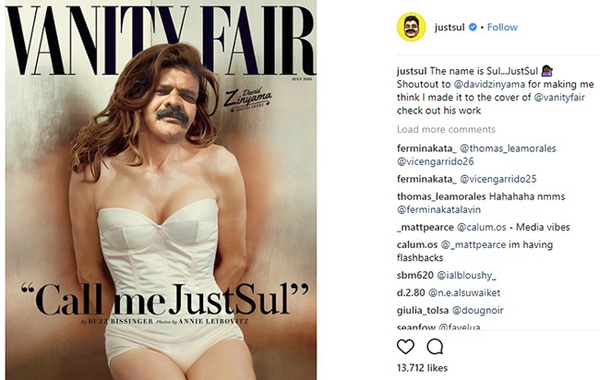 Apparently there is no accounting for taste! This post had commentators LOLing and well over 13k likes. So as I said – taste? Who?
He thinks THIS is funny!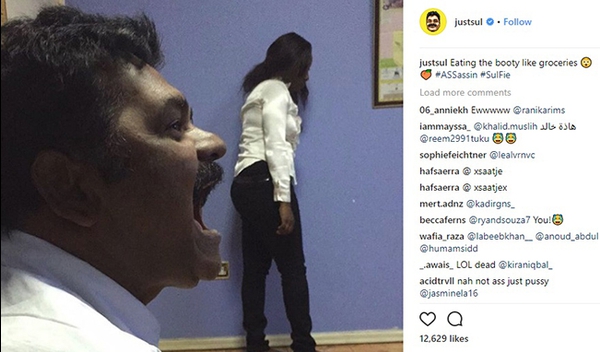 Ah Well! So do 12,000 others who liked this ghastly Instagram post.
Also…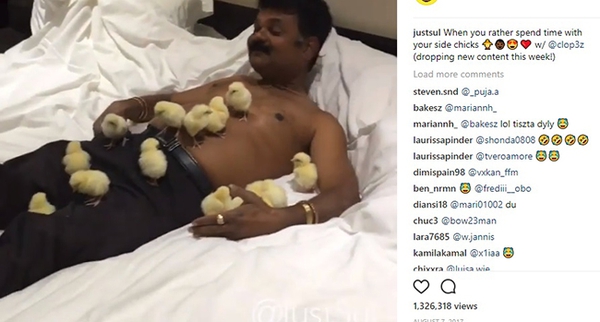 …He thinks he is a 'chick magnet'. This could just be some pathetic wishful thinking or it may be the literal truth.
He DOES have fans
He has 2.3 million Instagram followers… it boggles the mind, but there you have it! Apparently, just tooling around is a talent that people reward you for!
He is Kylie Jenner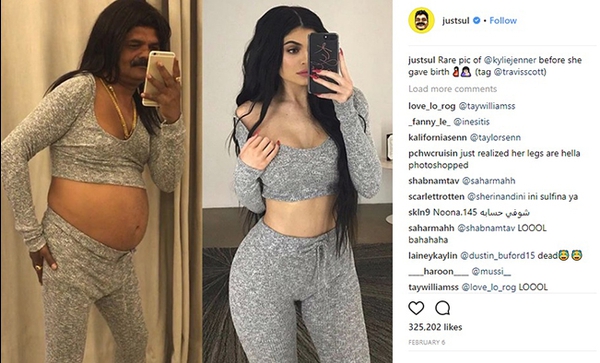 That is not a wig, those are not his spindly legs and you are not supposed to see that bristly mustache. Also, that is not his rotund belly but a pregnancy bump!
And he is Justin Beiber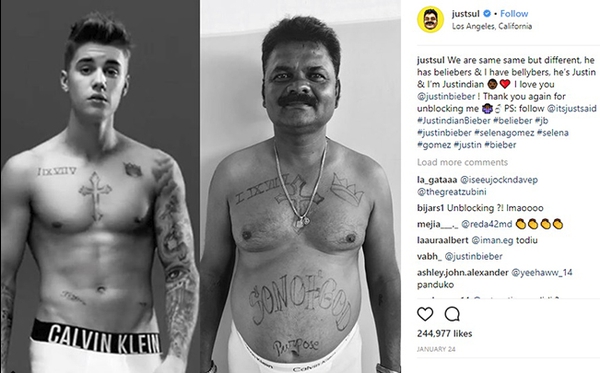 I don't know about you, but I can hardly tell them apart! The same tattoos, the same Calvin Kline underwear, the same smooth chiseled body!
Sometimes he is Britney Spears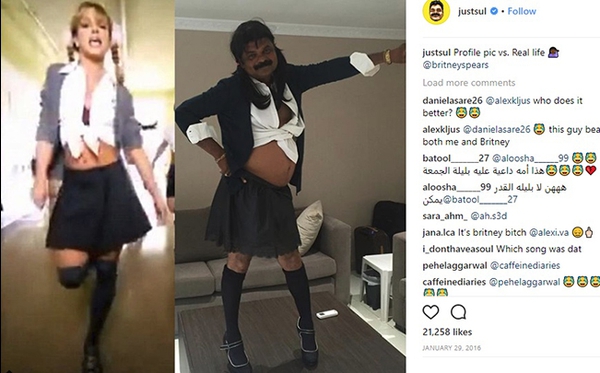 Complete with the short skirt, pony tails and the midriff baring shirt! Pretty, isn't he!
He is also political!
Or Mexican. Not sure which.
And here he is Rihana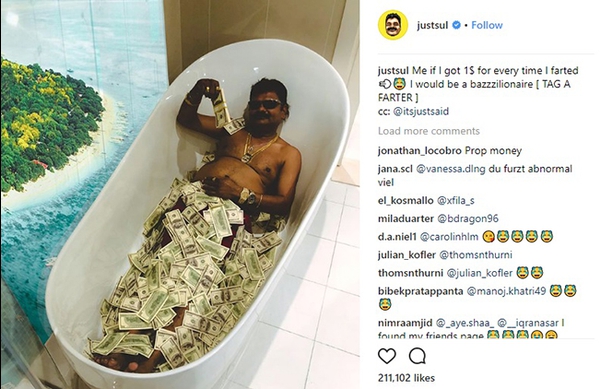 ...complete with the profanity of Bitch better have my money. There is more, much more from Justsul on Instagram… but I don't think I can take any more of this guy.
Do you have something interesting you would like to share? Write to us at [email protected]
Featured Image Sources &nbsp
1
&nbsp