Novel Written By Rickshaw Driver Becomes A Movie And India's Official Selection For 2017 Oscars
Whosoever said that India is the land where the incredible happens and where surprises greet a million lives was absolutely correct. This is indeed the land of adventure where miracles meet magic to inspire everyday lives.
The above couldn't be truer for one auto rickshaw driver hailing from Chennai, Southern India. Only in India can you find the hopeless work up some magic that takes them on a whirlwind journey of fame and hope- reinstated. N Chandra Kumar is an ordinary man, toiling every day in Coimbatore to make ends meet, driving passengers safely to their destination under the harsh humidity of the Chennai sun. But this earnest man has to his credit an exceptional achievement that is creating waves. 
1. The incredible story of Auto Chandran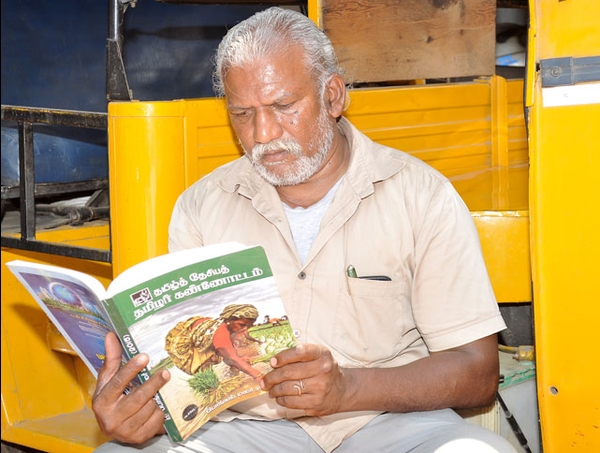 N Chandra Kumar, better known as Auto Chandran is the man of the hour, as far as South India is concerned. At the moment he is creating more headlines than South' own superstars, Rajinikanth and Kamal Haasan.
This auto rickshaw driver had written a novel titled, 'Lock Up', which was adapted into a full-fledged feature him titled "Visaaranai". He confesses he was caught unaware when his earnest but random effort went the long distance.
2. From 'Lock Up' to 'Visaaranai'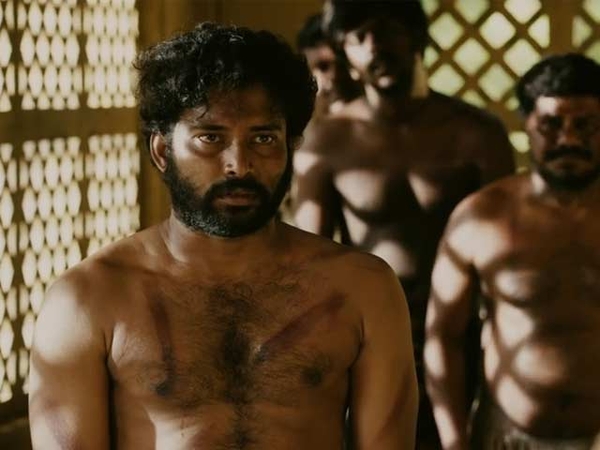 India's official entry to the Academy Awards for 2017. In doing so, this brilliant Tamil film beats some biggies also contesting for the best foreign film category including Sanjay Leela Bhansali's, Bajirao Mastani. 
3. The incredible bond between literature and a common auto rickshaw driver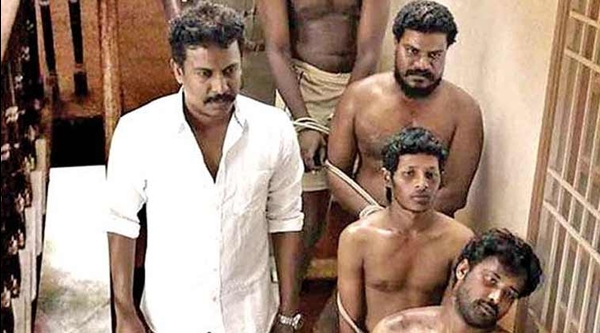 This isn't the first time that 'Auto Chandran' has written a book. Although it is true that his latest literary manifestation resulted in a beaming success, traveling as far as having a mainstream Tamil movie based on his handsome story. It is incredible to note that Auto Chandran has thus far penned 6 other novels and 'Lock Up' is his 7th novel on which the movie is based.
4. Not quite gung-ho despite gathering tons of fame
Auto Chandran is no unknown figure today, regardless of how simple and grounded he may be. After all, it isn't everyday that you hear a simple, auto-rickshaw driver succeeding in pulling out an ace in the form of such incredible success. But while Auto Chandran is ecstatic and happy, he maintains that there is going to be stiff competition from other movies soaring from different parts of the world and this may or may not go "Visaaranai's" way.
5. A bit about the movie Visaaranai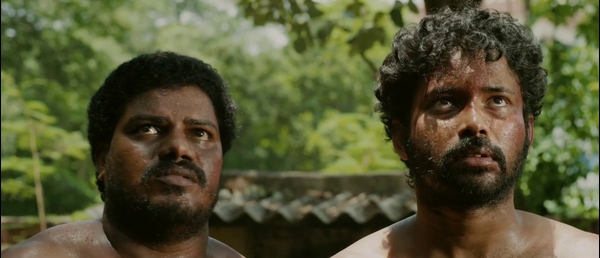 When Auto Chandran wrote his novel 'Lock Up' he wanted to highlight the brutalities and inhuman treatment inflicted upon common prisoners in the nearby state, Andhra Pradesh's jail. He wanted to earnestly talk about the open human rights violations that prisoners have to face. The film is based on the suffering and the plight of the youth from South India, being brutally subjected to malicious jail-treatment. Auto Chandran confessed that most of Visaaranai's success is due to director, Vetrimaran's impressive handling of such a sensitive issue. The film stars lead actors Samuthirakani, Dinesh, Ajay Ghosh and Kishore.
6. The ecstatic journey of Tamil Films into the Oscars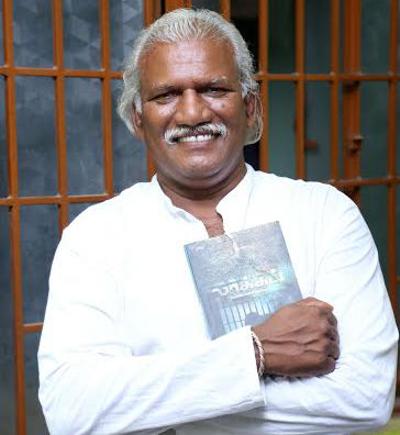 This isn't the first time that a brilliant Tamil movie has made it to the dizzying heights of Hollywood. Visaaranai is the 9th film from India that has made it to the list of hopefuls of bringing home an Oscar to India. One of the prized earlier entries was Kamal Haasan's Hey Ram!
7. Auto Chandran's future plans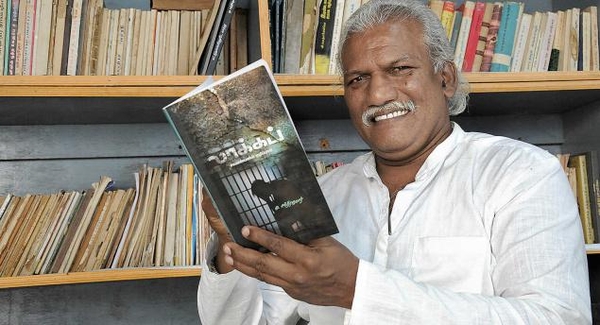 Delighted and excited as he may be at the moment, this humble south Indian man has admitted shyly that he will continue to straddle between his responsibility and passion; juggling between penning novels and driving his age-old friend, auto rickshaw. However, he remains hopeful of Visaaranai's success having already floored critics at the prestigious Venice Film Festival.
Do you have something interesting you would like to share? Write to us at [email protected]
Featured Image Sources &nbsp
1
&nbsp