It's PM Modi's Birthday But How Much Do You Really Know About The Enigmatic Leader?
Among the most widely recognized faces in the entire world and not just in India, PM Narendra Modi is a bit of an icon. He's largely recognized as a progressive leader and a dynamic thinker. He's also the go-to man who believes in action more than words and the image of a transformative India largely recognized as a burlesque economy is often tied to the progressive political leader's conduct and personality. On the wake of his 66th birth anniversary, we present you some lesser known facts about this outstanding national leader:
1. Connected to his roots, even whilst he signs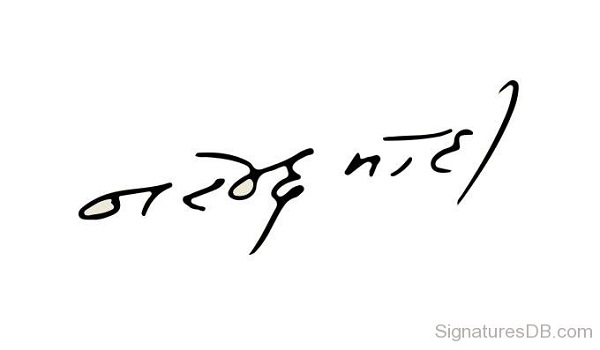 Modi Ji is a man who is connected to his roots. A proud India, he hasn't forgotten the importance of his humble beginnings in making him the national icon that he is today. Even today, whenever Modi signs, his signatures are in Hindi. 
2. A Post Graduate?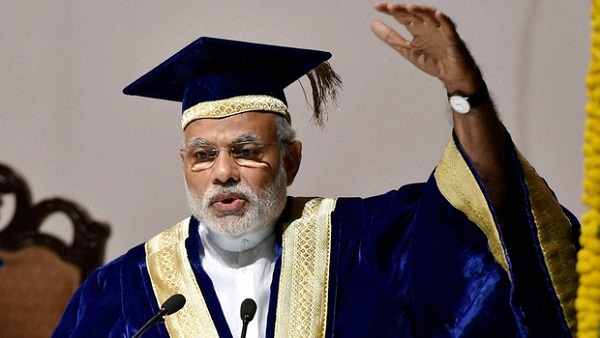 Chances are, if you are a fan of Modi's brilliant and enigmatic speeches, many of which have been sadly labeled petulant and full of flatulence, you will find that education finds a considerable mention. This is no surprise, simply because the Prime Minister himself is a post-graduate. Despite a hiatus in his academic career, Modi went on to complete his M.A in Political Science from Gujarat University.
3. Academic ties with US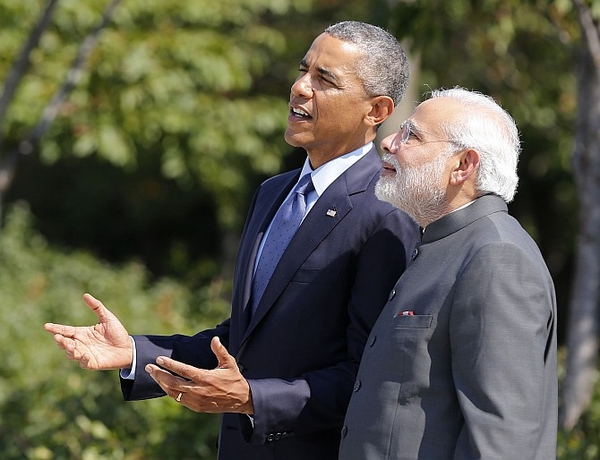 While most of us are aware of Modi's terrific encouragment of young scholarly minds in India to strongly pursue education, only a few among us would be aware of the PM's USA connection with academics. It is true that Modi completed a rigorous 3 month program from the US in the domain of image management and public relations. Not too surprising then that the enigmatic leader possesses a personality that has stirred billions.
4. Swami ji's follower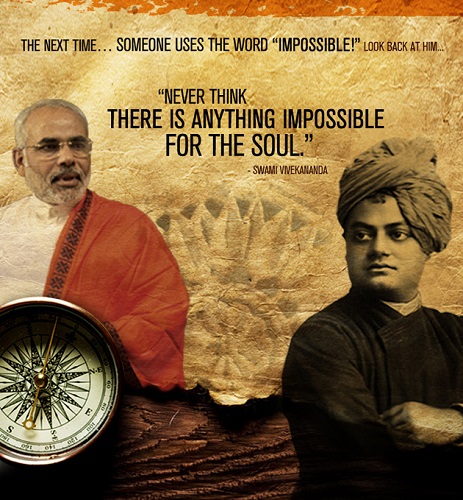 It is nothing but rancid fabrication to view Modi only as a follower of iconic personalities from his home state of Gujarat. His true hero happens to be the great and inimitable Swami Vivekananda. Ever a fan of Vivekananda's ideologies, ironically Modi shares his first name with that of Swami Vivekananda.
5. Doubts about his marital status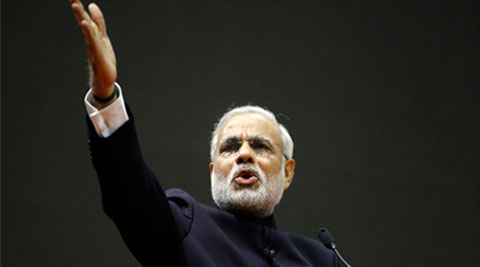 For some reason, one would say a lot of undue emphasis has been given to Modi's marital status. But truth be told, while he has never hidden the fact that he was once married to a certain Jashodaben, he has also kept his private life off limits from public consumption. And, one can't blame him for that.
6. A Hollywood fan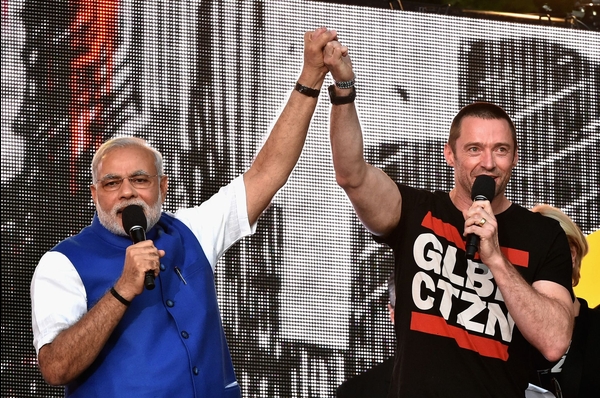 Narendra Modi happens to be a staunch admirer of English movies. No, he isn't an obsessive critic, but he talked about his love for Hollywood cinema to actor Hugh Jackman while being on a US tour back in 2014. Interestingly, Jackman, who mispronounced his name despite several attempts didn't manage to irk the ever cool and composed leader. One of his favourite movies is Gandhi, played with great gusto and charisma by Ben Kingsley, who also happens to have Gujarati roots. 
7. He loves a good selfie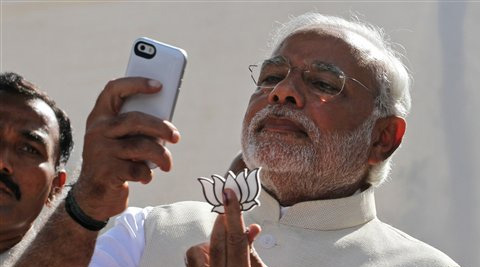 Call him what you may, a tad bit enthusiastic about youthful trends or a bit of a kid at heart, but Narendra Modi has no qualms about calling himself a big selfie fan. Whether he's attending huge public rallies or overseas visits, Modi makes time to click selfies with fans and admirers.
8. All the good habits that make a perfect gentleman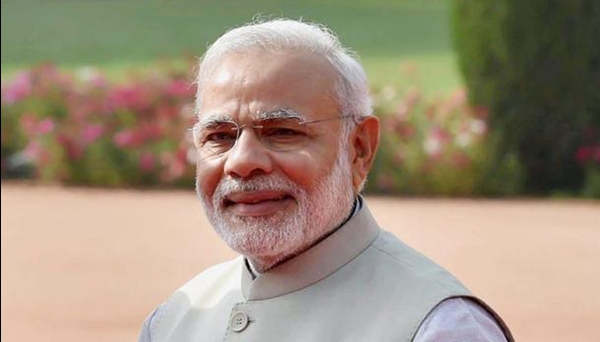 While most of us are aware of Modi's penchant to only wear clean, spotless and wrinkle-free clothes, few are aware that Modi is also a complete vegetarian and also happens to be a teetotaler. Despite traveling extensively on important political and diplomatic assignments, Modi remains a non smoker and isn't seen holding a glass. 
9. Renouncing it all?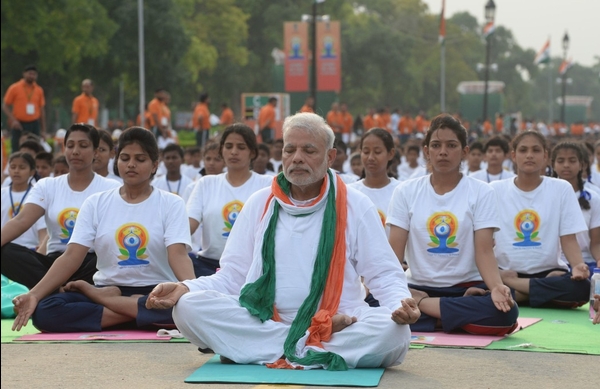 In his youth, a miles away from being actively involved in a forever perplexing and high octane world of politics, Modi was a bit of a wanderer. He even thought of becoming a sanyasi and wanted to renounce all comforts of a normal human life. 
10. A poet at heart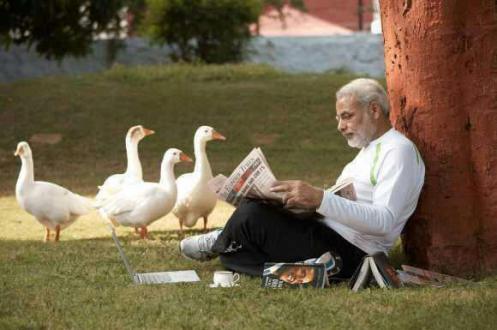 While his fluency and charismatic appeal in giving amazing pieces of oratory are known to all, only a few are aware of Modi's inclination toward poetry. He has written hundreds of poems, but only in his native vernacular- Gujarati. Most of Modi's poems, privately held have only been shared with his beloved mother. He also takes delight in indulging in photography during his leisure time.
11. A fan in Japanese PM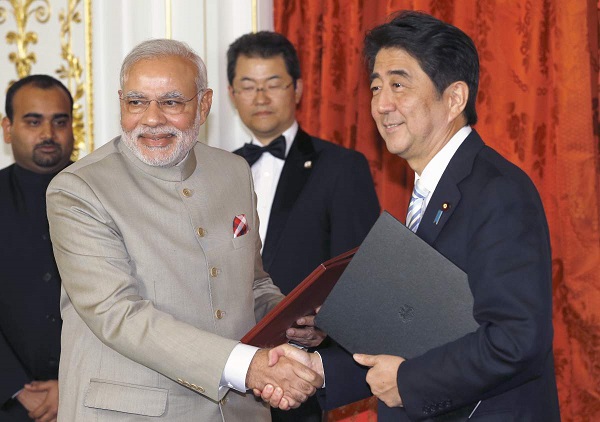 His forever widening fan base only seems to be increasing as we speak across the globe. But on Twitter, a famous micro-blogging passion of the Prime Minister, Modi happens to be one of the four people the Japanese PM Mr. Shinzo Abe follows. Quite remarkable, isn't it?
12. Running into some Visa trouble?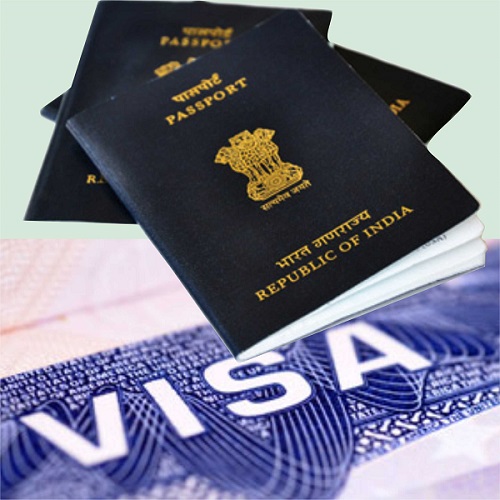 Back in the day, when he was one of the main political leaders of Gujarat, long before rising to the helm of Indian polity, Modi was denied a US visa. The year in question was 2005. He wasn't issued a diplomatic visa under US Immigration and Nationality act. And today, he is a frequenter to the great United States. Fantastic indeed!
13. The only political supremo in India to highlight essence of cleanliness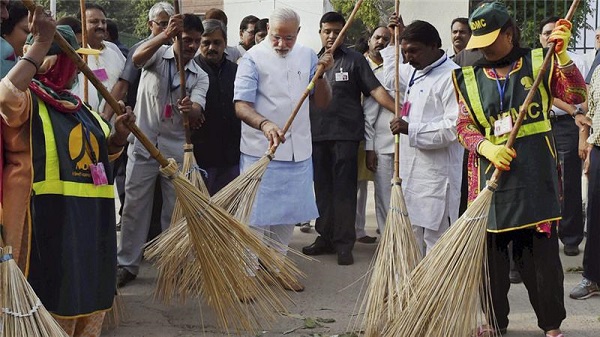 In the past, we have had leaders who have bemoaned inflation and vouched for better economic resilience and performance by the Indian economy. But none managed to appeal to public psyche in a manner that Modi has when it comes to keeping environs clean and tidy. And PM's personal involvement in Swachch Bharat Abhiyaan has rendered it a colloquial spirit marked by massive popularity and out turn in an unfathomable manner.
14. Holiday? What's that?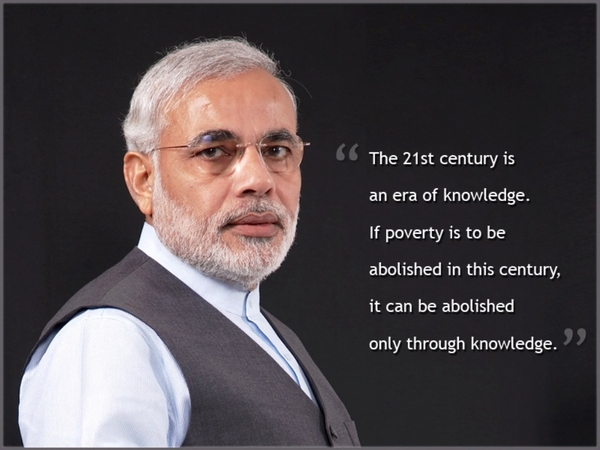 Famously known as a complete workaholic, the term holiday or simply, an off day doesn't happen to feature in this illustrious leader's dictionary. Even at this point, in the three years of his being Indian PM, he hasn't taken a single off day from work. Simply tremendous, isn't it?
15. A penchant for dramatics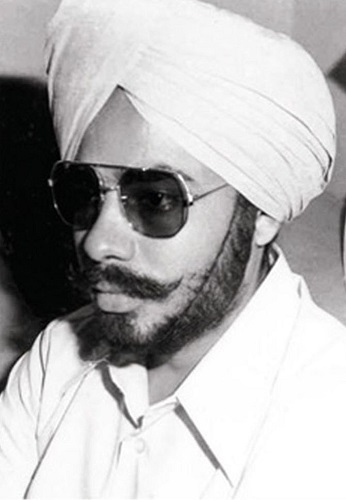 This is among the famously rear facets to Modi's life. Back in his younger days, our Prime Minister was a regular in participating in school and college dramatics and functions. He was widely known by friends and scholars as an enthusiastic and versatile performer on stage. 
A man who is forever at the helm of important geo-political and democratic affiars and one who is ever the workhorse amidst engaging non stop action, here's saluting the great spirit of an effervescent leader!
Do you have something interesting you would like to share? Write to us at [email protected]
Featured Image Sources &nbsp
1
&nbsp