13 Year Old Sparsh Shah Is Not Just Special, He Can Also Give Eminem A Run For His Money
We keep complaining about our lives and carry the feeling of guilt, hatred, and disappointment throughout the journey. It is when we come across real life heroes who battled an impossible problem, we realize how silly our problems really are. If you complain about your life, read the story of confidence and positivity, packed into a 13-year-old bundle. I'm sure, his joyful spirit will bring tears of happiness to your eyes.
Who is Sparsh?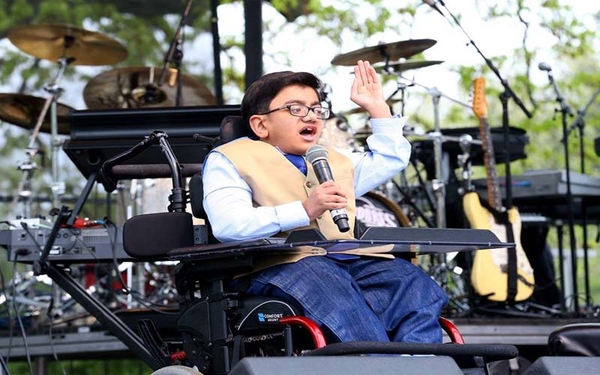 Sparsh Shah is a 13 year old singing prodigy who was born with almost 40 fractures. Currently residing in US, Sparsh has given more than 45 performances in just the last year-and-a-half.  Sparsh is bound to a wheelchair because of Osteogenesis Imperfecta, a disorder which affects the bones making them extremely fragile and brittle. Even a handshake can break his bones easily.
Struggle while learning music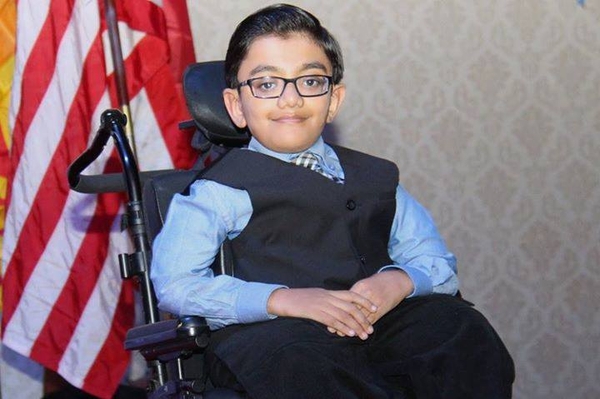 When Sparsh was just three years old, he started to learn the keyboard and started reading books. As soon as he started playing the keyboard, his bones kept breaking which made the process quite difficult. As the problem became quite complicated, he had to give up playing the keyboard.
Creation of Sparsh
Sparsh (aka Purhythm) has written 10 songs – "This Love Will Never Fade," "There's Always Tomorrow," "Why'd You Have To Leave Me?", "You Are My Heroes," "Count on Me," "A Little Bit of Respect," "Turn Around," "Birthday Wishes," "You're The One," and "No One Knows." He has composed the music for most of them as well.
Love for Hindustani classical music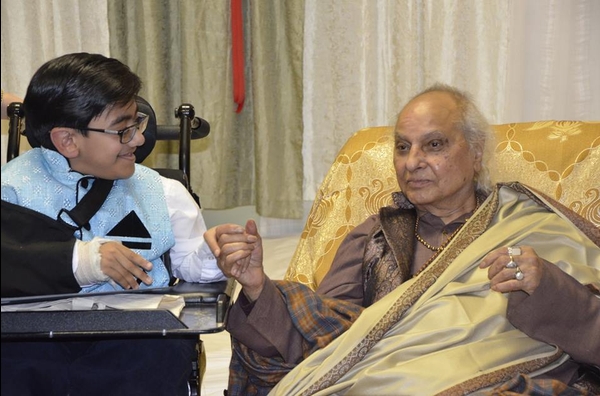 Sparsh is multi-talented and has been learning Hindustani classical music. Along with this, Sparsh is getting trained in  American vocal music for the last three years. Sparsh has also performed at several community events and has appeared on many radio and TV shows.
Other than music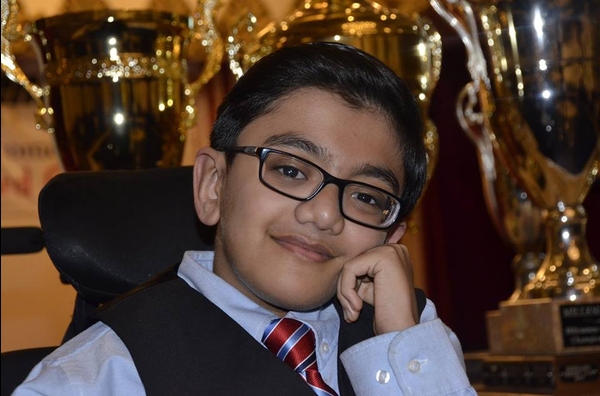 For starters, he is a rapper and a music composer!  But like we said, Sparsh is multi-talented other than the music he has written several poems, short stories, motivational/funny speeches. He has also been a catalyst to help in raising more than half a million dollars for several philanthropic organizations.
Sparsh's love for Rap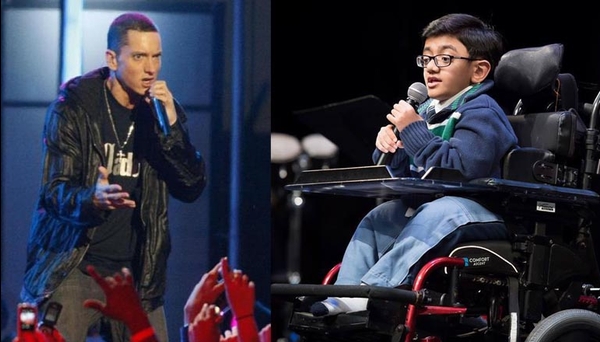 Sparsh is an ardent lover of rap music as he believes rapping can make even sad songs come alive. He feels rapping keeps the spark going. He love Marshal Mather a.k.a Eminem. His favorite buddy is Neel who met him two years ago and til now Neel and Sparsh have been inseparable musical buddies who are responsible behind duet: "Count On Me."
His clean cover of Eminem's 'Not Afraid' is very popular
When asked why Sparsh uses Eminems songs for his covers, Sparsh said his music and lyrics are inspiring. Sparsh is inspired by Enimen because he came from the wrong, side of the tracks, a tough neighbourhood and had absolutely no one to hold him up, but today Eminem is a multi-millionaire and his music inspires billions of people.
Do you have something interesting you would like to share? Write to us at [email protected]
Featured Image Sources &nbsp
1
&nbsp