The Weirdest Winners From The 2017 Guinness World Records
The Guinness World Records are strangely inspiring, weirdly entertaining and stuff that only epic entertainment can provide. Each year, it unfurls some spectacular achievements from pretty much everything concerning human life- from space travel to weird body types.
Guinness World Records are back and 2017 has thrown up some startling revelations. Here are 12 best winners:
1. The longest domestic cat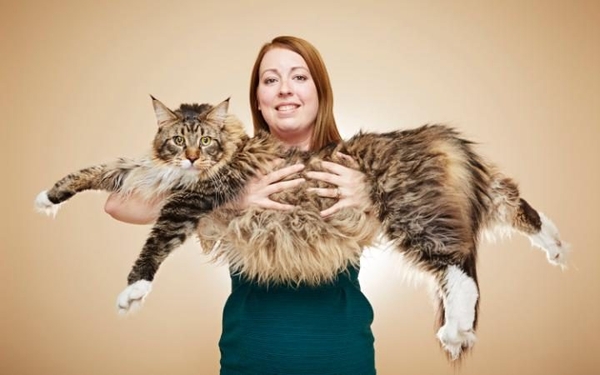 Some may find it funny, but others weirdly annoying. Ludo, who measures 118.33 cm is a resident of Wakefield, United Kingdom and together with the owner, Kelsey Gill, it clawed its way into some record-breaking action.
2. Burning Man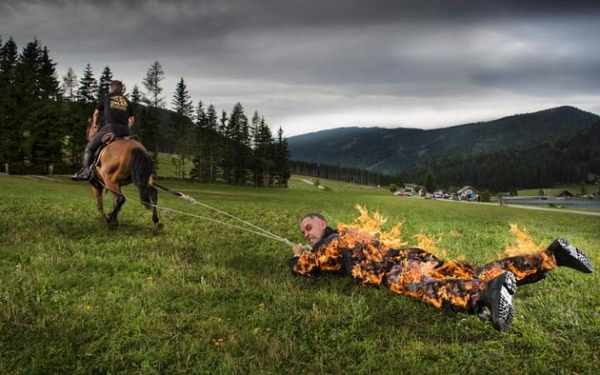 Some eerie horror there, albeit being bizarrely brave. The longest distance to be ever horse-pulled with the full body being set ablaze was a truly outstanding record. And in 2017, it went to Josef Todtling from Austria. He didn't mind being burned for over 5 minutes and 41 seconds. Phew!
3. Largest horn on a living goat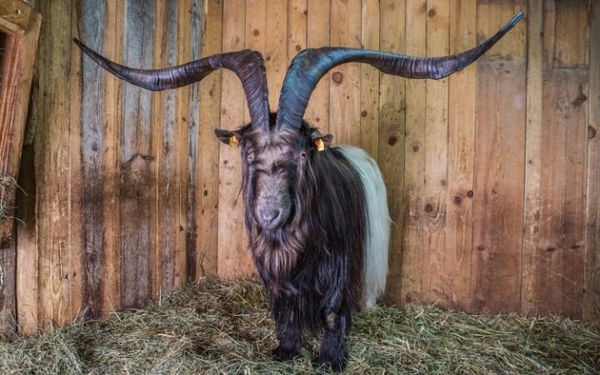 At first sight, you might want to instantly run away from his feisty animal. But the surprisingly mild-mannered goat does no harm despite its horns measuring a nasty 135.2 cm. Rasputin, the winner belongs to Leinz, Austria. 
4. World's largest mouth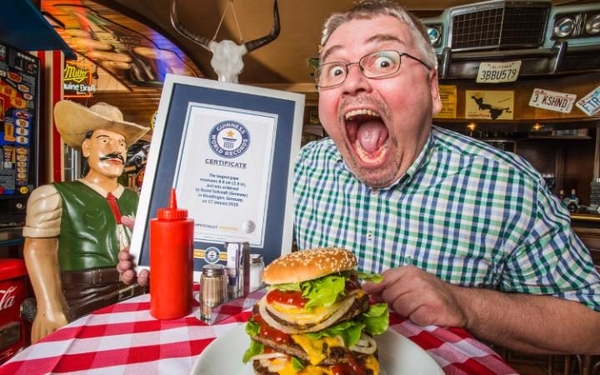 Being loud mouthed is one thing and being wide-mouthed is another. For instance, picture Bernd Schmidt from Germany here. The mid aged man who can open his mouth up to an astonishing 3.5 inches uses it to feast on burgers and junk food. Surely, that burger there won't have survived for long.
5. Fastest speed ever achieved on monocycle (motorwheel-monocyle)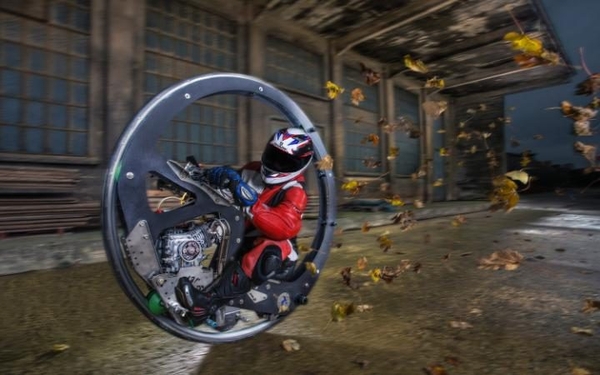 At 98.464 k/hr, Briton Kevin Scott did a lot to impress not just the iconic Guinness crew in attendance, but left a sizeable impression on speed demons. He zipped, zapped and zoomed at Elvington Airfield in the United Kingdom.
6. Largest external foot-rotation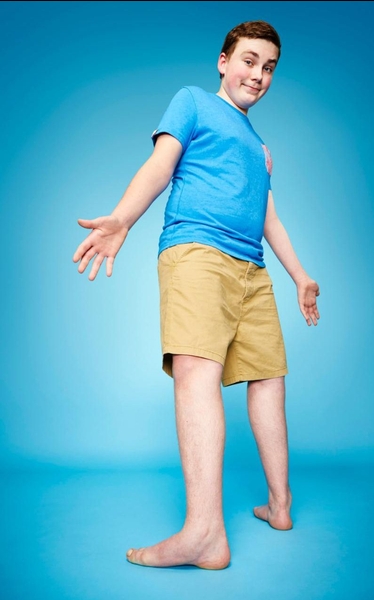 This 14 year old dude can cause you pain just by watching him flex and turn his feet. Maxwell Day, the young teenager hailing from England can rotate his feet at an astonishing 157 degrees, an all time Guinness record.
7. World's largest knitting needles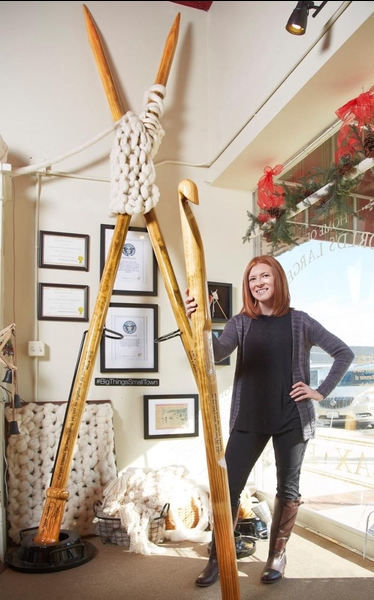 Careful there, that might hurt! At 3.98 meters, that's a whopping 13 plus feet, American Jim Boling presented his creation at Monroe Elementary School in Illinois, USA. Surprised at the creation, a lady, Jeanette Huisinga couldn't resist stitching ten rows with the enormous creation, howsoever she did it.
8. World's tallest female dog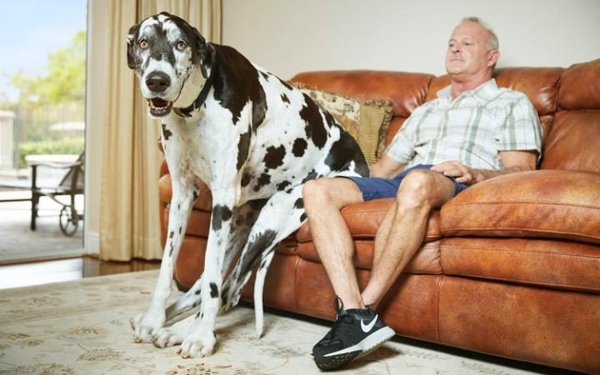 Male dogs, go run for cover. Lizzy, an incredibly beautiful spotted Great Dane measures a little over 96 cm in height. A resident of Florida, Lizzy stays with her owner, Greg Sample and was 7 when she was measured.
9. The youngest female with a full beard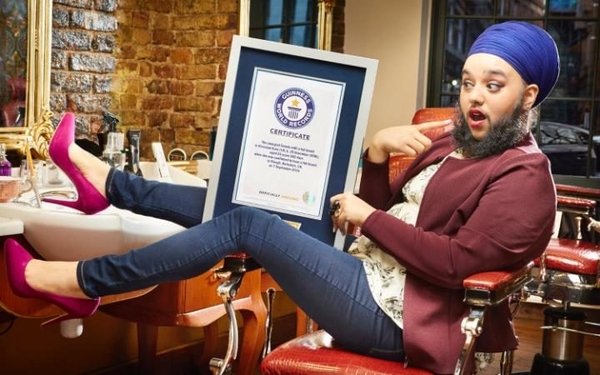 Ooh, that sounds strange and rather curious in a world with very stringent ideas for a what a woman should look like. But it didn't stop Harnaam Kaur, a native of Slough, UK to win a non cringe-worthy but highly entertaining Guinness award.  
10. World's largest collection of hamburger related items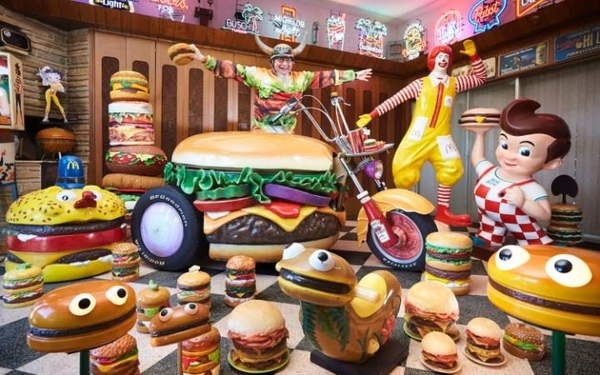 This one is surely a mouth-watering winner. Harry Sperl, a resident of Daytona Beach, Florida has a mind-boggling and magnificent collection of all things 'hamburger'. And they amount to 3724 items in total count. 
11. The largest chess piece ever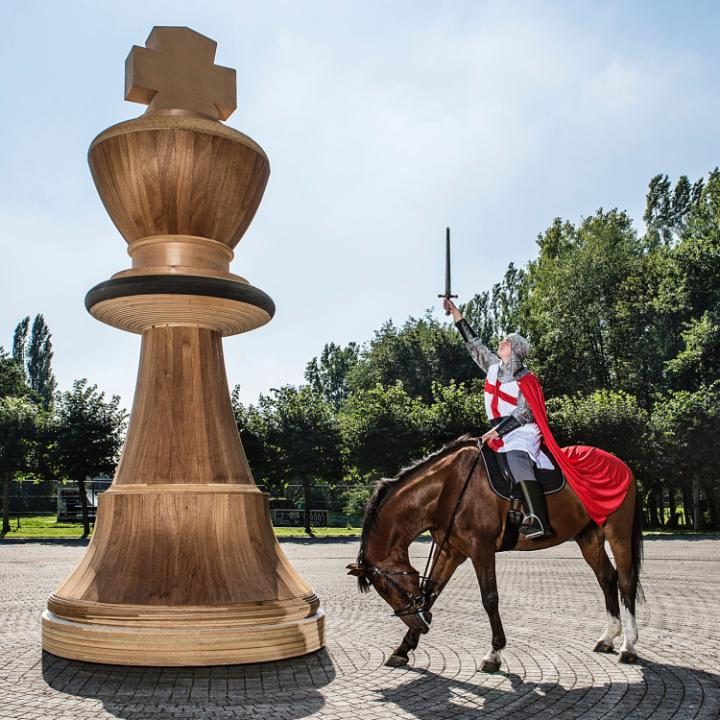 Hail, the mighty king! World's largest chess piece, measuring at 16 feet, 7 inches is a king, created by a reclusive Belgian, named Gitok. It's standing tall in Kalmthout, Belgium. 
12. How's that for an ice-cream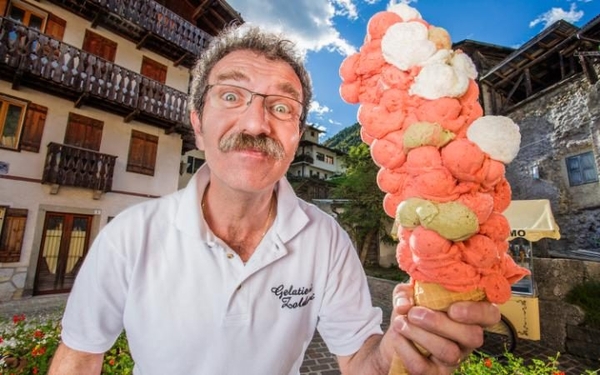 The record for the maximum number of ice-cream scoops ever balanced on a single cone stands at the lofty pedestal of 121 and is set by Italian Dimitri Panciera who himself ran an ice-cream parlor at Germany for years. 
It's thanks to the surprisingly inspiring events such as the Guinness World Records that one gets to learn so many weird and amazing things on planet Earth. Who knows how many records are lying there, still waiting to be tumbled? Well, we will have to wait for the next time. 
Do you have something interesting you would like to share? Write to us at [email protected]
Featured Image Sources &nbsp
1
&nbsp