10 Things People from Non-Cricket-Playing Nations Will Simply Not Get
Nations that play cricket – particularly in the Indian subcontinent – have a love for the game that borders on fanaticism. A win means the heights of ecstasy and a loss means the depths of despair. Favourite cricket players are elevated to the level of gods and cricket manages to unite religion, caste and creed in the way nothing else can.
Watching a live match is serious business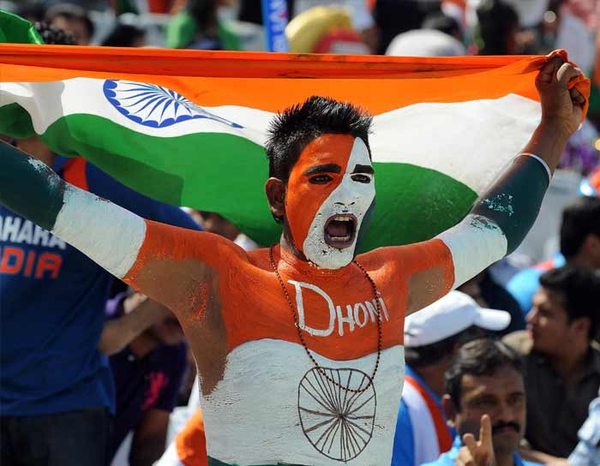 You don't just go watch a cricket match. You create a group of your craziest cricket-fan-friends, you dress for it, collect flags, create posters and slogans, you paint yourself, collect some noise-makers and pop a lozenge or two – so you're in fine voice for the match.
So is being a fan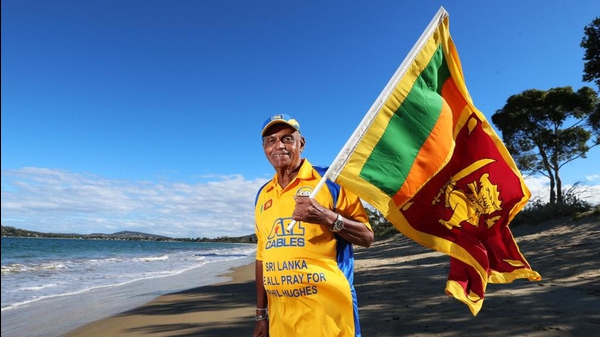 The British have their Barmy Army – a group of dedicated fans that follow their team all over the world. Pakistan has the Stani Army whereas in India there is the Swamy Army, Bharat Army among others. Super-fans such as that crazy tricoloured, shaven headed -fan Sudhir Kumar Gautam from India, Chacha Cricket from Paksitan, Percy Abeysekera the legendary Sri Lankan supporter, Chacha T20, Larry the Leprechaun who follow their respective teams have become celebrities in their own right.
Leaving nothing to chance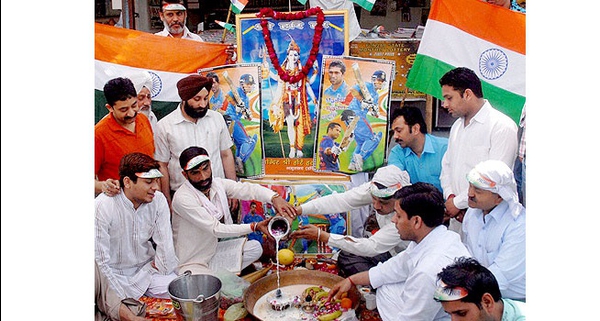 World Cup in the offing – lets propitiate all the Gods. Ceremonies performed, prayer meets, havans, the cricket fan will cover all their bases.
Because God!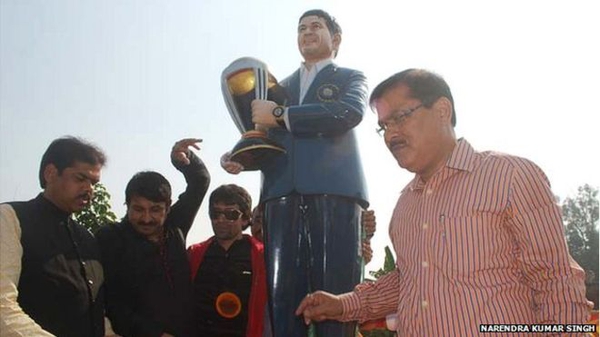 For many, Sachin Tendulkar was, is and will remain a God-like personage who created joy for fans since age 16. Cricket is my religion and Tendulkar is my God they say. Commit all your crimes when Sachin is batting, no one will notice, they say. Is it any wonder they have a temple dedicated to the man, the legend? To be sure, Mahendra Singh Dhoni-mania is not too far behind.
These terms!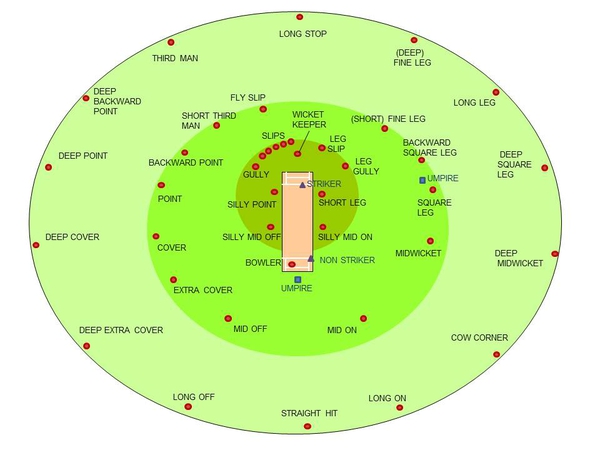 Silly mid off, short fine leg, square leg, gully, hit-wicket, googly, leg before wicket, Yorker, doosra, sixer, bouncer, sitter, no-ball and many more…people who don't know cricket will simply scratch their heads! 
We hate as we love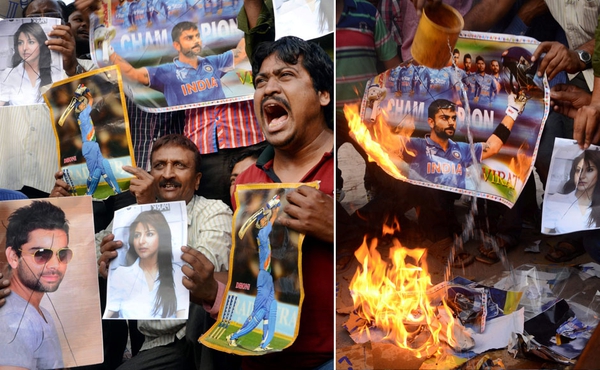 If we build up our cricketers to God-like levels when they perform, fans are as willing to tear them down when they don't. One poor performance and there are effigies burnt, homes attacked, charges of fixing leveled and product boycotts! Disappointed Pakistani fans have been known to conduct mock funerals as well!
A gentleman's game?
Cricket fans are proud of the fact that cricket is a gentleman's game; a sport where players display courtesy, decency and a spirit of fairness not seen in other games.
Maybe not so much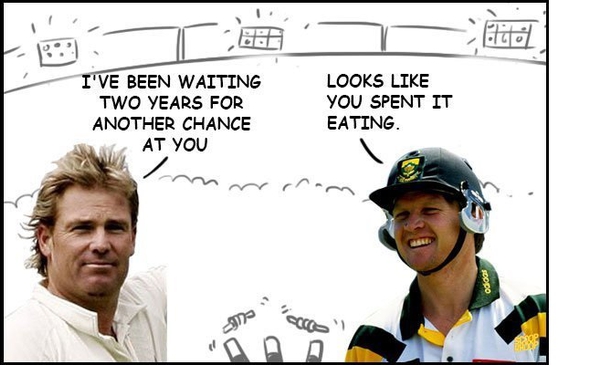 With the advent of sledging, cricket isn't quite the gentleman's game it used to be. There have been some famous incidents of sledging such as this one. It is now considered a weapon of psychological warfare; mind games being an important part of cricket.
The stats!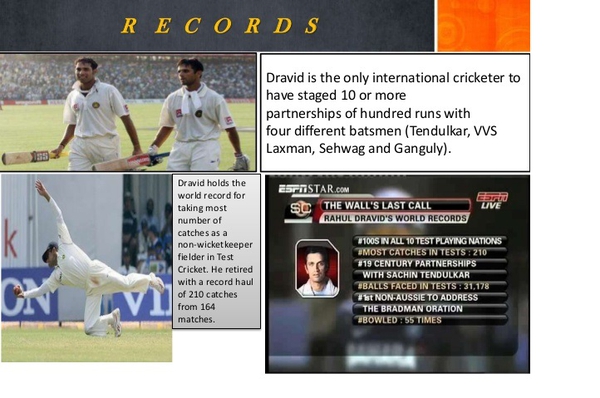 Number crunching is the cricket fan's fave pass-time. Statistics about batting, bowling, catching, partnerships, centuries, scoring rates, personal records, team records… the real fan has them all at their fingertips.
They laugh, they cry, they celebrate, they mourn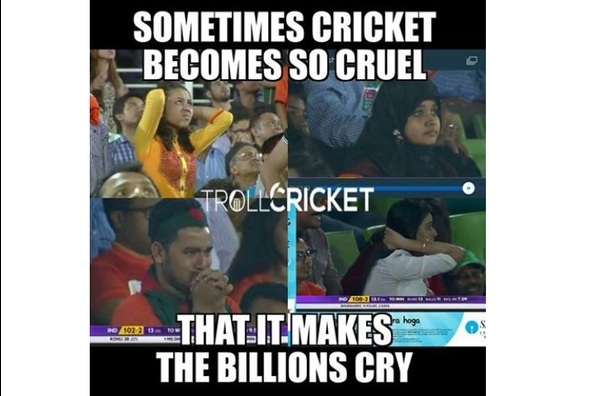 Perhaps you remember a match where an uncle stood the entire duration of the match because he didn't want Dravid to get out. Then there was the cousin who refused to move from his seat, eat, drink or visit the loo until the batsman at the crease got his ton. Maybe you have a friend who went into depression when Kohli got hitched?
Do you have something interesting you would like to share? Write to us at [email protected]
Featured Image Sources &nbsp
1
&nbsp