We Will Miss Vinod Khanna – One of the Handsomest Leading Men of Bollywood
He of the distinctive cleft chin, the tall rangy physique and formidable acting talent – the one and only Vinod Khanna passed away yesterday at the age of 70, succumbing to bladder cancer. He was a true sophisticate and one of the first Bollywood leading men to effortlesly essay negative roles as well. Vinod Khanna was sui generis – a great actor and later a politician, stunningly handsome and charismatic – he will be missed and mourned for many reasons:
He started out as a villain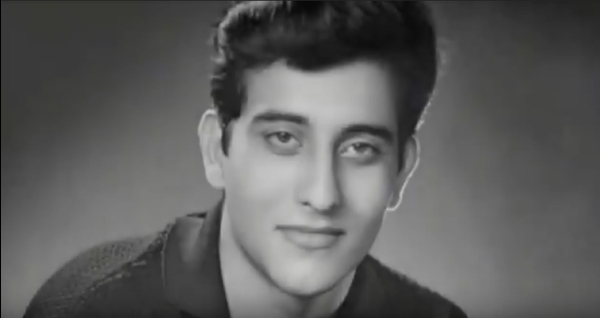 The story goes that Sunil Dutt was first interested in Vinod Khanna because of his connection to Peshawar (where Khanna was born) and he offered him a negative role in Man ka Meet, his debut film.
His career graph was unusual for Bollywood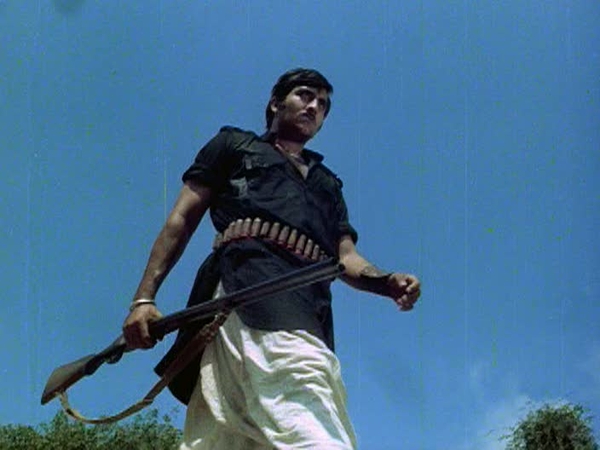 Some of his most memorable early roles were those of villainous characters. He played negative roles in Mera Gaon Mera Desh, Aan Mili Asajna, Purab aur Paschim, Sachaa Jutha and others before moved to playing leading roles. He brought a genuine machismo to Hindi films at a time when romantic heroes such as Rajesh Khanna ruled the roost and others leading men could best be described as 'well fed'. He burst on the scene as the lean, mean, fighting machine.
Vinod Khanna as leading man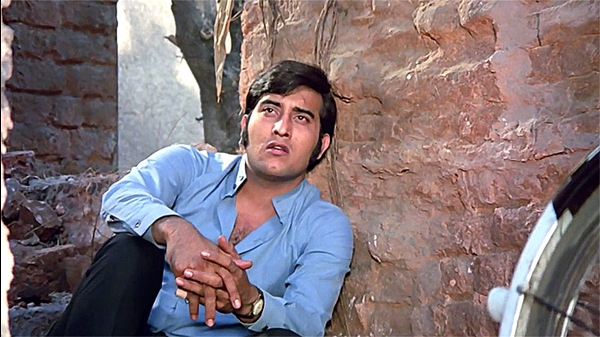 His histrionic talent, good looks and commanding screen presence soon catapulted him into leading roles. He starred in films such as Mere Apne, Achanak (the critically acclaimed story of K M Nanavati recently essayed by Akshay Kumar in Rustom), Farebi and many others as hero through the 70s and 80s.
Filmfare awards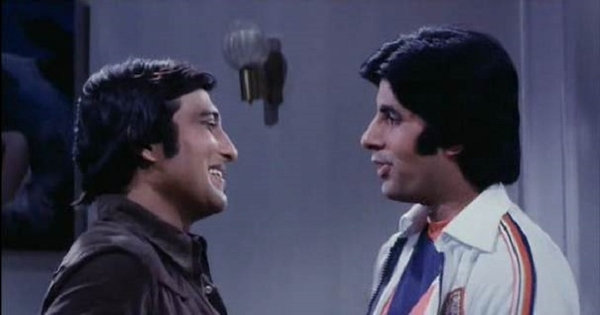 Vinod Khanna won two Filmfare awards for the best supporting role – for his film Haath ki Safai (1975) and Muquaddar ka Sikander (1979) as well as the Filmfar Lifetime Achievement Award in 1999.
Vinod Khanna – Amar rahe!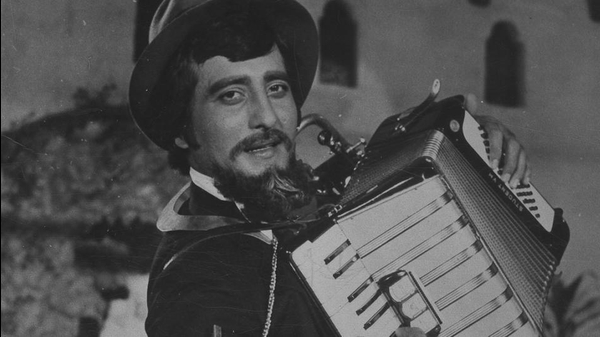 One of his most memorable roles was as the upstanding police officer Amar in the iconic film Amar Akbar Anthony.  
He successfully played more mature roles as well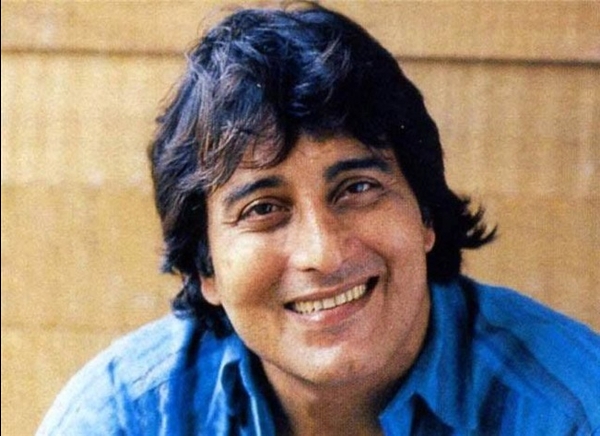 Vinod Khanna took a break from films at the peak of his popularity and became a follower of Osho in the early to mid eighties after which he made a return with Insaaf, and went on to be a part of highly successful films such as Chandni, Dayavan , the critically acclaimed Rihaee, and continued to work later in life as well.
Leading ladies over the years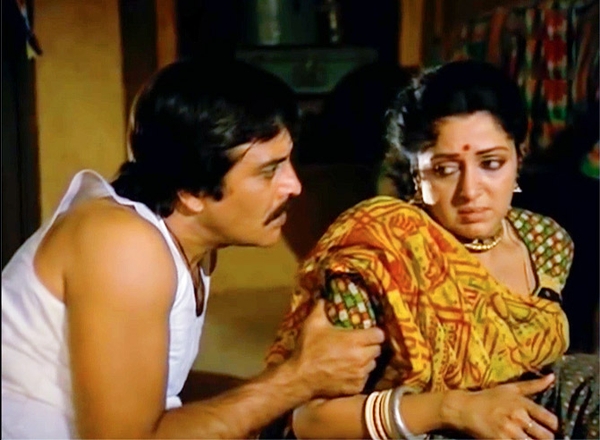 He has acted opposite actresses such as Parveen Babi, Hema Malini and Zeenat Aman as well as later heroines such as Sridevi, Meenaxi Sheshadri and Madhuri Dixit.  
He continued to act after he became an MP
Vinod Khanna was elected as Member of Parliament from the Gurdaspur constituency in 1997, then in 1999 and again in 2014 to the present day. He was a dearly loved member of the Hindi film industry till he lost the battle to cancer on 27 April 2017.
His last images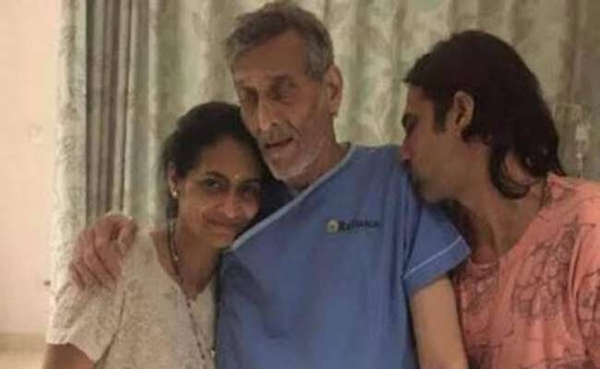 For his fans and family, the last images of a frail and ill looking Vinod Khanna were heart wrenching... it was difficult for most to believe that this was the dashing, vital, handsome Vinod Khanna of their celluloid memories.
I bid adieu…
….To one a unique and unforgettable actor of our times and remember him fondly with this beautiful song.  It is difficult to choose form uplifting songs such as Jab koi baat bigad jaye, inspiring songs such as Ruk jana nai too kahin haarke, romantic numbers such as Vada karle saajana and Hum tumhe chahte hai aise, mischievous songs such as Chahiye Thoda Pyaar and crazy ones like Jaate ho Janejaana, heartfelt songs such as Lagi Aaj Sawan ki steamy numbers such as Aaj Phir tumpe pyar aya hai and so many others. This is just a personal favourite – a soulful Kishore Kumar song compsed by Salil Chowdhury from Mere Apne to say Rest in Peace to arguably Hindi cinema's most handsome man.
Do you have something interesting you would like to share? Write to us at [email protected]