Top 10 Must Visit Theme Parks in the UAE
Theme parks all over the world have one agenda- to entertain the masses. They are full of fun and frolic, and consist of rides, live entertainment and more. The world over, children and adults alike continue to be mesmerized by these multi-purpose venues, where enjoyment is served on a platter. So let us look at the top 10 theme parks in UAE:
Global Village,Dubai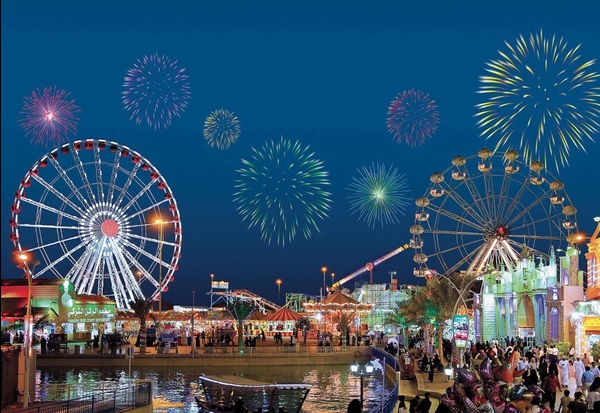 The world is a village, or so they say. A truly cosmpolitan person will love the rides and adventures here, and soak in the experiences, which are designed to give a taste of the world in all its multi-facteted glory. 
Ferrari World, Abu Dhabi
This is the only Ferrari theme park in the world. It boasts of motor sport-inspired rides, which make the adrenaline rush. It is known for Formula Rossa, said to be the world's fastest roller coaster, which speeds to an incredible limit within seconds. 
Atlantis Aquaventure Waterpark, Dubai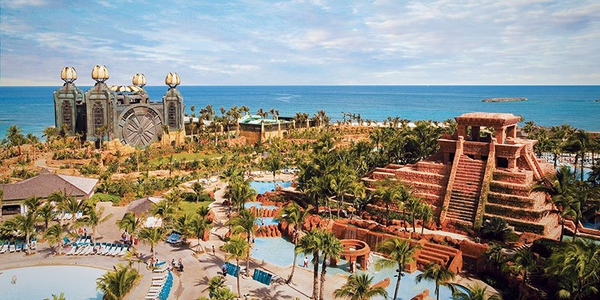 This is one theme park which contains all the essential ingredients - fun, excitement, thrill and spark. Spread over a huge campus, the place consists of a Disney-park like ambience paired with exotic rides and multi-coaster thrills. It is a fresh and lively spirit which permeates this place, and makes it a haven for children and adults alike. Ranked as the Middle East and Europe's best water park, the Aquaventure Park overflows with the excitement of 17 hectares of thrilling rides and slides for the fun and entertainment of your entire family. 
Hili Fun City, Al Ain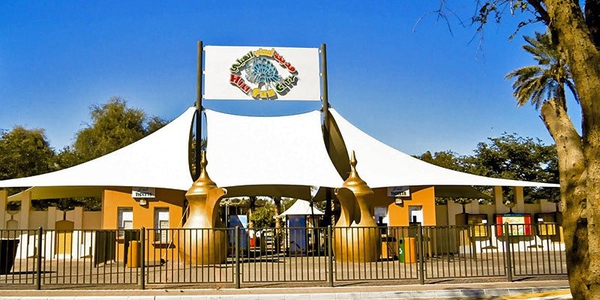 Spread lavishly on the lush green oasis of Al Ain, the Hili Fun city has over 30 amazing rides and slides along with a play and picnic area where the entire family can lounge in peace. It also boasts of an amphitheatre and train ride through the length and breadth of the park, where visitors can just hop on and experience the charms of the place all in one go.
Yas Waterworld, Abu Dhabi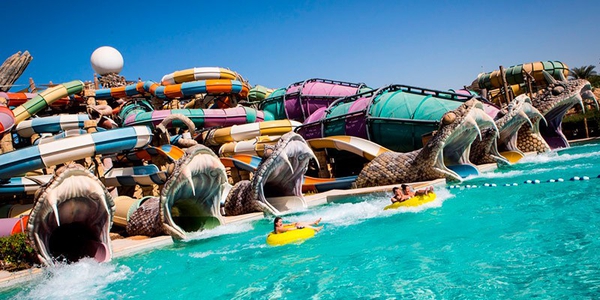 One of the star attractions of Abu Dhabi, Yas Water World has more than 45 death-defying and adrenaline-pumping rides and slides! The water park is exorbitantly filled with both low-cost and high-cost pleasures and includes an area sealed off for children and families to pur their head down and chill in peace.
IMG Worlds of Adventure( between Abu Dhabi and Dubai)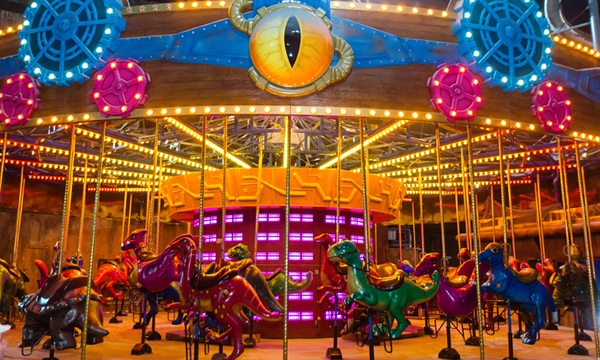 This lies half-way between Abu Dhabi and Dubai. It is the world's largest indoor theme park. The 1.5-million-square-foot IMG Worlds of Adventure is fully temperature-controlled. The merry-go-round is special here, in the way it is designed and made to appeal to little children. It also has some spectacular shows for children to bask in a world full of magic and hope.
Ski Dubai, Dubai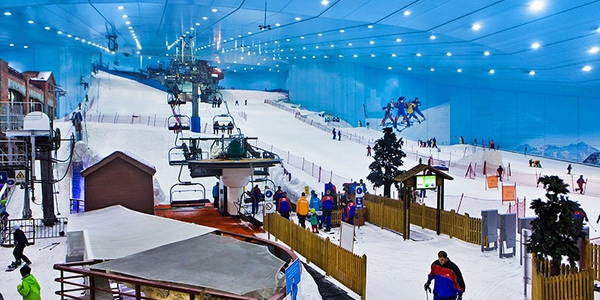 One of the most famous theme parks of Dubai, Ski Dubai is an exquisite indoor ski resort spread across an area of 22500 sq. meters, located inside one of the biggest malls in the world- the Mall of Emirates. The temperatures are artifically controlled and maintained at a constant rate, which is sub-zero temperature. It also boasts of a man-made snow mountain, snow rides and an ambience which is a cross between a Disney fantasy land and a hill station in the middle of a desert nation.
Wild Wadi Waterpark, Dubai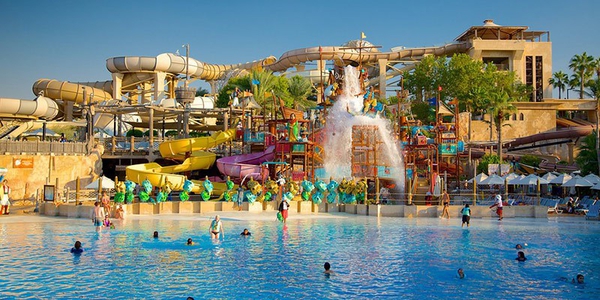 A water park which consists of the ultimate heavenly experiences, fraught in the medium of water, can only be sought-after by all and sundry! If you wanna float down a river, take in the wild charms of an adrenaline-heavy ride or get swept up in a tornado-like waterfall, this is the place for you! It has the ultimate diversity in water rides and water-based entertainment.
Hub Zero, Dubai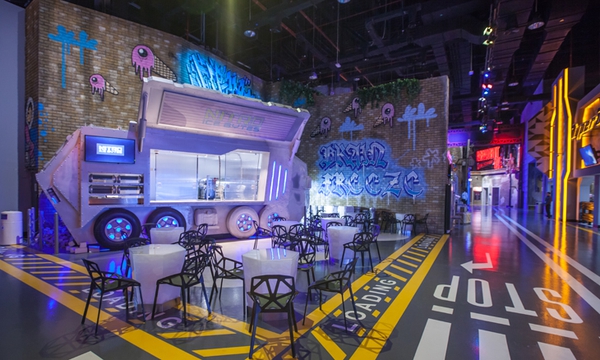 The 18,000-square-metre Hub Zero in Dubai's City Walk is fully state-of-the-art, using the latest technologies. Set up in collaboration with gaming companies, the place has activities for kids and kids-at-heart and especially consolidates revolutionary gaming practices with old-world entertainment hub. It has a gaming arcade, video games, a local area network gaming area with 70 stations and a special zone called penalty shoot-outs which pit kids against computers.
Dubai Parks and Resorts, Dubai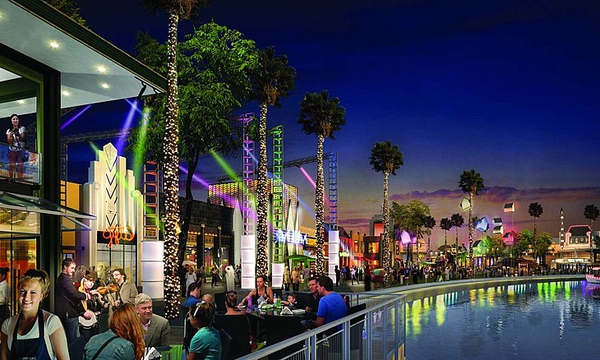 Filled with high-octane rides and mind-boggling diversity of entertainment, Dubai Parks and Resorts is a multi-faceted, multi-purpose theme park, which boasts of attractions spanning all genres. It has the old-fashioned rides, the foodie delights, the adrenaline-pumping and spine-chilling attractions- in short, everything which will make your heart skip a beat and long for more. Some of its highliights include Madagascar Mad Pursuit, Hotel Transylvania and Underworld 4D cinema show.
Do you have something interesting you would like to share? Write to us at [email protected]
Featured Image Sources &nbsp
1
&nbsp