Heard About The #BadBeti Halloween Look That Spread Like Wild Fire?
Maria Qamar, a Canadian-Pakistani artist who runs Hatecopy. had posted some of the crazy #BadBeti Halloween looks this week to promote her upcoming exhibition with Babbu The Painter. Have a look at some of the finest posts from the  Hatecopy page on Instagram!
1. The #BadBeti Look
Qamar's satirical art paints a harsh, and hilarious, reality of Asian culture – and it isn't all bindi-wearing bliss
2. Halloween Look
Shout out to all #BadBetis across the globe who inspire even the Halloween look! Isn't is looking just perfect?
3. Instragrammers Took The #BadBeti Too Quickly
Instagrammers started posting their own versions of the look with the hashtag #badbeti.
4. These Women Just Slayed The Halloween Look
They look so enigmatic, classy yet spooky and rebellious! All at the same time, like her art, which is both traditional and rebellious, at the same time!
5. The Invincible Betis
All the #BadBetis have come together to showcase the magic of their powerful self! They're really powerful and beautiful while being far from any oppressive forces that may dishearten her!
6. The Desi Halloween Look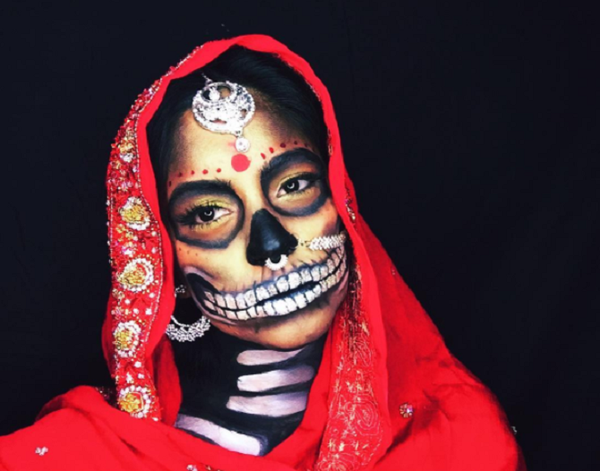 This is one desi Halloween look at its best!
7. The Awesome Compilation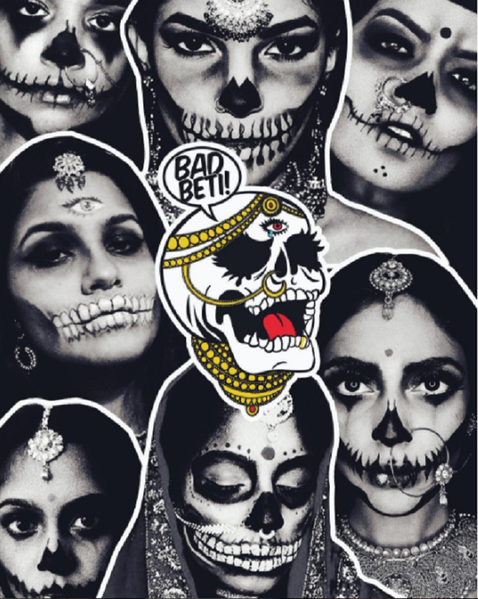 Hate copy also posted this vivid compilation of all the artwork posted up by various followers! You can check out the awesome page at official Instagram account of Hatecopy
Do you have something interesting you would like to share? Write to us at [email protected]
Featured Image Sources &nbsp
1
&nbsp