Celebs Are Vacationing in the Maldives and Twitter Isn't Having It
So apparently, the swish set is busy vacationing in the Maldives these days while the rest of us hunker down and continue our boring socially distanced lives. Coincidentally all the celebs seemed to choose the Maldives and a lot of non-celebs weren't happy at all. While some were envious others were just plain annoyed. So the tweeple went ahead and make some memes about Bollywood in the Maldives and check out Danish Sait's hilarious video at the end.
Like this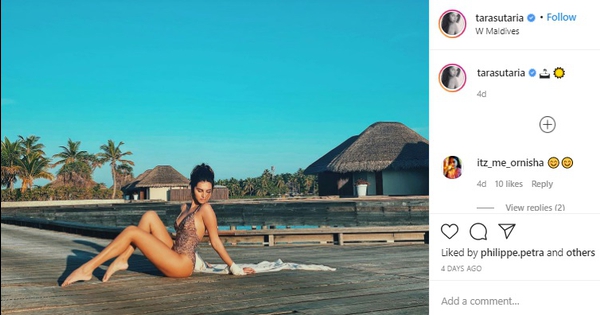 Celebrities are in the Maldives and are clearly having a good time.
And showing off
It isn't enough that they are vacationing in these stunning locales.
For social media
They also have to pose for the cameras and post the pix online.
Some more
Everyone seems to have ended up in the Maldives.
And more
Some seemed to be there by themselves, others were on their honeymoon and yet others were there with family.
Everyone had the same idea
How come everyone seems to be the Maldives?
Why?
Bollywood is evidently short of ideas – for movies and holidays.
Is there another reason?
The tweeple had some other ideas as well.
Living the good life
Bollywood celebs seem to be 'working hard' to showcase the stunning beaches, great food and amazing locales.
Maldives is happy
They seem happy with all the attention and tourism the tiny island country is receiving.
Welcome
The Maldives minister for tourism is hoping that the rest of Bollywood also lands up at their doorstep.
Is there a scheme?
Is there some group discount they're offering right now?
This idea
Comic Vir Das had this idea – he is probably right.
Meanwhile
There are all the rest stuck at home --- eating their hearts out.
What about the 'rona?
The world may be struggling with the COVID-19 pandemic, but Bollywood and the Maldives seem oblivious to it all.
Bollywood in the Maldives
Comic Danish Sait enacts some imaginary conversations between celebrities in this hilarious video – check out celebs chatting about visiting the Maldives.  
Do you have something interesting you would like to share? Write to us at [email protected]
Featured Image Sources &nbsp
1
&nbsp